Dozens of ISIS members killed in Afghanistan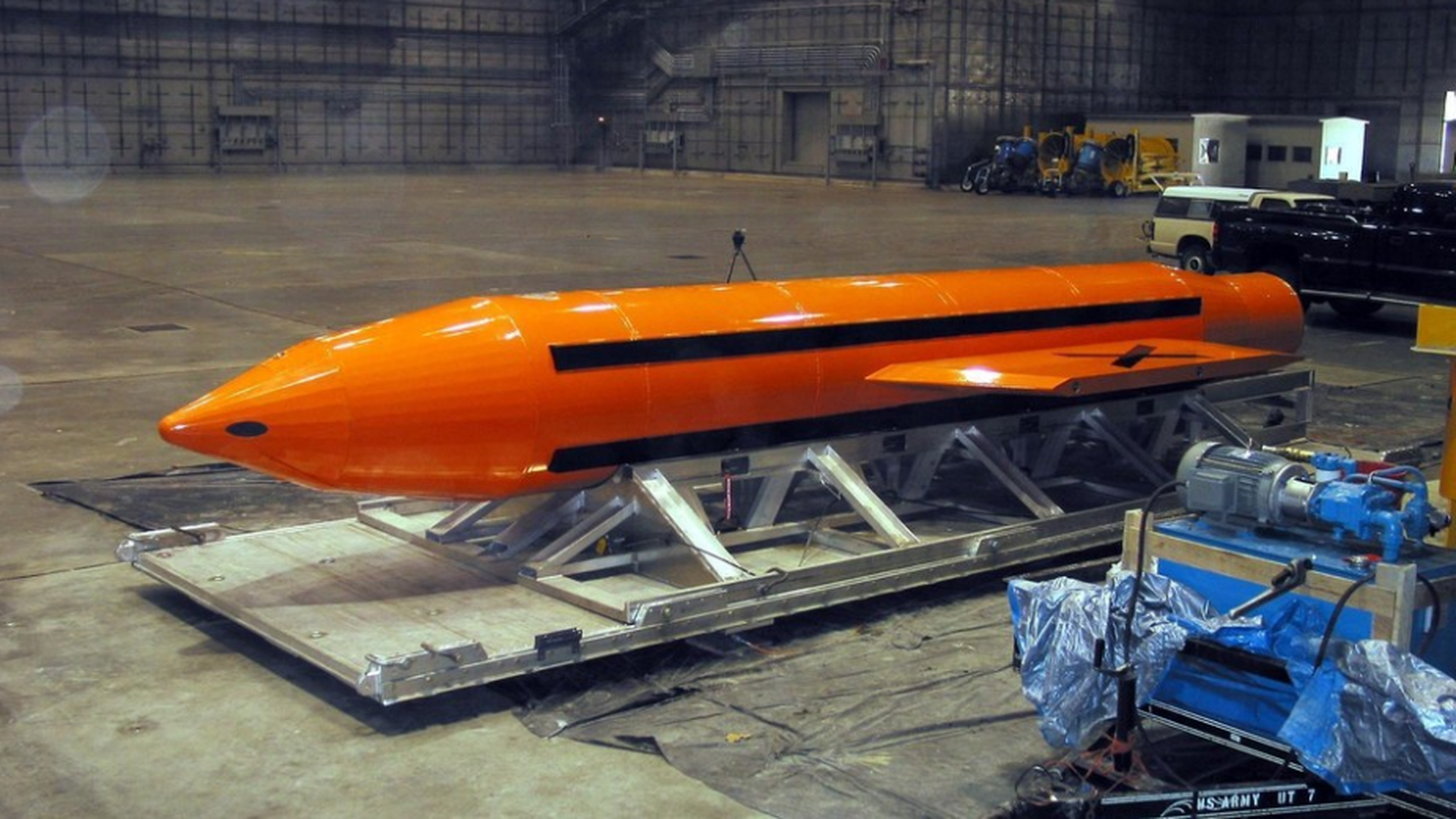 The bomb dropped on Afghanistan on Thursday killed 94 ISIS members, updated from the original estimation of 36 militants, government officials confirmed early Saturday morning. It was the largest and most powerful non-nuclear bomb the U.S. has ever used. The bomb hit near the Pakistan border, in the Nangarhar province, where U.S. military officials had estimated there were 600 to 800 ISIS members. The bomb struck a group of underground tunnels that the group had been using to carry out attacks against government forces in Afghanistan.
Why it matters: The bomb was deployed to fight against a remote area in Afghanistan that ISIS had taken over by mining it with explosives. Trump said in February he wanted a plan to destroy ISIS in 30 days, so eliminating some of the terrorist group's members was an important goal to achieve — even if he's nearing Day 100 of his presidency.
Trump's take: This was Trump's second major military action in one week, so many were watching closely when the news broke that the U.S. dropped this bomb on Afghanistan. He called the bombing "another very successful job," which came exactly one week after his airstrikes in Syria.
Go deeper