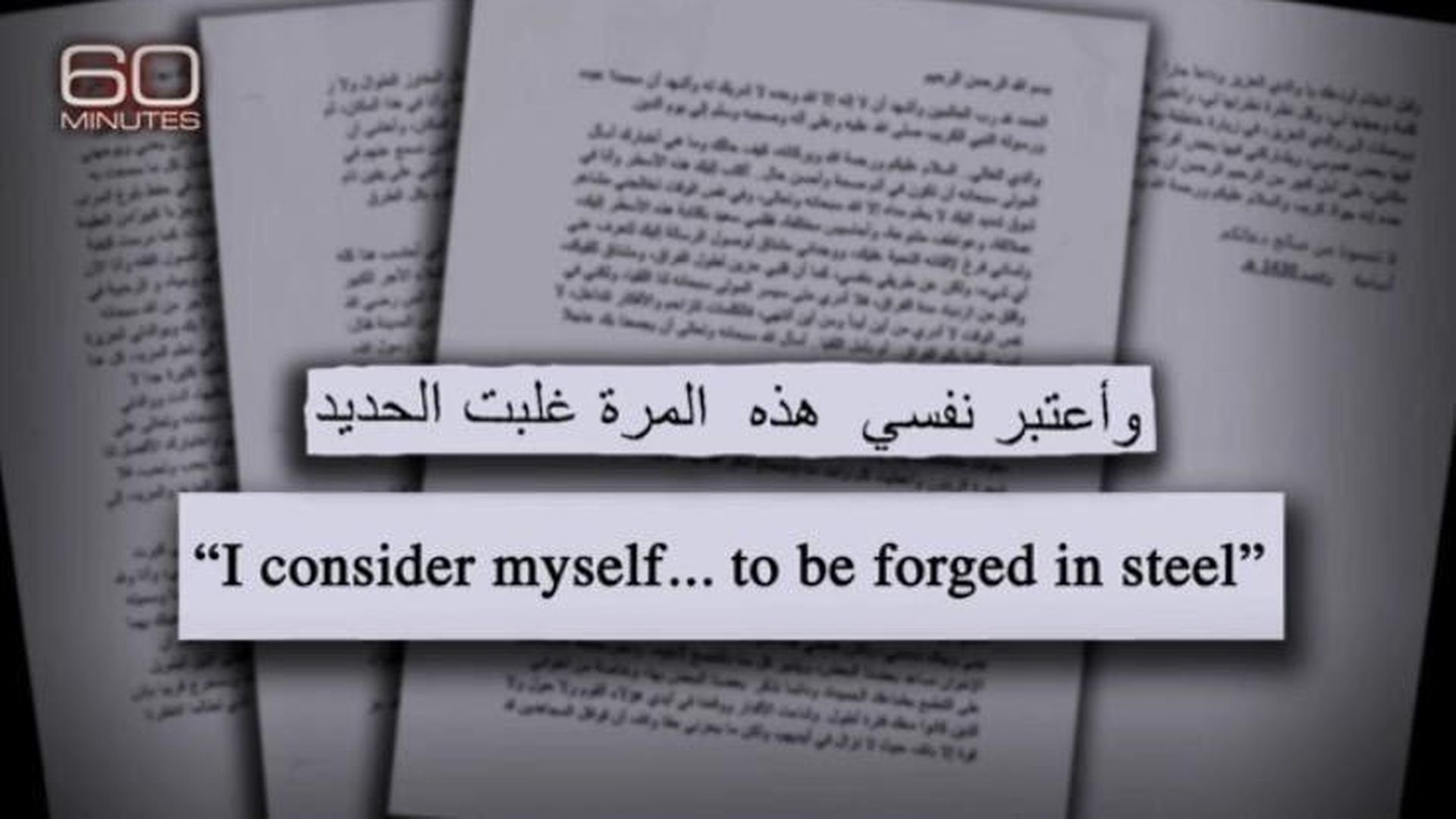 On "60 Minutes" last night, "What bin Laden documents reveal about al Qaeda," by correspondent Holly Williams:
Why it matters:
Osama's message lives and now there's a new messenger — his young, charismatic son, Hamza bin Laden (around 28 years old): "I think we're not done with the bin Ladens yet."
John Miller — the former journalist who heads the NYPD's counterterrorism and intelligence, and is one of the few Westerners to have interviewed Osama bin Laden — tells her: "The mistake that we risk making is to look back on 9/11 as a singular event and say, 'Well, al Qaeda was a one-attack wonder. And since then they've been falling apart.' Al Qaeda has sustained itself in the shadows. And while other groups are getting more attention, they're getting bigger. And they're patient."
"Al Qaeda now has footholds in around a dozen countries throughout the Middle East, Africa and into South Asia ... owing much of its growth to the Arab Spring."
Go deeper