Donald Trump Jr. goes into the wild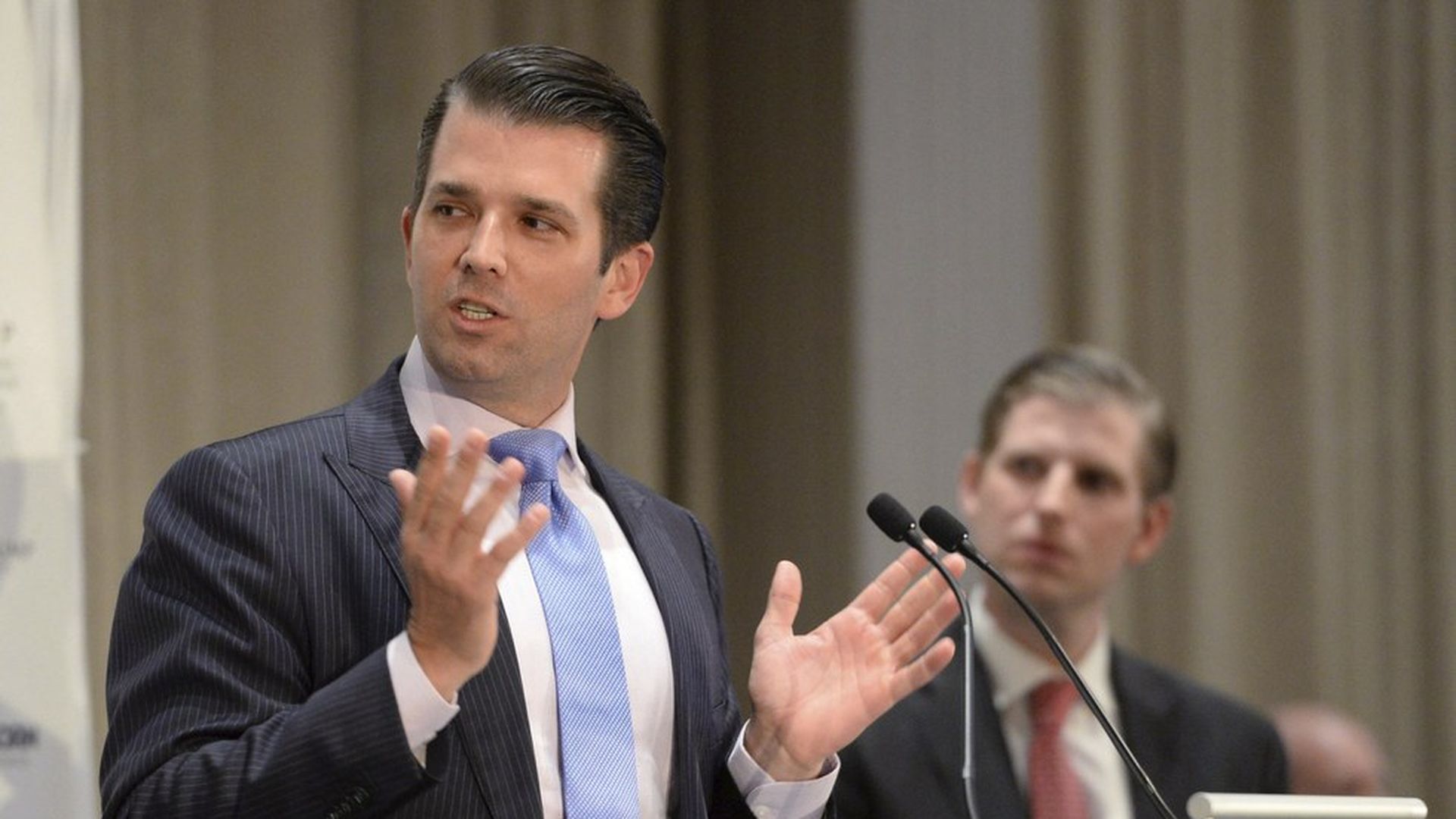 The NYT's Laura Holson has a profile of Donald Trump Jr. that explores his relationships with his father and the outdoors. Described by a longtime friend as "the more chill version of any of the kids," Don Jr.'s worldview seems shaped more by the forest of his grandfather's Czech Republic than Fifth Avenue.
Hunting as family: "In our family, if you weren't competitive you didn't eat. You had to fight for what you wanted."
Hunting as solace: "I know that the benefits I got from being in the woods…kept me out of so much other trouble I would have gotten into in my life"
Hunting as politicking: "Too much of hunting has turned into the notion of the kill. It's a component, the meat. But so much is experiential, so much is relationships."
Hunting as authenticity: "For some people — you see that in New York a lot — they go hunting once every other year and they talk about it at a cocktail party for the next two years until they do it again. For me, it is the way I choose to live my life."
Go deeper