Donald Trump Jr. eyeing New York governorship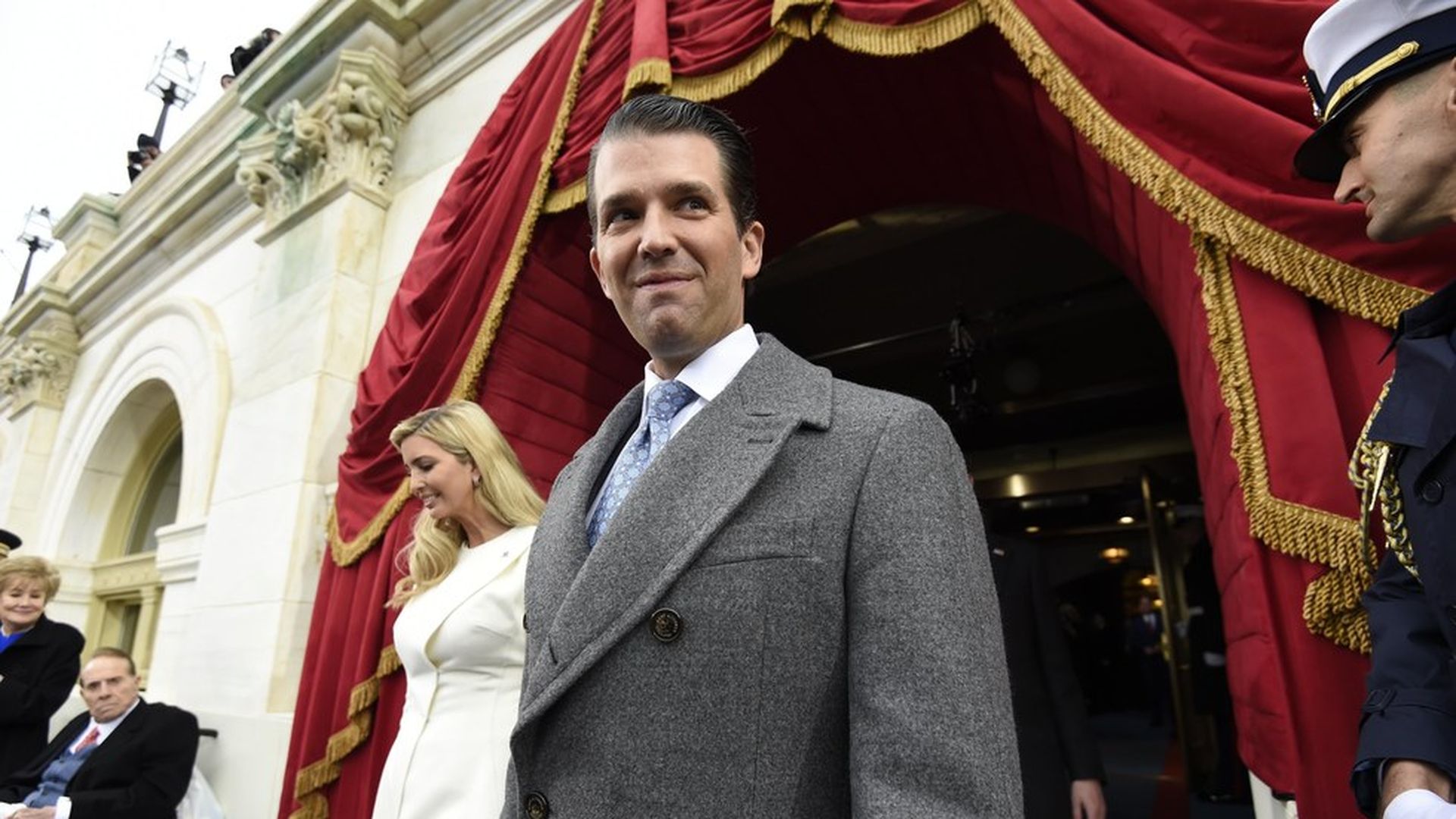 Donald Trump Jr. told members of an elite gun club in New York that he's interested in running for office:
Do I want to be behind the scenes and be a mouthpiece and fight back against crazy liberal media? Maybe.
The details: He's specifically interested in being governor of New York — not Mayor, nor a Senator, nor a member of Congress, an attendee told Page Six.
Why: "Going back to doing deals is boring after 18 months. The politics bug bit me," he said.
When: Governor Andrew Cuomo is up for reelection in 2018, but Don Jr. didn't specify when he would run, if he does.
His political platform: As an avid hunter, Don Jr. is pro-guns and has said he would oppose anything that limited the Second Amendment, Page Six reported.
Go deeper