Dollar stores thrive in rural America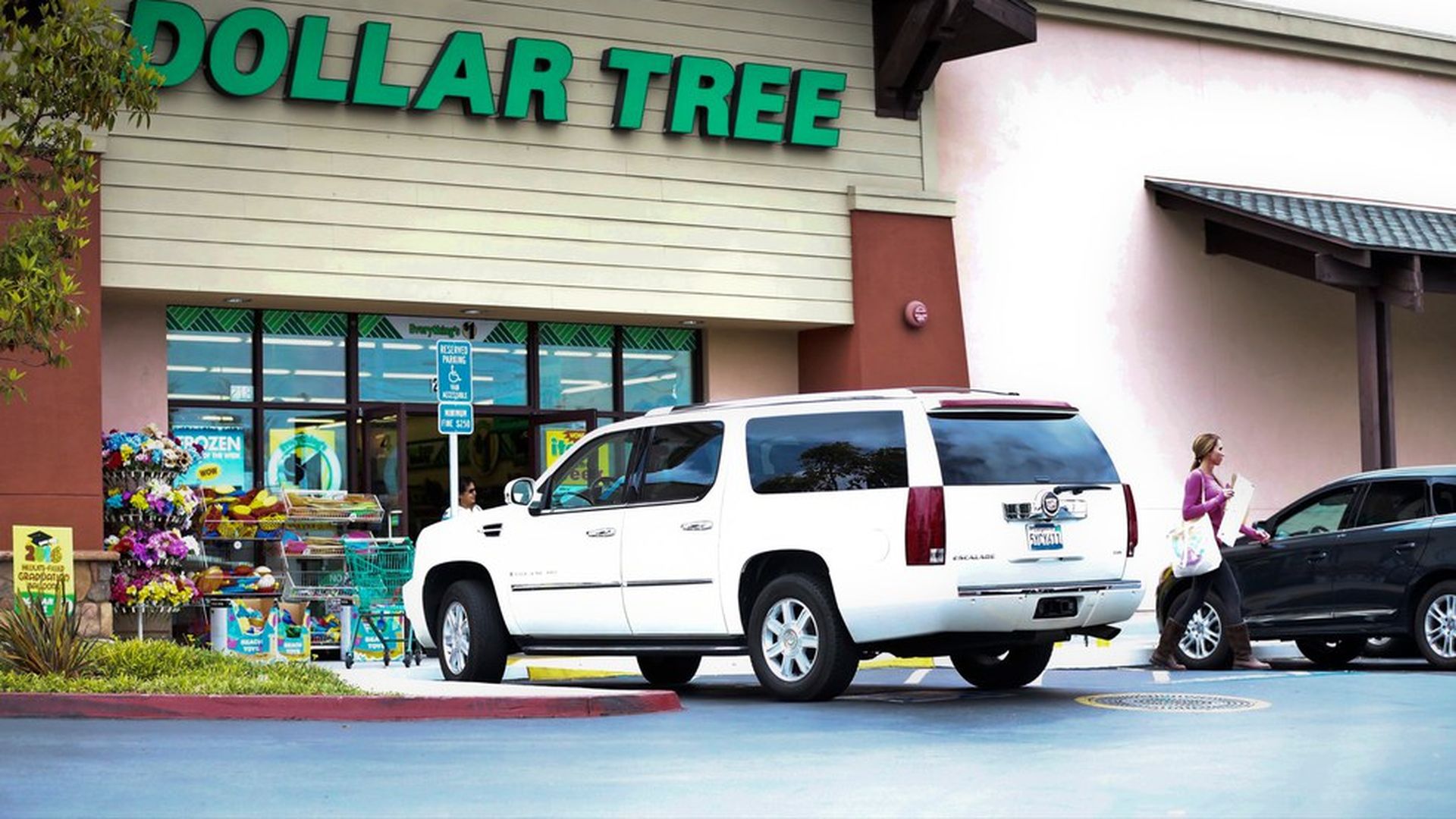 Bloomberg looked at the rise of dollar stores across rural America, which are replacing the mom-and-pop grocery stores of old and entering communities where big-box retailers like Walmart don't see an opportunity for profit.
Why it matters: The biggest dollar store chains like Dollar General, Dollar Tree, and Family Dollar all tend to operate in poorer, older, less-educated towns where residents are more likely to receive some sort of federal assistance. Their stores often are one of the only food options for rural residents who would otherwise have to travel miles to a supermarket.
Dollar General is implementing a $22 billion plan to open 1,000 new stores in poor, rural communities, across the U.S., calling the firm's yellow-and-black logo "the small-town corollary to Starbucks' two-tailed green mermaid."
Why it matters: Dollar General and Dollar Tree have more than 27,000 locations between the two of them, more than all the locations of CVS, Walgreens, and Rite Aid combined, and nearly three times the number of such stores open in 2007. Dollar General's success is attributable in part to its focus on towns too small for Walmart, where it sells staple items, in small quantities, at rock-bottom prices.
The dollar model's dark side: It's no coincidence that dollar stores have thrived in the wake of the recession, as income inequality has soared. As one analyst told Bloomberg, ""Essentially what the dollar stores are betting on in a large way is that we are going to have a permanent underclass in America. It's based on the concept that the jobs went away, and the jobs are never coming back, and that things aren't going to get better in any of these places."
What's next: The Internet might be the next big hope for rural food deserts as there's currently a federal pilot program to allow food assistance recipients to order their groceries online. Companies like Amazon and Walmart have signed up as suppliers, allowing them to avoid the overhead to setting up shop in a rural town.
Go deeper