"Devastating" Hurricane Maria intensifies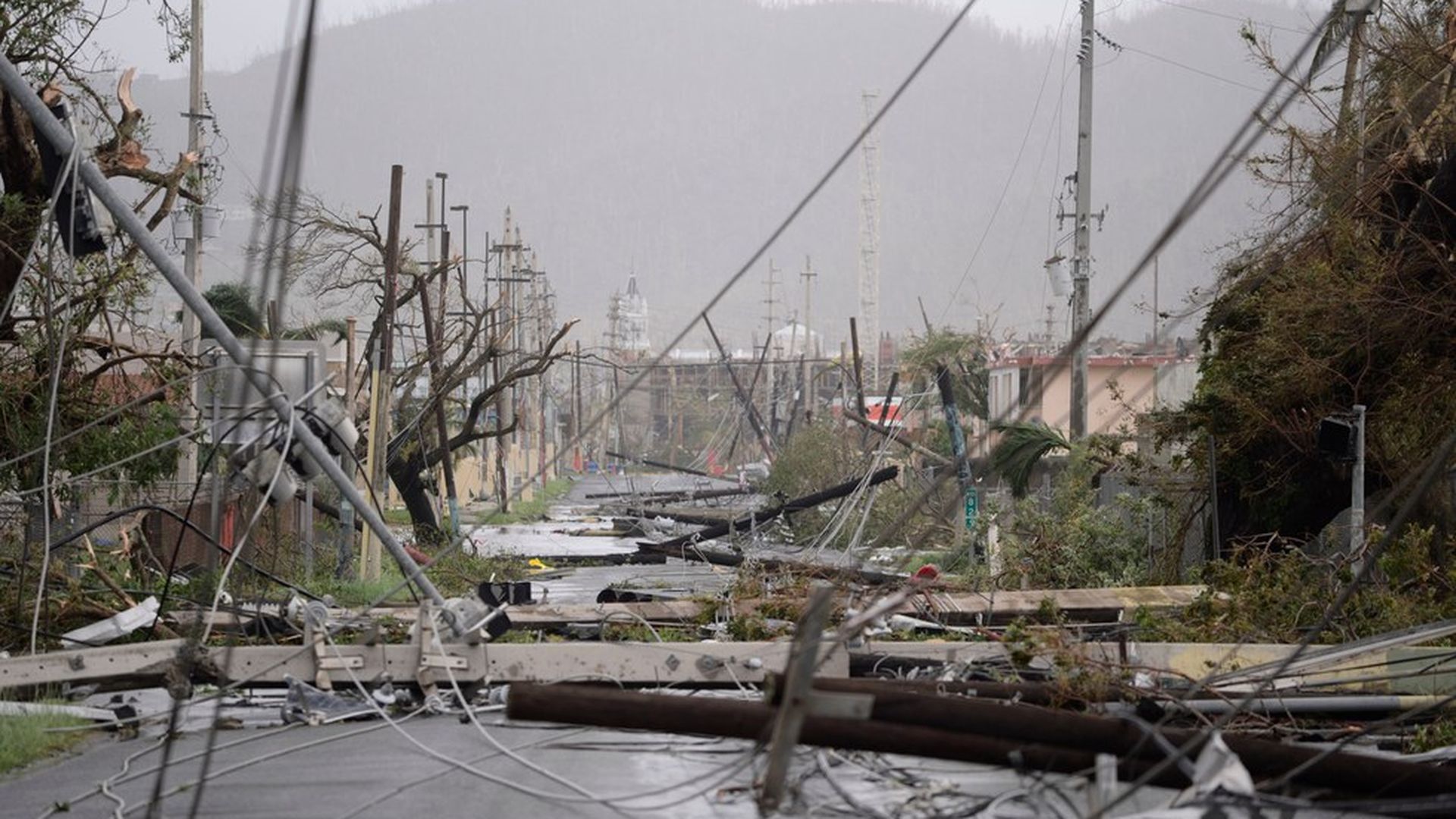 Hurricane Maria continued to dump torrential rain on Puerto Rico Thursday morning as it regained strength and marched toward the Dominican Republic. The Category 3 storm, with winds up to 115 mph, is expected to strengthen further as it travels over warm waters today toward Turks and Caicos and the southeastern Bahamas.
In Puerto Rico, electricity has been knocked out across the entire island, Gov. Ricardo Rosselló warned that restoring power to could take months. "[Maria is] the most devastating storm to hit the island this century, if not in modern history," said Rosselló.
Live updates:
New York is sending dozens of firefights and cops to assist in search and rescue, as well as eight to ten people that are part of an Office of Emergency Management team to help San Juan Mayor Carmen Yulín Cruz, per the New York Daily News.
Forecasters say Puerto Rico will see roughly two feet of rain by Friday. Meanwhile, storm surges are expected to raise water levels as much as six feet in the Dominican Republic, per the NYT.
President Trump signed a disaster declaration for Puerto Rico early Thursday morning, and said he plans to visit Puerto Rico soon. Late Wednesday night he tweeted: "Governor @RicardoRossello- We are with you and the people of Puerto Rico. Stay safe! #PRStrong."
Gov. Rosselló has declared a 6 p.m. to 6 a.m. curfew from Wednesday to Saturday. "The damage is very extensive," he told CNN Wednesday. "It is nothing short of a major disaster."
Prime minister of Dominica says at least 15 people are dead, and 20 are missing on the island, per AP.
Go deeper