Dems want Mueller to look into Flynn's trip to Middle East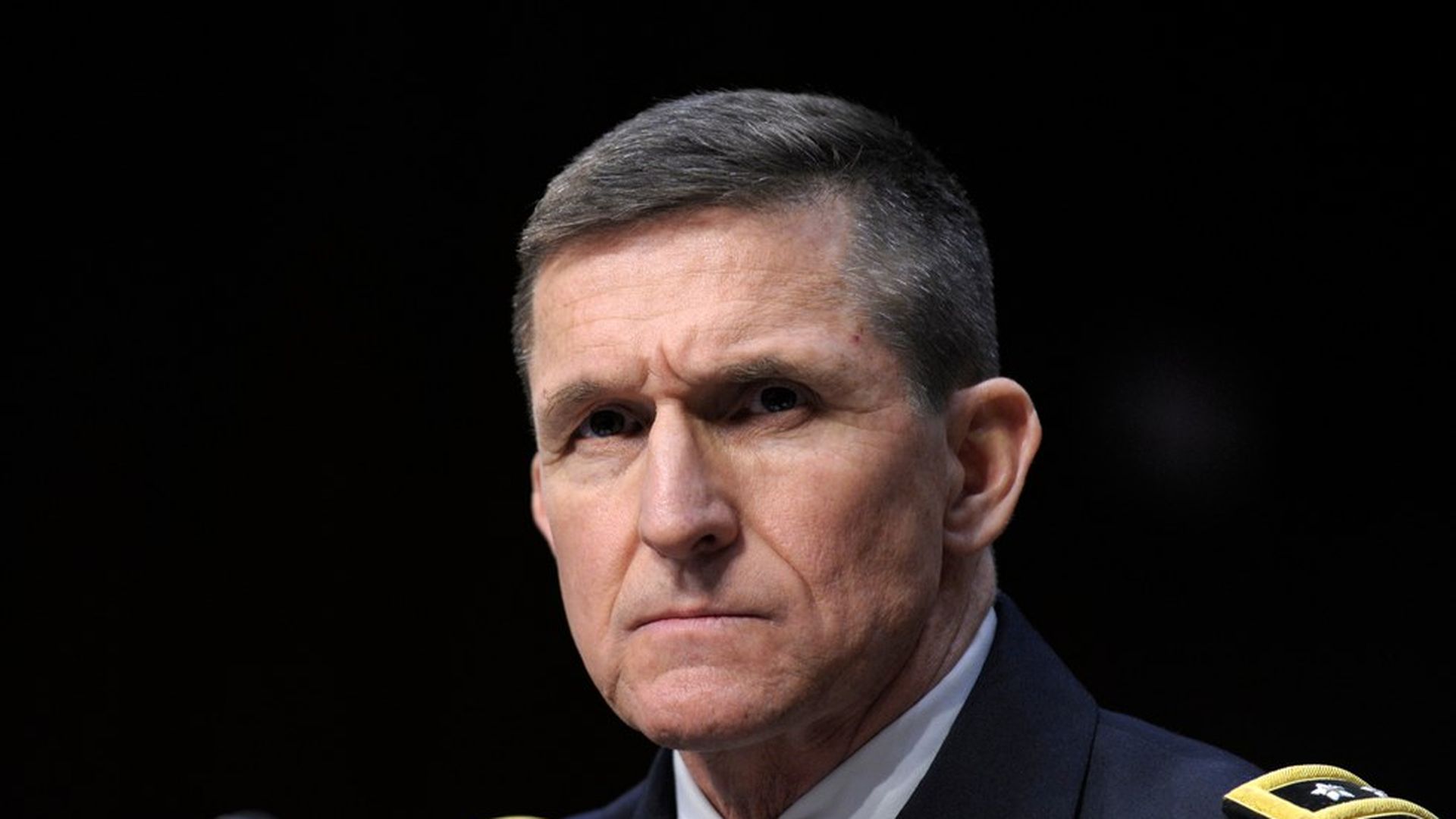 House Democratic leaders copied Special Counsel Robert Mueller on a letter yesterday stating that former national security advisor Michael Flynn appeared to break the law, per CNN. They argue that he failed to disclose a trip to the Middle East to broker a business deal with Saudi Arabia and a Russian government agency in June 2015.
The letter was drafted by Rep. Elijah Cummings (D-MD), the top Democrat on the oversight committee, and Rep. Eliot Engel (D-NY), the top Democrat on the House foreign affairs committee.
It was sent to Flynn's former business partners and requested documents relating to his trip.
Why it matters: Flynn is already under intense scrutiny by Mueller for his ties to Russia, his calls to the Russian ambassador during Trump's transition period, and the undisclosed work he did for Turkey last year.
Flashback: In June, Cummings and Engel, who have been investigating Flynn's security clearance, sent a letter to three U.S. companies where Flynn previously worked requesting documents about his time in Saudi Arabia and Russia. The lawmakers claimed that Flynn had failed to report his foreign travels and contacts in a 2016 application to renew his security clearance.
In response, officials from the companies provided Cummings and Engel with statements confirming Flynn traveled to the Middle East in June 2015 to work on a $100 billion joint U.S.-Russian venture to develop nuclear facilities. The deal was to be financed by Saudi Arabia.
Details of the controversial deal: The deal Flynn was involved in proposed that American consulting firms team up with the Saudi government and a Russian government-run nuclear energy agency, Rosatom, to build 16 nuclear energy plants in Saudi Arabia. "Saudi Arabia would then sell that energy to eight other Sunni Arab countries, including Egypt and Jordan," according to CNN. Those countries would also buy military arms from Russia as part of the deal, per the American companies' letters provided to Democrats.
As CNN points out, the weapons sales would have likely been facilitated by Russian state-run arms exporter Rosoboron, which was sanctioned by the Treasury Department in September 2015 for violating U.S. laws that bar arms sales to Iran, Syria and North Korea.
Go deeper