Dems back bill tying 3 month debt-ceiling raise to Harvey aid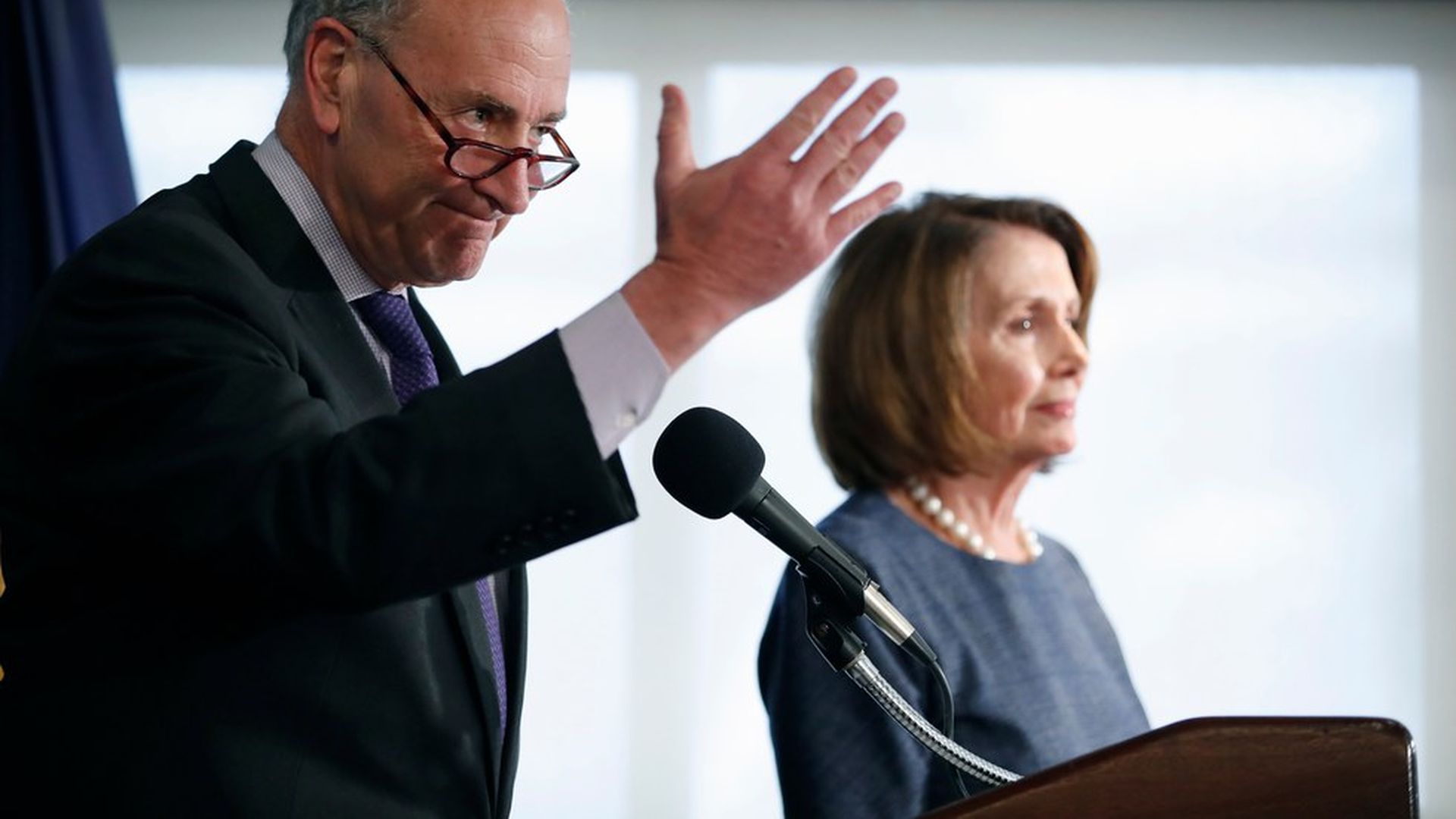 Senate Minority Leaders Chuck Schumer and Nancy Pelosi said in a statement Wednesday that Democrats would vote for a Hurricane Harvey relief bill that involves a three-month debt-ceiling increase:
"Democrats are prepared to offer our votes for the Harvey aid package, and a short term debt limit increase of three months. Given Republican difficulty in finding votes for their plan, we believe this proposal offers a bipartisan path forward to ensure prompt delivery of Harvey aid as well as avoiding a default, while both sides work together to address government funding, DREAMers, and health care."
House Speaker Paul Ryan shot back in his Wednesday briefing, calling their proposal "ridiculous and disgraceful": "To play politics with the debt ceiling like Schumer and Pelosi I don't think is a good idea... it puts in jeopardy the kind of hurricane response we need to have."
Go deeper