Democrats to unveil "Better Deal" economic agenda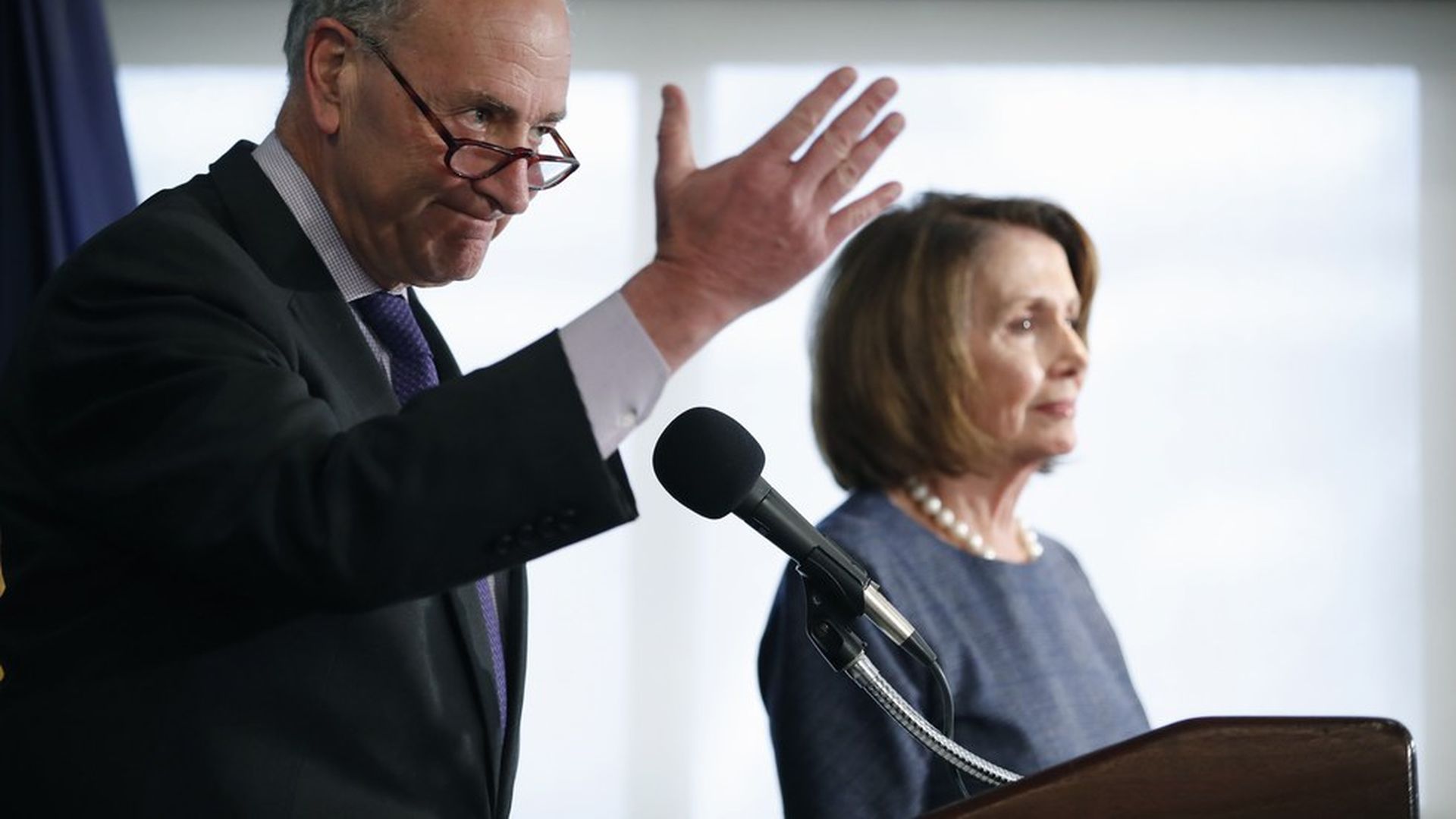 Senate Democratic Leader Chuck Schumer and House Democratic Leader Nancy Pelosi today will unveil their "Better Deal" economic agenda in Berryville, Va. — a beyond-the-Beltway, classic exurban swing area.
An opening plank: "Cracking Down on Corporate Monopolies and the Abuse of Economic and Political Power."
Prevent big mergers that would harm consumers, workers, and competition.Require regulators to review mergers after completion to ensure they continue to promote competition.Create a 21st century 'Trust Buster' to stop abusive corporate conduct and the exploitation of market power where it already exists.
Go deeper in 4 pages: Better Deal overview; Jobs plan; Drug prices; Corporate monopolies.
Go deeper