Democratic leaders fight Senate arbitration vote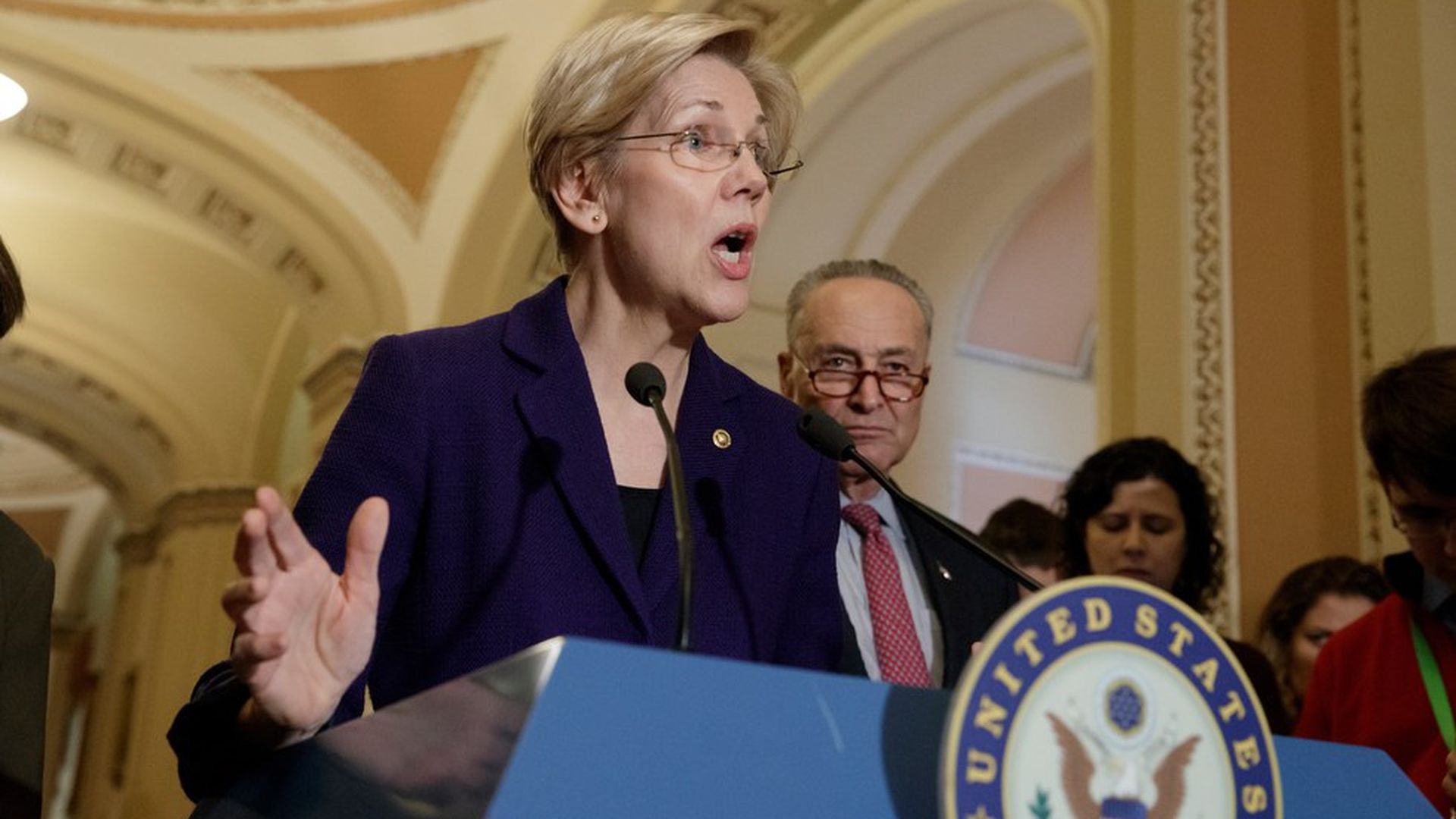 Senate Democratic leaders condemned Wednesday the Senate's impending vote on forced arbitration (when corporations require consumers to waive their right to sue), pointing to the fallout from recent scandals surrounding Equifax's security breach and Wells Fargo's fake-account scam as evidence of how the clause hurts people.
What they're protesting: Republican leaders have been working to secure votes to overturn a July Consumer Financial Protection Bureau (CFPB) rule that protects consumers from being denied their day in court, which Schumer described as "making no sense."
Timing: The Republicans' move to roll back the CFPB rule comes a week before Wells Fargo and Equifax executives will testify in court.
GOP's thinking: By getting this vote out of the way before the hearings, Republicans can avoid gifting financial companies with forced arbitration clauses while Wells Fargo and Equifax execs get grilled in court.
Quotes from Dem leaders:
Senate Minorty Leader Chuck Schumer: "We are simply urging our colleagues to say no to immunity to Wells Fargo, Equifax, or anyone else who does such horrible management deeds. We believe in allowing people to sue."
Sen. Elizabeth Warren: "Forced arbitration clauses are a nasty surprise buried in the fine print that let credit card companies or big banks cheat people and get away with it. And that's wrong."
Patrick Leahy: "Wells Fargo wouldn't have gone on as long as they did if they thought people could go after them... [In the end] the average person and the consumer gets hurt, and the CEO still gets millions in salaries every year. They're not hurt."
Go deeper