Dem woman drops out of Kansas race over sexual harassment settlement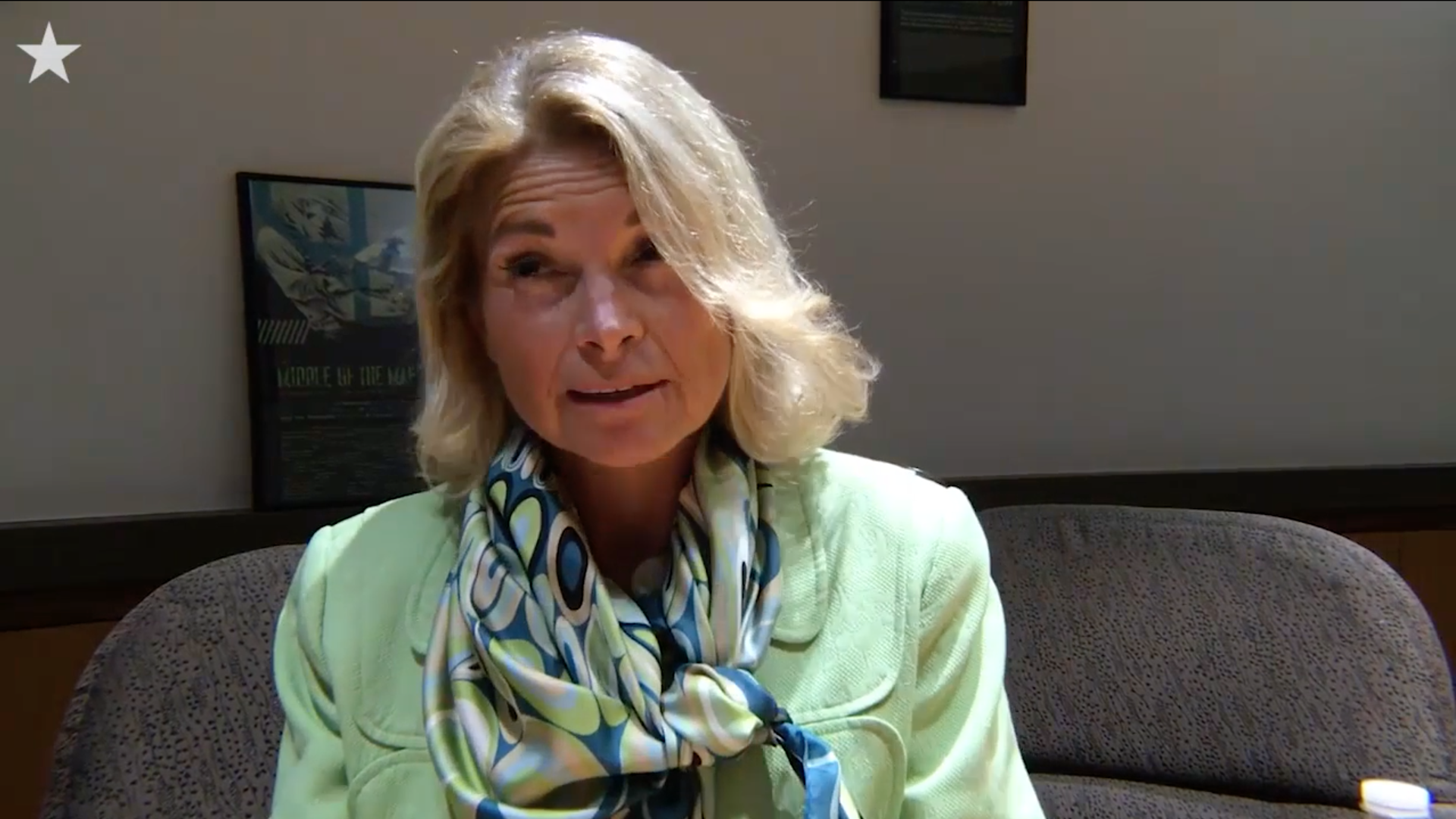 A Democratic woman who was running for Congress in Kansas' 3rd district dropped out of the race today after it was revealed a former male employee filed a sexual harassment lawsuit about her in 2005. She denies his allegations.
Why it matters: Andrea Ramsey is the first female candidate accused of sexual harassment in a time when these allegations are hitting nearly every industry. And her resignation from the race reflects the zero-tolerance policy the Democratic Party is implementing for such instances and for candidates at every level.
The allegations: When Ramsey was the executive vice president of human resources at LabOne Inc. in 2005, Gary Funkhouser — a male employee who worked under Ramsey as a human resources manager — alleged she propositioned him for sex. She made "unwelcome and inappropriate sexual comments and innuendos" toward him, according to the lawsuit he filed against LabOne in October 2005. Ramsey then stopped talking to Funkhouser, moved him from his office to a cubicle farther away from her in the office, and then fired him on June 13, 2005. Funkhouse and LabOne permanently closed the case in July 2006 after reaching agreed-upon mediation terms, according to legal documents reviewed by Axios.
When I spoke to Funkhouser by phone back in November, he told me he expected Ramsey would try to deny the claims, which she has done.
"In its rush to claim the high ground in our roiling national conversation about harassment, the Democratic Party has implemented a zero tolerance standard," Ramsey said in a statement to the Kansas City Star. "For me, that means a vindictive, terminated employee's false allegations are enough for the Democratic Congressional Campaign Committee (DCCC) to decide not to support our promising campaign. We are in a national moment where rough justice stands in place of careful analysis, nuance and due process." A DCCC source told Axios that Ramsey was never backed by their organization.
Funkhouser didn't want to comment further on the case today, but simply said "the matter was resolved."
Although she's running in a local Kansas race, Ramsey arguably had a higher profile than most Congressional candidates. She was endorsed by Emily's List, a D.C. based group that recruits and helps Democratic women run for office. Emily's List has already removed Ramsey's page from their website. "We understand that Andrea Ramsey has dropped out of the race. We support her decision and we wish her well," said Bryan Lesswing, Emily's List director of campaign communications.
Another source who works as a Democratic pollster told me Ramsey's situation was an "open secret" in local Kansas politics.
The intrigue: Ramsey, who has been accused of sexual harassment, campaigned on Roy Moore's sexual misconduct allegations in an email sent out in November. "Predatory behavior is wrong," her campaign wrote in the email asking supporters to donate to Doug Jones campaign in the Alabama U.S. Senate race.
Go deeper