"Deep divisions" in White House over Russia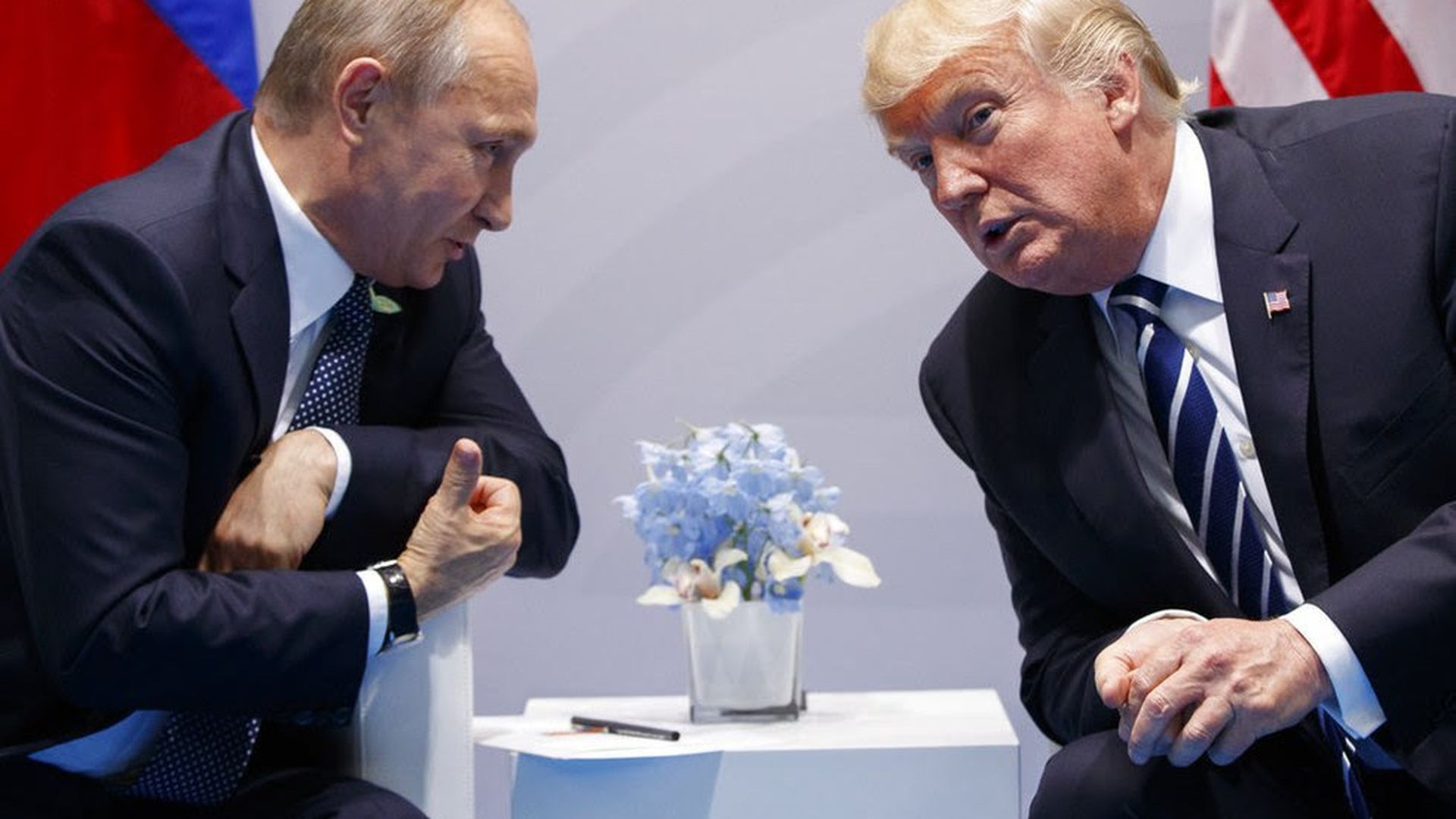 "Trump's embrace of Russia making top advisers wary," by AP's Vivian Salama: "Trump's persistent overtures toward Russia are placing him increasingly at odds with his national security and foreign policy advisers, who have long urged a more cautious approach."
"[A]n extended dinner conversation between Trump and ... Putin ... raised red flags with advisers already concerned by the president's tendency to shun protocol and press ahead with outreach toward Russia."
"Deep divisions are increasingly apparent within the administration on the best way to approach Moscow ...[S]ome top aides, including National Security Adviser Gen. H.R. McMaster, have been warning that Putin is not to be trusted."
Wow: "Foreign and U.S. officials said the Russians recommended that a note taker be present in the bare-bones official bilateral meeting. But Trump, who has repeatedly expressed concern over leaks, refused, instead relying on [SecState] Tillerson to document the meeting."
Go deeper