Deadline for ex-NFL players to receive brain injury compensation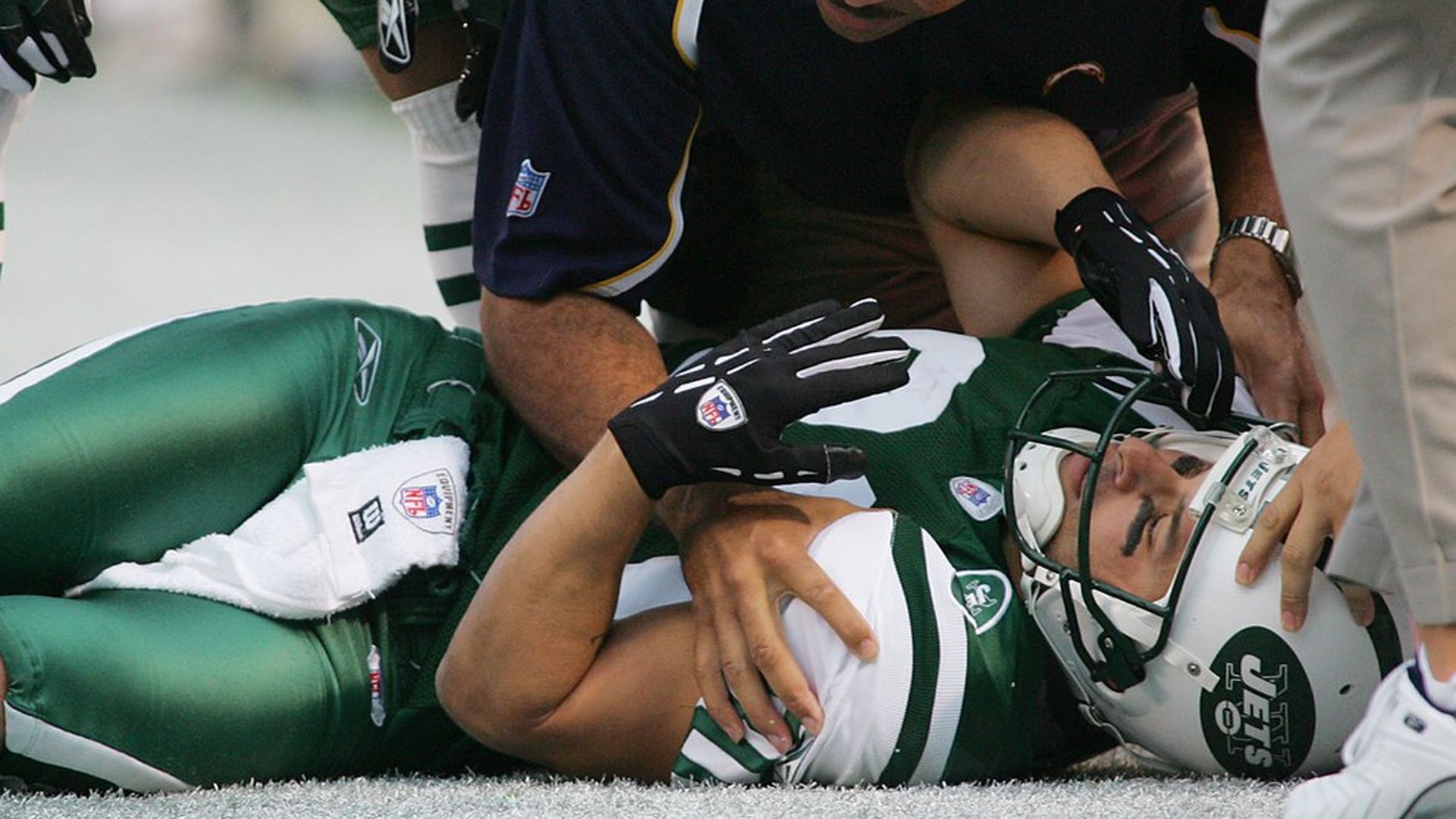 Former NFL players have until tomorrow to register for up to $5 million in compensation for brain injuries resulting from concussions in the game. Some $100 million in payouts have already been approved, and they could exceed $1 billion in all.
This is a big deal: An outsized 18,400 out of the roughly 21,000 retired players have already registered (which is done here).
Football's cachet is declining: There is a shrinkage in youth participation and public concern about concussions. That begs the question whether, over time, large numbers of parents will start to steer their children to other, less dangerous sports. If they do, "that's your labor," said Mark Conrad, who directs the sports business concentration at Fordham University law school. "If the talent pool goes elsewhere, that could be a very big concern."
But that doesn't mean we are soon heading for a world of NFL flag football: "In an idealistic world, there would be public outrage seeing the condition of some former players," Conrad told Axios. "But a lot of people are going to think it's a situation of high-risk, high-reward. Players are generously compensated. You play it, you know there could be injuries, you assume the risk."
The context is that professional football — the most popular pro sport in the U.S. — can pull people dramatically out of poverty and obscurity, but is also one of the only full-time jobs on the planet whose practitioners know or should know they may be scrambling their brains for cash. In a 2011 interview with the NYT, Jets wide receiver Al Toon — who retired in 1992 after his ninth concussion — called it "modern-day gladiating, essentially."
Dozens of families of deceased players who showed symptoms of the degenerative disease known as CTE — chronic traumatic encephalopathy — have donated the players' brains to Ann McKee, who runs the CTE Center at Boston University, per the NYT. In a study published July 25, McKee said 110 of 111 of them did have CTE. Among CTE symptoms can be confusion, dementia, and depression.
Go deeper