D.C. and Maryland sue Trump over alleged conflicts of interest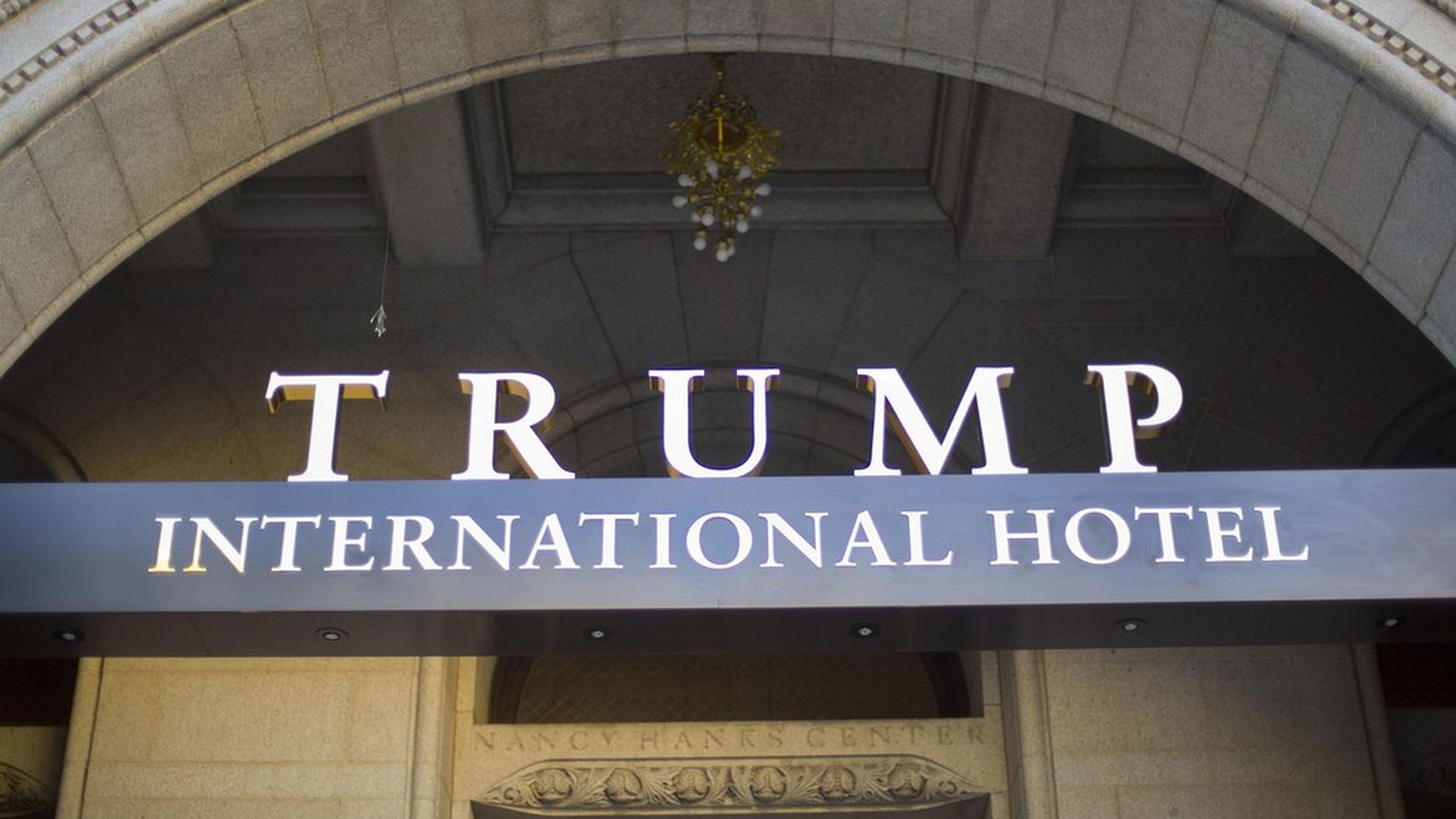 The attorneys general of Washington, D.C. and Maryland are suing President Trump for allegedly accepting payments and gifts from foreign governments while working in the White House, which they argue is in violation of the Constitution's emoluments clause, per the Washington Post.
Their case: They hone in on the fact that Trump kept ownership of the Trump Organization after he was inaugurated, and allege the president has "broken many promises to keep separate his public duties and private interests." Examples cited include his continuing to receive Trump Org financial reports as president (as his son Eric revealed); and stays by foreign leaders and diplomats at Trump hotels.
The A.G.s told the Post their suit largely focuses on the claim that many D.C. and Maryland-based venues are losing customers to Trump International Hotel near the White House. And if a judge takes up their case, they say one of their first actions will be to demand copies of Trump's tax returns and financial records to evaluate his foreign business dealings.
Flashback: This isn't the first lawsuit that has been brought against Trump for alleged conflicts of interest. Back in January, a non-governmental organization, Citizens for Responsibility and Ethics in Washington, filed a similar suit claiming Trump's involvement in the family company created unfair competition. And in March, D.C. restaurant Cork Wine Bar sued, claiming the restaurant at Trump Hotel had an unfair advantage as it is associated with the president.
Go deeper