Cummings: Flynn lied to Pentagon about Russia ties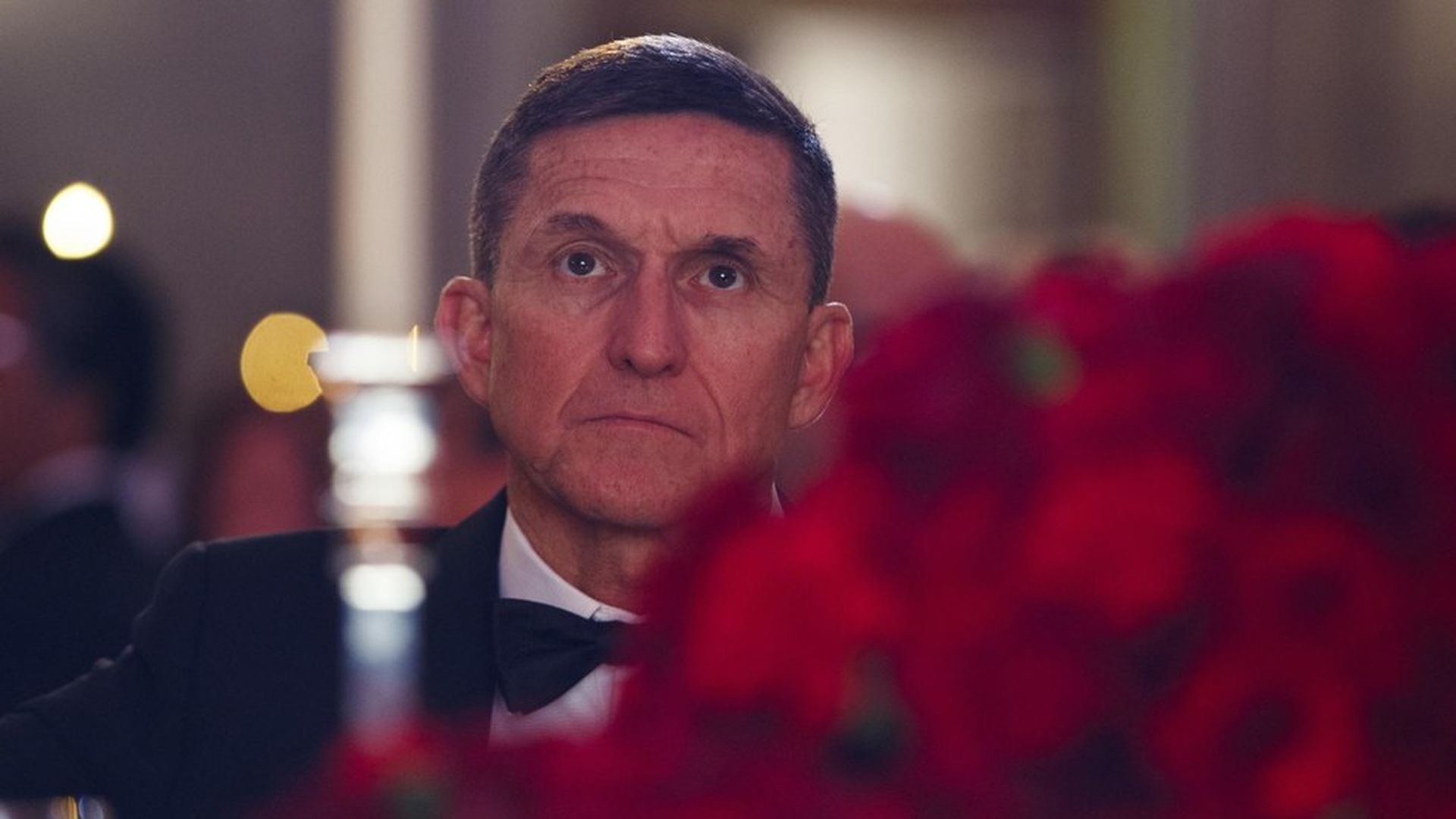 Former national security advisor Michael Flynn misled Pentagon investigators over his involvement with Russia during his application process for a security clearance last year, per a letter from House Oversight ranking member Elijah Cummings to the committee's chairman, Jason Chaffetz.
The big thing: Flynn stated he had not received "any benefit from a foreign country," claiming that his $45,000 speaking fee at a 2015 Moscow gala for RT, the state-owned Russian news network, was paid by his U.S. speakers' bureau — however, Cummings' letter states that the Oversight Committee has documents showing Flynn's speaking fees were paid directly by RT.
The other big thing: Flynn claimed he had "insubstantial contact" with foreign officials in his clearance disclosures. He sat next to Russian President Vladimir Putin at the gala.
The backdrop: Flynn's attorneys sent a letter to the Senate Intelligence Committee today saying he would exercise his Fifth Amendment protection against self-incrimination rather than turn over documents the committee is seeking in its Russia probe.
Go deeper