Critics say Sinclair-Tribune merger would mean less diverse, local coverage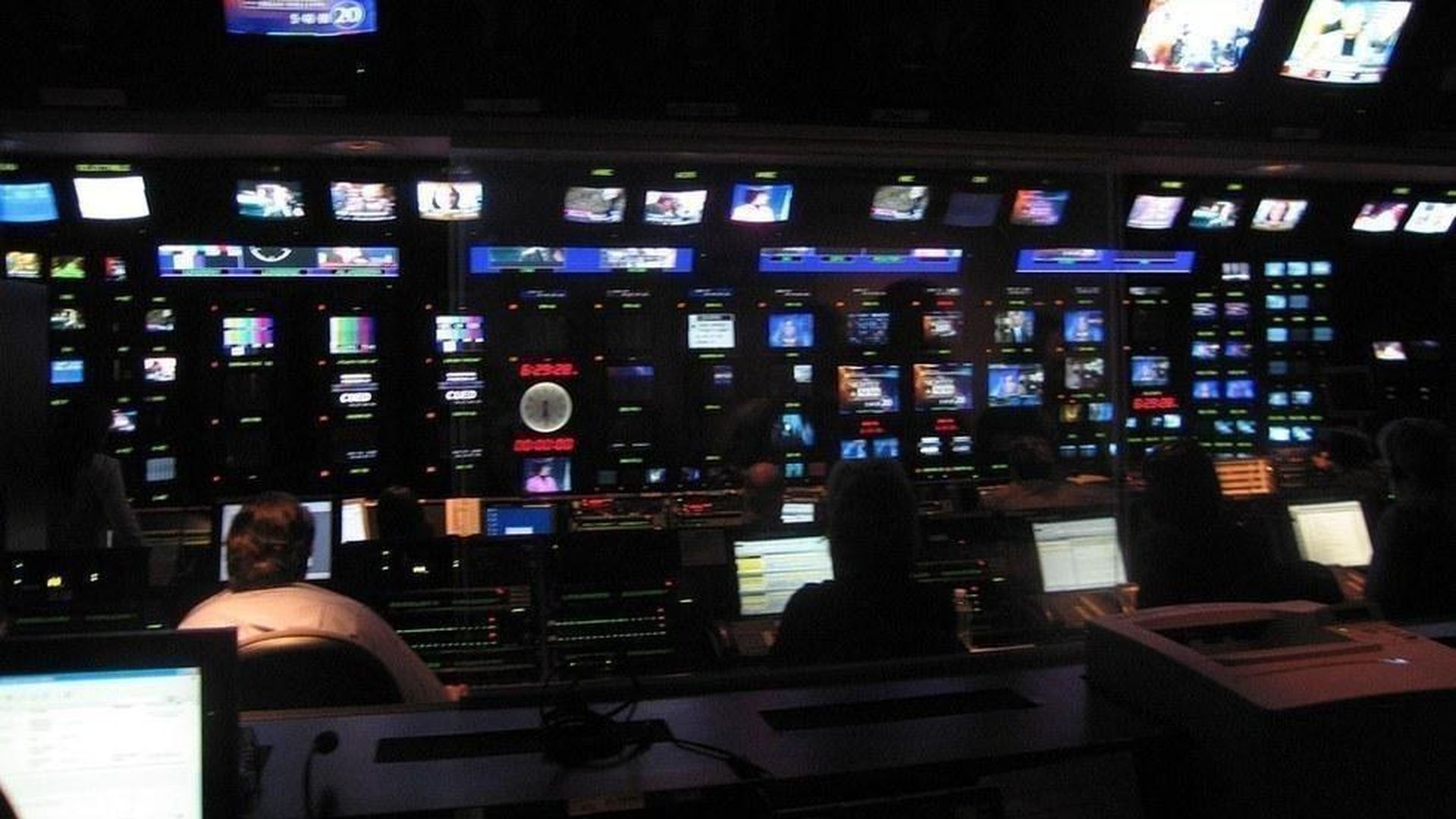 Sinclair Broadcasting Group's bid to swallow up Tribune Media faces a new wave of opposition from competitors and consumer advocates who say the mega media merger puts too much control in the hands of a single media company.
Why it matters: If approved, the deal would bring together more than 200 stations that reach about 72% of U.S. TV households in 81 markets. The combined company would have at least one station in each of the nation's top five media markets: New York, Los Angeles, Chicago, Philadelphia and Dallas.
The other side: Sinclair says merging will bring financial stability to local broadcasters, who increasingly have to compete with online streaming services and other new sources of content.
Diversity: Public interest and consumer groups say it's a threat to diverse voices and content. Of particular concern is the often right-leaning "must-run" segments that Sinclair requires all its stations to air.
"With a disproportionate amount of market control and the ability to force feed local stations content, Sinclair could very well strip diverse communities of independent local coverage on the issues of greatest concern to them, such as immigration and civil rights issues," minority advocates wrote in the letter to the Chairman Ajit Pai.
"This merger would create a dangerous megaphone for hate," said Cristobal Alex, President of the Latino Victory Project, which works to increase Latino representation in U.S. politics. He said the must-run segments often reinforce racial and ethnic stereotypes and further divides communities. "In the wake of Charlottesville, Americans are increasingly aware of the damage done by that rhetoric."
Local news: Coverage of Hurricane-ravaged Houston highlighted the value of local stations and reporters, critics said.
"In this day in age, that local broadcasting is still really, really important," said Gigi Sohn, former CEO of Public Knowledge an counselor to former FCC Chairman Tom Wheeler. "The internet doesn't tell people what to do minute-by-minute during a natural disaster...for which broadcasting is uniquely qualified."
Local sports and news coverage will suffer, said David Goodfriend of the Sports Fans Coalition. "If past is prologue, Sinclair will fire sports reporters, replacing local talent with corporate stuffed shirts in Sinclair's corporate headquarters."
Cable competition: Other conservative media organizations see the merger as a threat (go deeper on that issue here). And cable networks worry about programming fee hikes. The industry's trade group NCTA told the FCC that it the deal would create a "broadcast colossus of unprecedented size, scope and reach, controlled by a company that has a history of overly aggressive negotiating tactics."
What's next: Sinclair announced the deal after FCC Chairman Ajit Pai eased media ownership caps, so it is expected to pass regulatory review (albeit with some divestitures). While these arguments are unlikely to find a sympathetic ear at the FCC, they could get interest on Capital HIll, where some lawmakers in both parties are wary of more media consolidation. That could become a headache for Pai, who needs to be confirmed for another term before the end of the year.
Go deeper