Cotton to House GOP: You'll lose the majority if you vote for this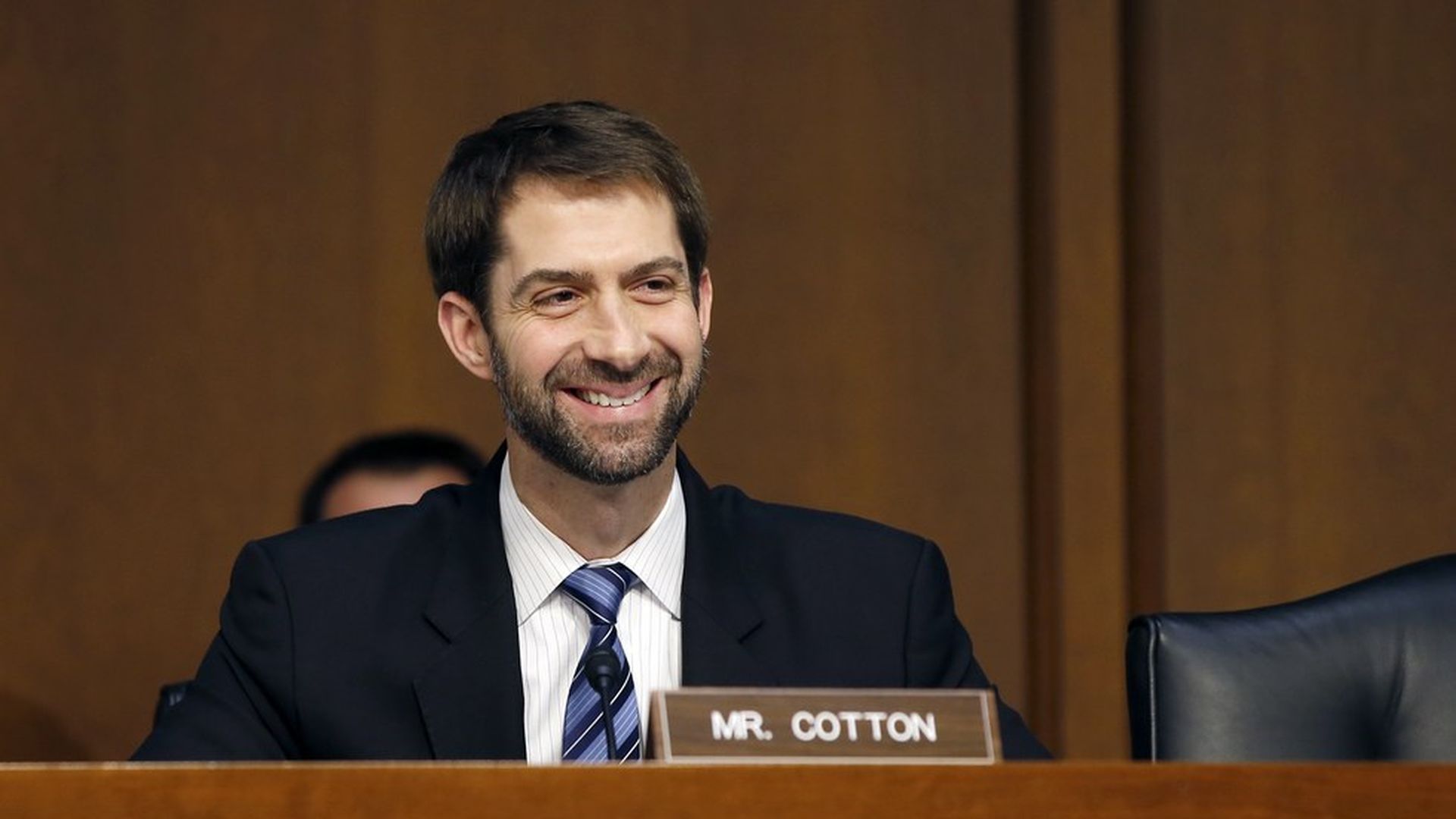 Sen. Tom Cotton warned House Republicans on Sunday that the House Republican Obamacare replacement bill can't pass the Senate as written — and that they could lose the House in next year's elections if they vote for it. "I'm afraid that if they vote for this bill, they're going to put the House majority at risk next year," Cotton said on ABC's "This Week." He warned that it would have "adverse consequences for millions of Americans" and wouldn't lower costs: "Do not walk the plank and vote for a bill that cannot pass the Senate and then have to face the consequences of that vote."
Why it matters: Cotton's warning was even more urgent than his comments last week that the House should slow down. Earlier in the show, Office of Management and Budget director Mick Mulvaney said the speed of the process isn't a problem, because the bill is just "a framework" and Cotton and other senators will have chances to amend it. But Cotton says the bill would require "a lot of carpentry," because it would leave Obamacare's insurance regulations in place, which he says drive up costs.
Go deeper