Conyers hospitalized, reportedly for stress-related illness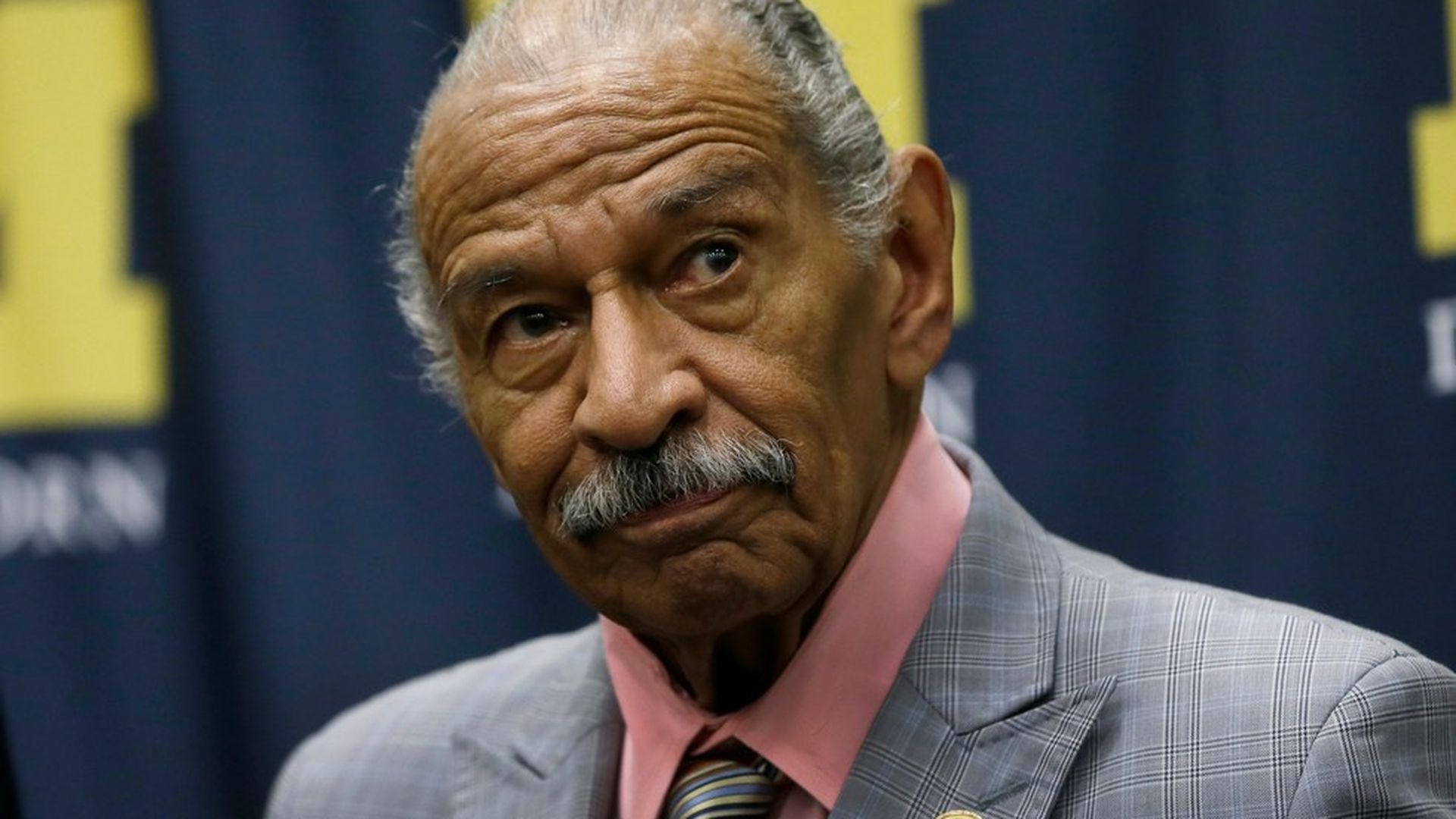 Rep. John Conyers (D-Mich.), 88, has been hospitalized for reported stress-related illness, per CBS Detroit. Family spokesperson Sam Riddle confirmed that Conyers is seeking treatment at a local hospital.
Why it matters: Several women, including two ex-staffers, have accused the congressman of sexual harassment. Conyers has since stepped down from his role as ranking member on the House Judiciary Committee while an ethics investigation takes place.
Go deeper