Congressional Russia committees going nowhere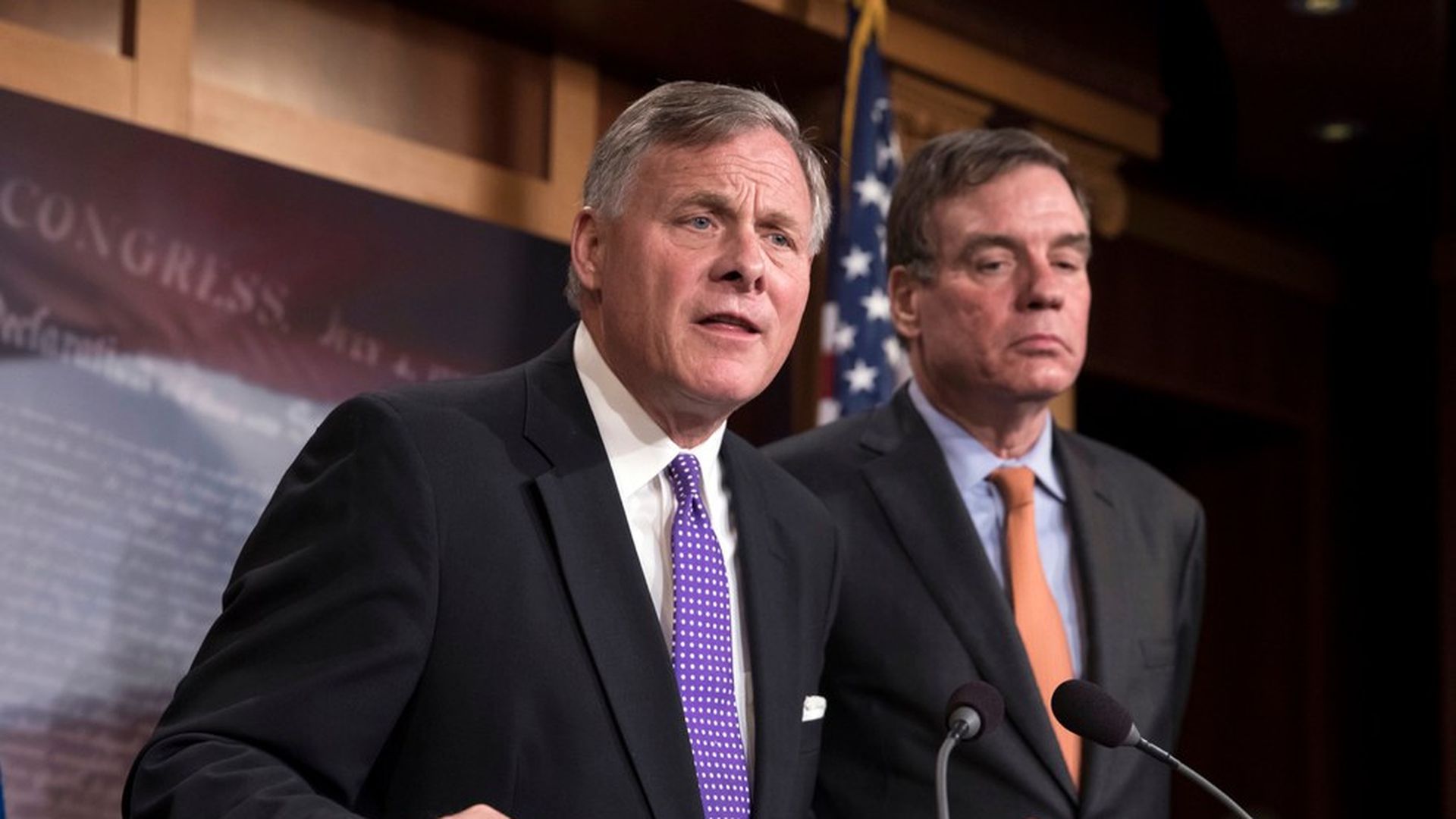 "All three committees looking into Russian interference — one in the House, two in the Senate — have run into problems, from insufficient staffing to fights over when the committees should wrap up their investigations," the N.Y. Times' Nicholas Fandos writes on A1.
Why it matters: "Nine months into the Trump administration, any notion that Capitol Hill would provide a comprehensive, authoritative and bipartisan accounting of the extraordinary efforts of a hostile power to disrupt American democracy appears to be dwindling."
More from the Hill:
A "political morass ... is crippling the House Intelligence Committee's investigation."
"The Senate Judiciary Committee's inquiry has barely started, delayed in part by negotiations over the scope of the investigation.
"Leaders of the Senate Intelligence Committee, while maintaining bipartisan comity, have sought to tamp down expectations about what they might find."
Be smart: Mueller was always going to be the last word. Turns out he may have the only definitive word.
Rising on the right: Trump said during a press avail last week: "Your real Russia story is uranium and how they got all of that uranium -- a vast percentage of what we have. That is, to me, one of the big stories of the decade."
Trump added in an interview with Fox Business' Maria Bartiromo that aired yesterday, declaring "zero collusion": "I will say this, the uranium situation with Russia getting uranium, they better look into that. That is looking like a very serious situation."
The backstory: "The Senate Judiciary Committee [chaired by Sen. Chuck Grassley] has launched an investigation into a Russian nuclear bribery case ... During his 2016 campaign, Trump frequently cited the deal for the uranium ... and has returned to the issue at rallies during his presidency."
Go deeper