Congress is looking at Trumpworld's Russia emails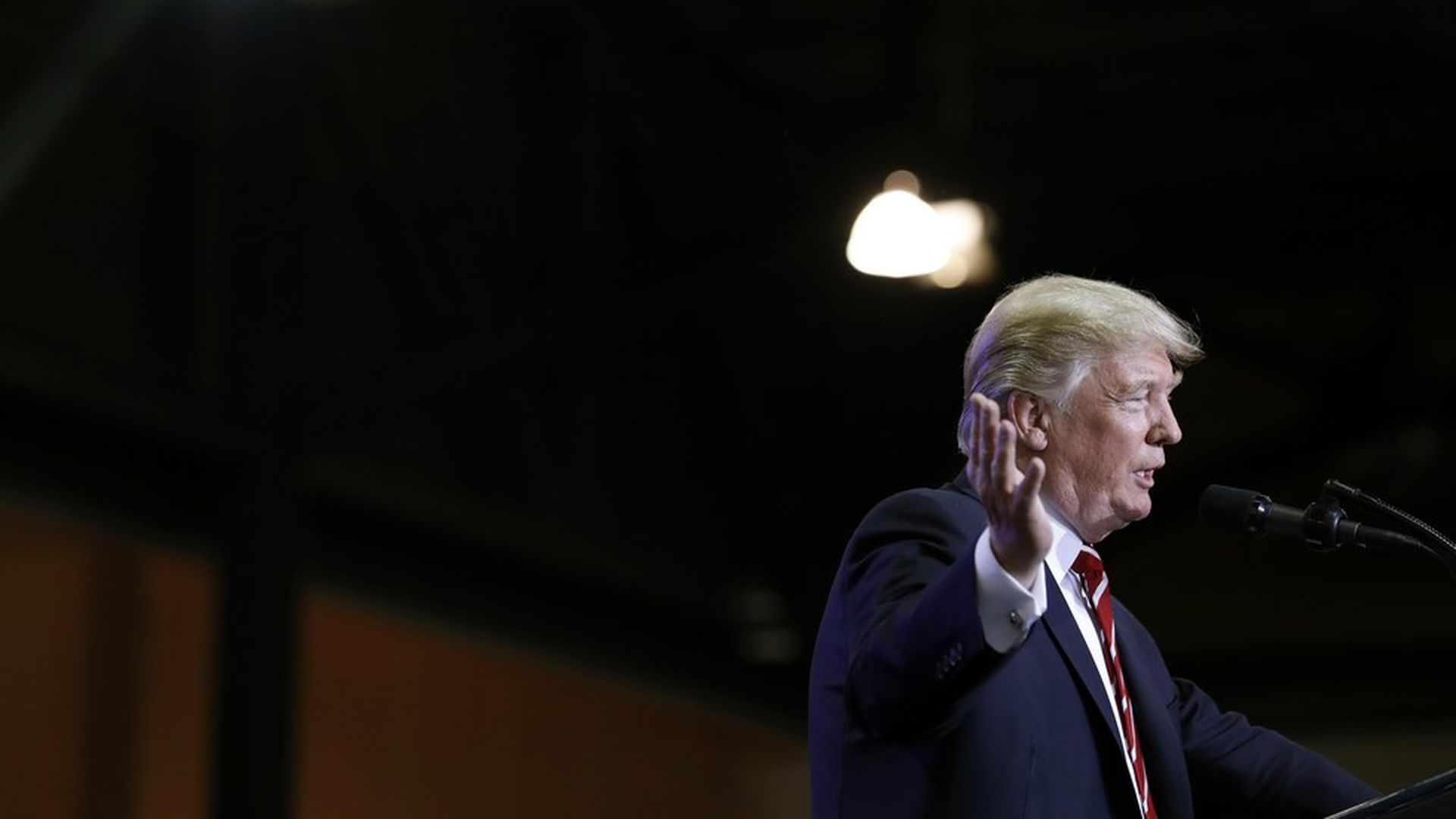 President Trump has heatedly denied campaign connections to Russia. But congressional investigators are looking into claims by one of his closest business associates that he briefed the candidate three times on a frantic effort to get a Trump Tower in Moscow.
Why it matters: A Republican close to the White House tells Axios' Jonathan Swan: "It gives Mueller all the excuse he needs to open a full-blown investigation into Cohen. And it's worth noting that Cohen's financial affairs are inextricably intertwined with the president's."
The two key stories:
WashPost: "A top executive from Donald Trump's real estate company emailed Russian President Vladi­mir Putin's personal spokesman ... last year to ask for help advancing a stalled Trump Tower development project in Moscow ... The request came in a mid-January 2016 email from Michael Cohen, one of Trump's closest business advisers.''
''Cohen said that he discussed the deal three times with Trump and that Trump signed a letter of intent with the company on Oct. 28, 2015. ... [H]e said that the project was abandoned 'for business reasons' when government permission was not secured."
N.Y. Times: "A business associate of President Trump promised in 2015 to engineer a real estate deal with the aid of the president of Russia, Vladimir V. Putin, that he said would help Mr. Trump win the presidency."
"The associate, Felix Sater, wrote a series of emails to Mr. Trump's lawyer, Michael Cohen, in which ... he predicted that building a Trump Tower in Moscow would highlight Mr. Trump's savvy negotiating skills and be a political boon to his candidacy. 'Our boy can become president of the USA and we can engineer it.'"
Go deeper