"Comey's revenge" may be far from over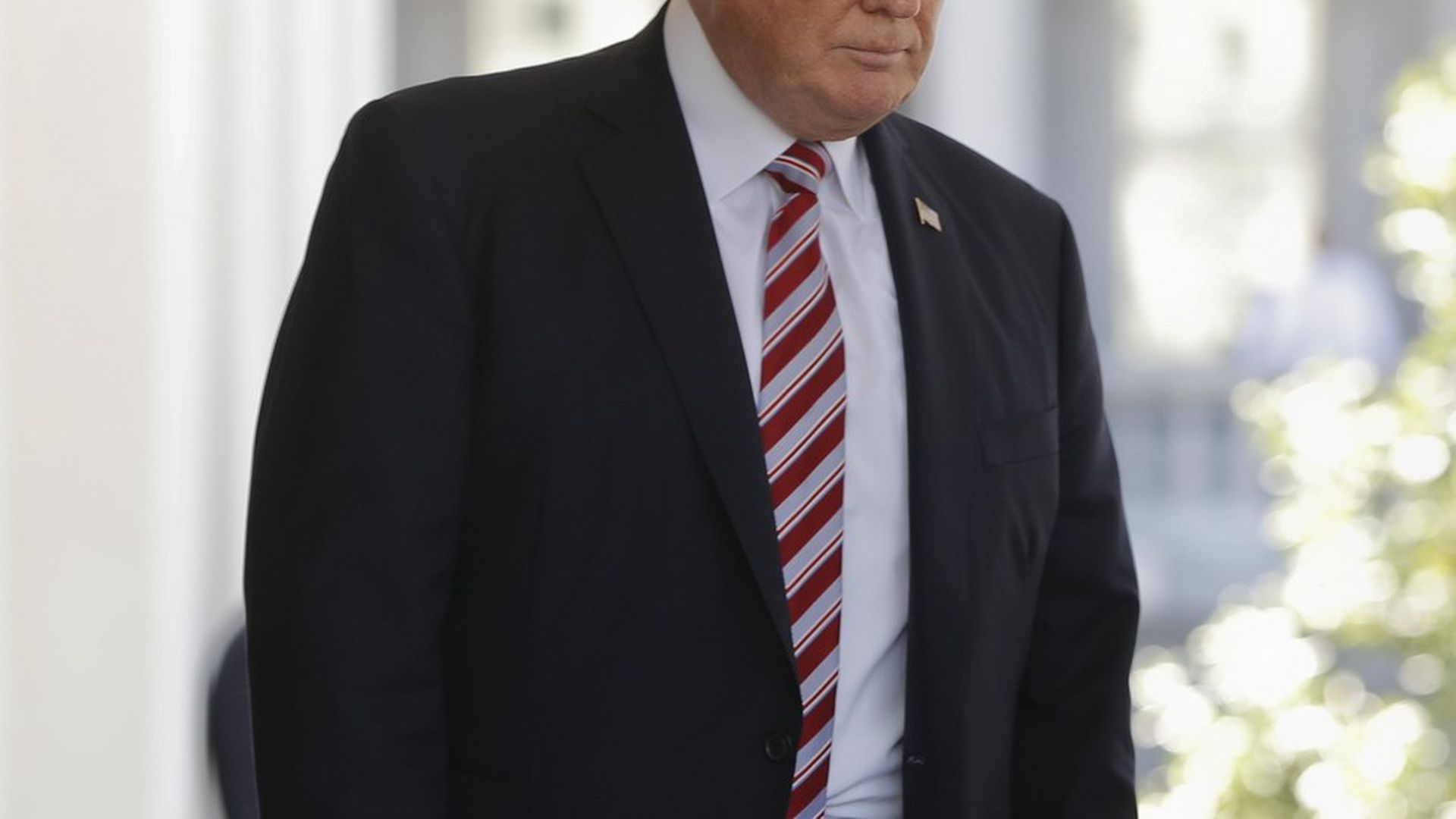 Republicans close to the White House fear that yesterday's revelations could take President Trump into a legal or constitutional realm where his staff and supporters can't save him.
"A whole new door has opened," said a well-known Republican operative who has worked hard to help the Trump White House.
"A week ago, we were talking about the agenda grinding to a halt," the Republican said. "Now, the train is going down the hill backwards."
More officials are likely to need lawyers, and could face subpoenas for texts and emails off personal devices. They could be asked questions like: "Did the president ever talk about this in your presence?" ... "Were you in the room?" ... "Is there a record?"
Last night's story:
N.Y. Times reported that in a memo written after an Oval Office meeting in February, then-FBI Director James Comey said Trump had asked him to shut down the investigation into former national security adviser Mike Flynn.
Numerous competitors instantly confirmed the report — a reminder of the enemies that Trump has made in the permanent government. There could be more memos, and there will be lots more leaks.
The Times said that according to the memo (which is disputed by the White House), Trump said: "I hope you can see your way clear to letting this go, to letting Flynn go ... He is a good guy. I hope you can let this go."
Reactions:
Drudge called the memo "Comey's Revenge." And we may hear a lot more from him: The sacked director is likely to testify on the Hill. Top officials in both parties say that if the account holds up, it would look like obstruction of justice.
Capturing the mood of the stunned capital, Sen. John McCain told Bob Schieffer at an award dinner last evening that the Trump scandals have reached a "Watergate size and scale."
Dire predictions about Trump are usually wrong, so forecasting the uncharted days ahead is a fool's errand. The president leaves Friday on a world tour that his staff desperately hopes can serve as a modest reset.
Trump's campaign sent supporters a fundraising email yesterday with the subject line "SABOTAGE": "You already knew the media was out to get us. But sadly it's not just the fake news… There are people within our own unelected bureaucracy that want to sabotage President Trump and our entire America First movement."
Watch for Trump to continue stoking his base, because his support there is what gives him power over lawmakers: They're much less likely to abandon or undermine him if he remains popular in their states or districts. It's his most basic survival strategy — and it's another reason he won't change.
Go deeper