Comey version of firing more trusted than Trump's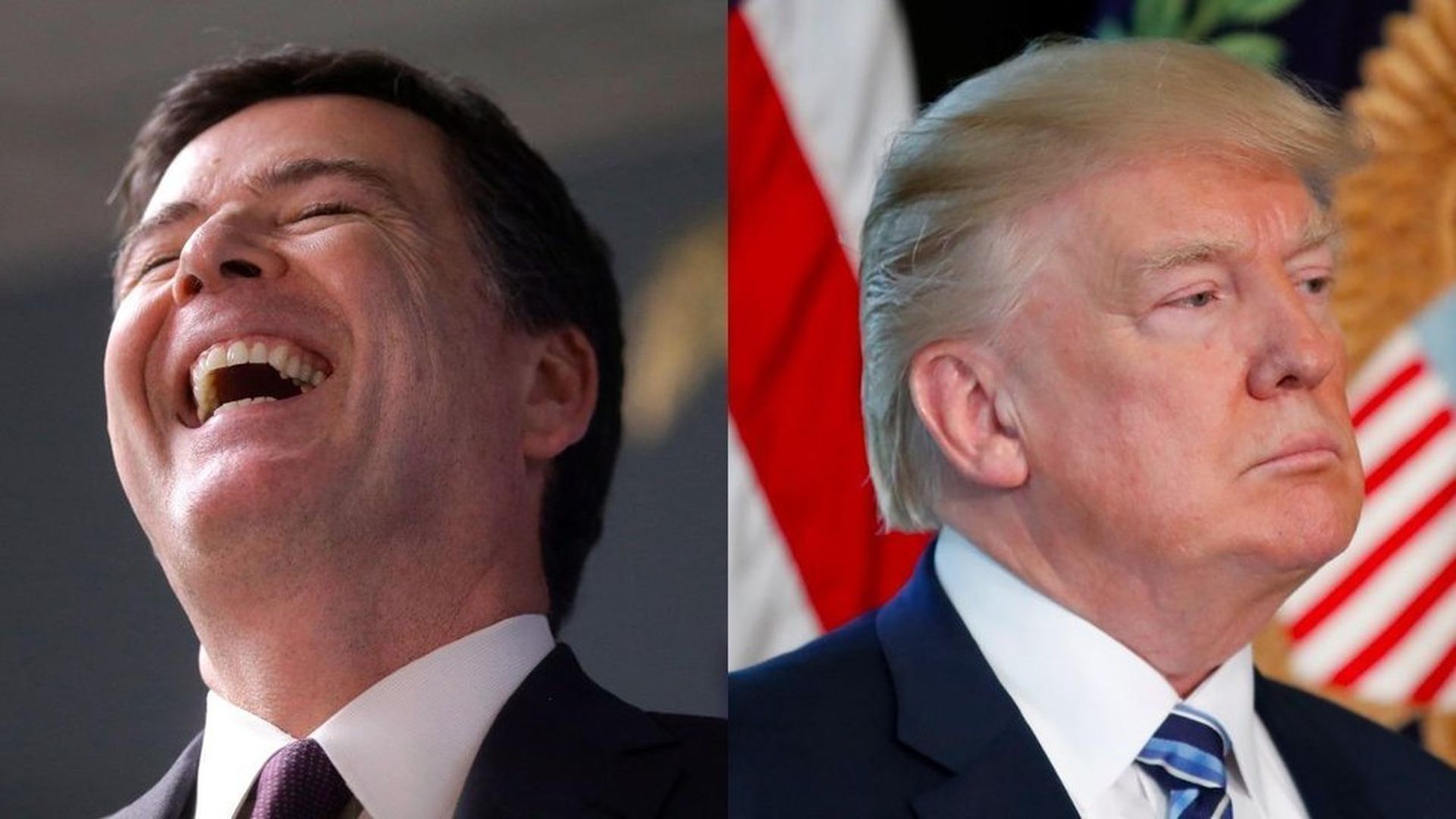 Two times as many Americans believe former FBI Director James Comey's version of events surrounding his firing than President Trump's, according to a new NBC News/Wall Street Journal poll.
By the numbers: 45% of Americans believe Comey while 22% believe Trump. The partisan breakdown is just as stark as you'd expect with Democrats preferring Comey's version of events by a 76-2 margin and Republicans siding with Trump 50-10. Independents preferred Comey's story 47-17.
A head scratcher: 8% of Americans say that they believe both — so different that they prompted the hiring of Bob Mueller as special counsel for the Russia investigation — versions of events.
Speaking of Russia: The poll also found that Americans believe that Russia interfered in the 2016 election by a 53-36 margin — with the results predictably skewed along the same partisan lines as the Comey/Trump question.
Go deeper