Comey reportedly told 3 top FBI officials about his memo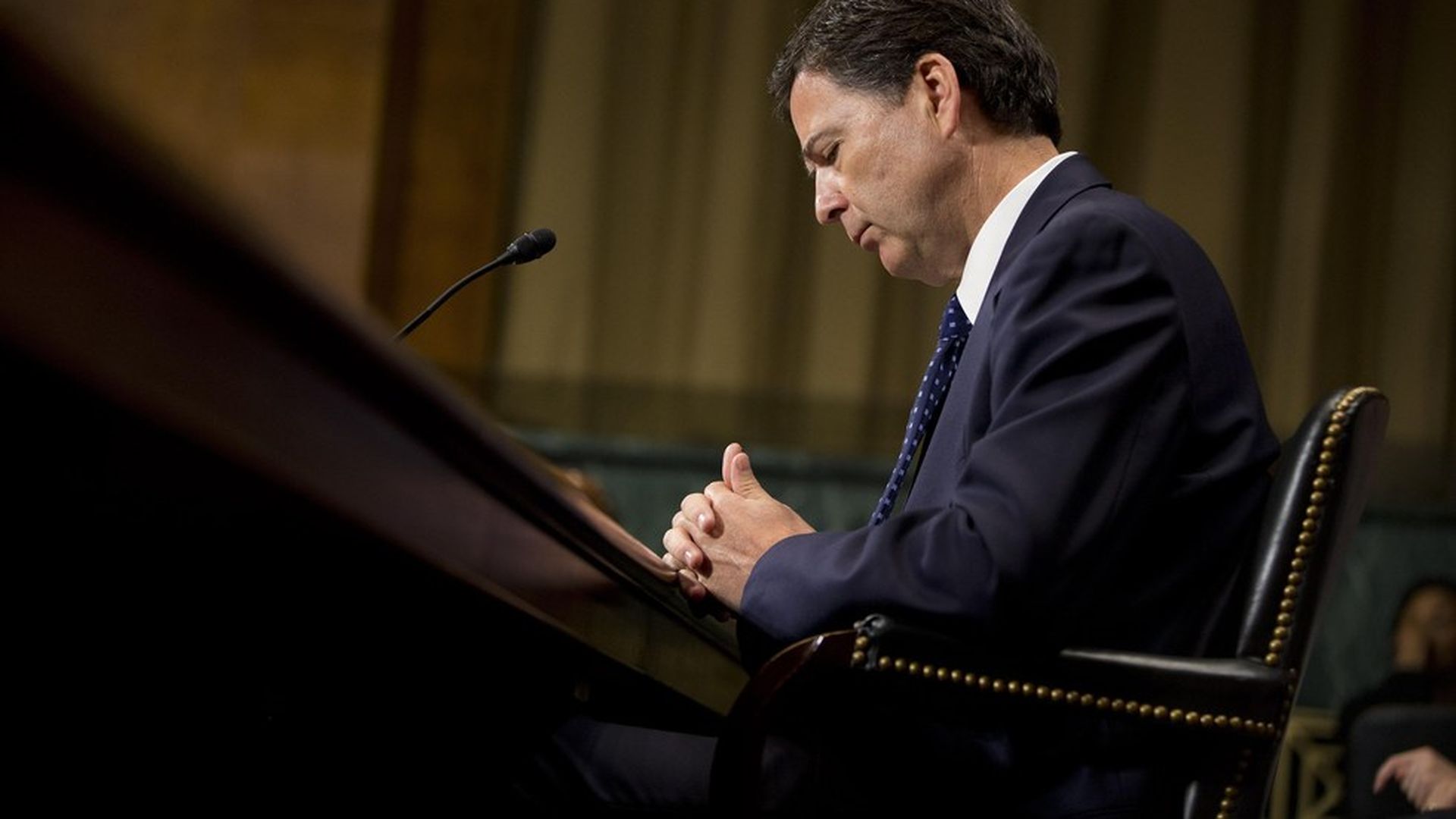 Vox reported Wednesday that former FBI Director James Comey told three of the bureau's top officials that President Trump asked him to close the investigation into Trump's then-national security advisor Michael Flynn, in addition to detailing the events of the meeting in his now infamous Comey memo.
Who he told: Vox, citing "two people with detailed, firsthand knowledge of the matter" said Comey confided in Jim Rybicki, his chief of staff; James Baker, the bureau's general counselor; and Andrew McCabe, the FBI's then-deputy director and current acting director.
Why this matters: The White House has repeatedly denied that Trump asked Comey to interfere in the Russia investigation, so up until now it's been the Trump administration's word against the Comey memo. But now there are three separate FBI officials who could be asked to corroborate the contents of the memo.
Timing: The news comes just a day before Comey is set to testify before the Senate Intelligence Committee tomorrow.
Go deeper