Comey defends his Clinton email October surprise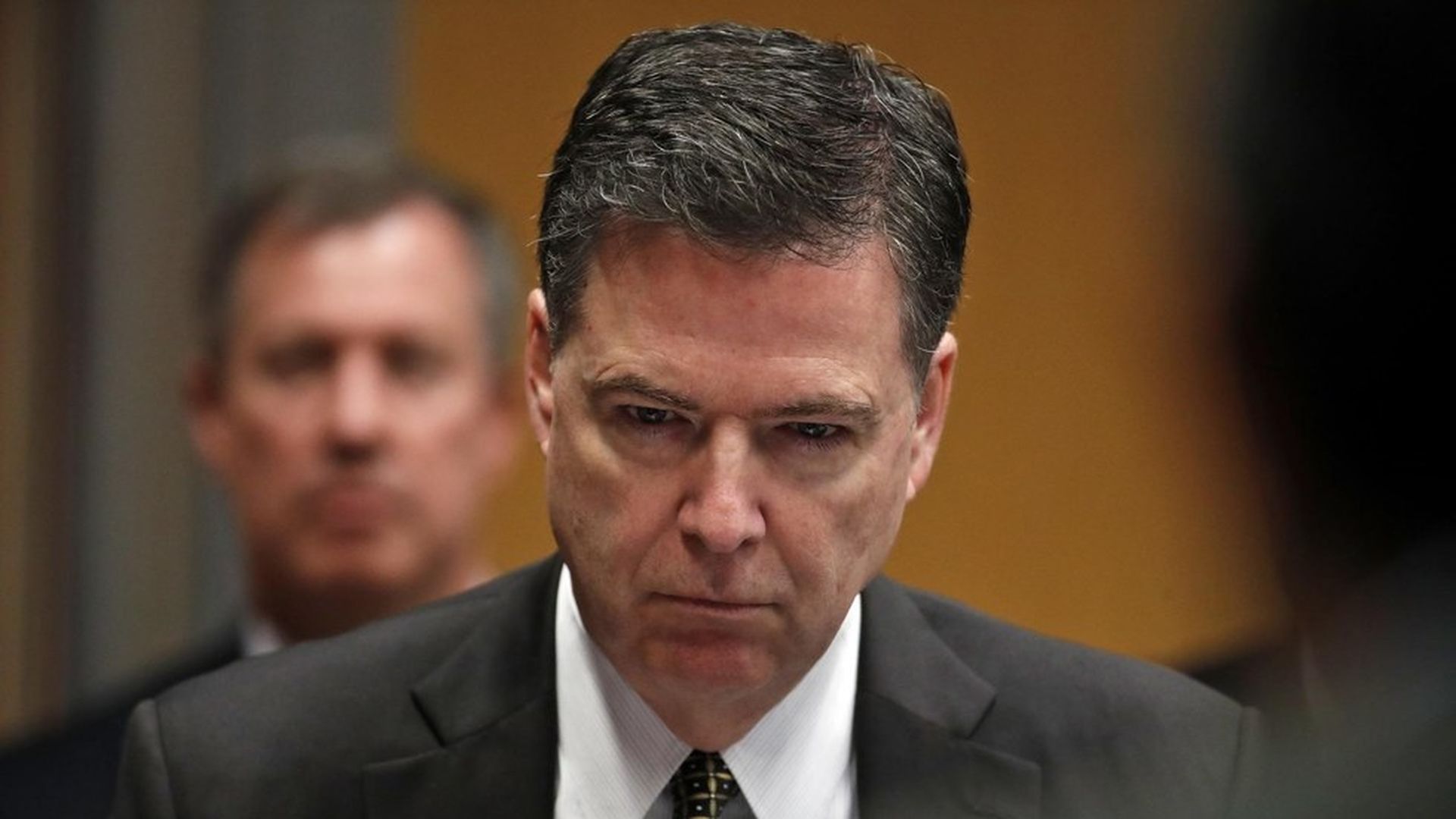 FBI Director James Comey was in front of the Senate Judiciary Committee today — his first appearance on the Hill since March's explosive testimony confirming an active investigation into connections between the Trump campaign and Russia.
Why he sent a letter to Capitol Hill on newly-discovered Clinton emails just days before the election: "I sat there that morning and I could not see a door labeled 'no action here'...concealing in my view would be catastrophic." Comey said he stands by his decision, but added, "It makes me mildly nauseous to think we might have had some impact on the election."
More quick hits:
From the opening: Sen. Grassley: "A cloud of doubt hangs over the FBI's objectivity." Sen. Feinstein: "I join those who believe the actions taken by the FBI did in fact have an impact on the election."
On leaks: Comey said that he's never been an anonymous media source — or authorized anyone to be an anonymous media source — and also refused to confirm if the FBI has an ongoing investigation regarding Trump leaks.
On the Clinton and Trump investigations: Comey said the FBI "treated them both the same."
Did any FBI agents talk to Rudy Giuliani or others? "I don't know yet, but if I find out…there'll be severe consequences."
Did Comey ever talk to Sally Yates about Michael Flynn? "I did. I don't know whether I can talk about it."
Russia: Comey said Russia was still involved in American politics and called it "the greatest threat of any nation on earth given their intention and their capability."
On future Russian interference: "I expect to see them back in 2018 and especially in 2020."
When WikiLeaks goes too far: "It crosses a line when it moves from trying to educate the public and moves to 'intelligence porn,' quite frankly."
The Weiner laptop, by the numbers: There were 40,000 Clinton emails found in late October on Anthony Weiner's laptop — 12 were deemed classified.
More on the Clinton investigation: Comey called the Loretta Lynch-Bill Clinton airplane meeting the "capper" that required him to personally speak out on the end of the Clinton email investigation last July. He also said that an investigation into Huma Abedin and Anthony Weiner has ended. Comey said the FBI "could not prove that anyone was acting with...any kind of criminal intent."
Go deeper