Comcast throws itself into crowded cell service market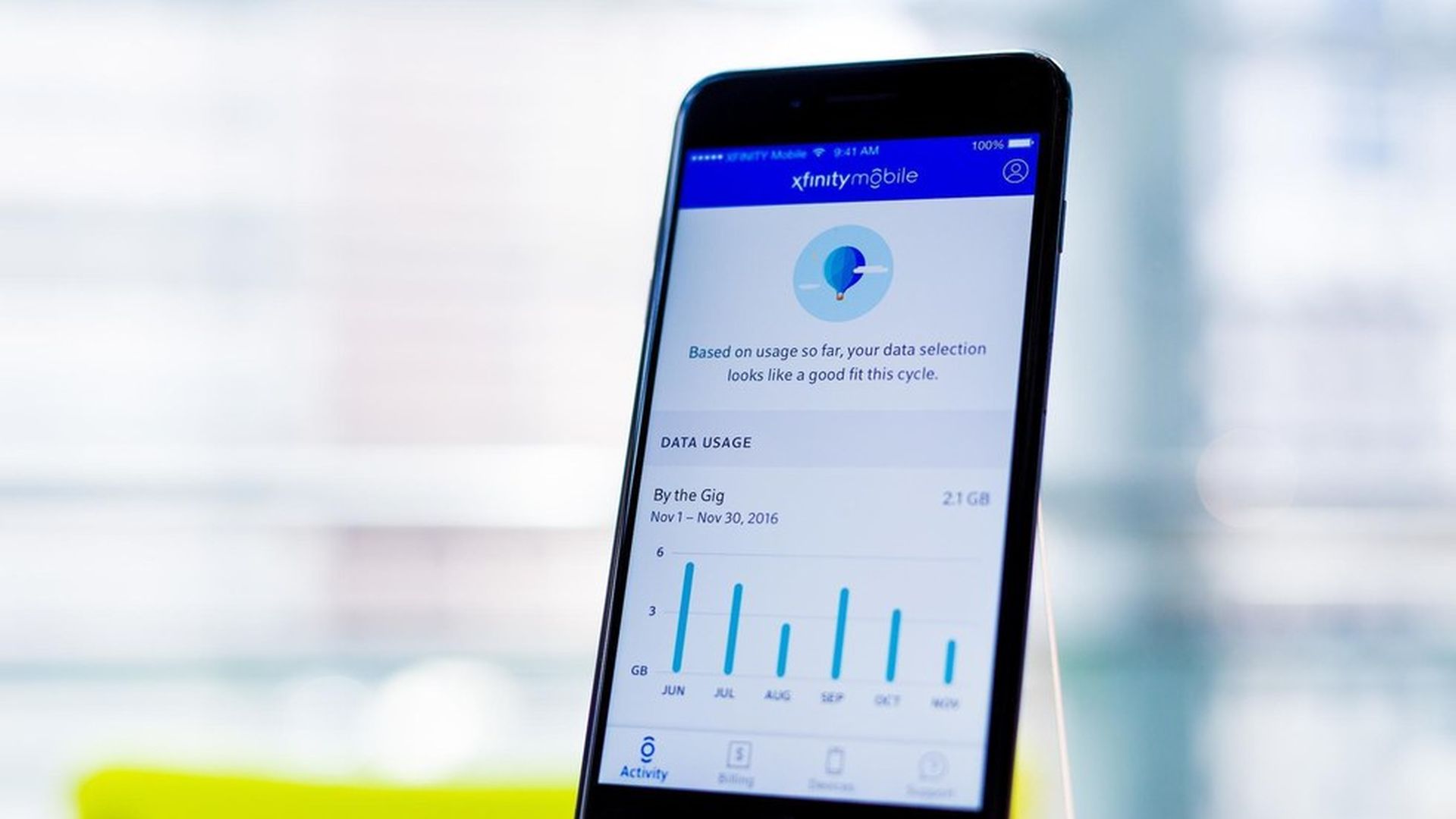 Comcast has made its entry into the wireless market official, announcing plans to start offering nationwide service by mid-year. The service, dubbed Xfinity Mobile, relies on on Comcast's Wi-Fi network where possible, and Verizon's cellular network when Wi-Fi isn't available.
Here are the key terms of Comcast's plan:
Two plan options: $65 per month per line for unlimited data ($45 for high-end X1 customers) or pay for what you use at $12 per gigabyte of cellular data. There is no additional charge when using Wi-Fi and customers can switch, even mid-month, between the unlimited and metered plans.
No per-line access fee and unlimited talk/texting included on all plans, along with 100 megabytes of high-speed data
A modest range of phones to choose from, including the most popular models from Apple and Samsung and a budget option from LG
The cell service will work nationwide, but Comcast only plans to sell it where it delivers TV and Internet; also, customers will also have to get home Internet from Comcast.
The big surprise: Although certainly simple, Comcast's plans aren't necessarily cheaper, especially given how much the major carriers have been pushing their own unlimited plans. Without a substantial price advantage it's hard to see how Comcast signs up a ton of customers, wireless industry analyst Chetan Sharma told Axios.
Comcast has been planning this move for a long time, with 150 employees having spent more than a year coming up with a strategy. The company doesn't expect to strike fear into the hearts of the cellular giants; instead, the move is a way to protect its core business and potentially reduce its overall churn rate.
"We are not going to make billions of dollars in the wireless business," said Comcast Chief Development Officer Sam Schwartz. "We're really in this business not to take on the major carriers. That's a very frothy environment right now."
With its deal with Verizon, Schwartz said that Comcast shouldn't lose money on a typical customer and that the overall business should be cash flow positive, though clearly there will be start-up costs associated with entering a new area.
Who it's good for: People that want one less bill in their life and don't mind buying a new phone to switch. Customers that only have one or two lines but want unlimited data may find Comcast's plans cheaper, as might those that don't use much data at all.
What's missing: While Comcast will offer a handful of the most popular phones, customers still don't have the level of choice they have when going directly to a major cell phone operator. And, at least for now, you won't be able to bring your existing phone or buy a tablet.
Disclosure: Comcast is an investor in Axios through NBC, and Andy Lack is a member of the Axios board.
Go deeper