Comcast internet is down across the country today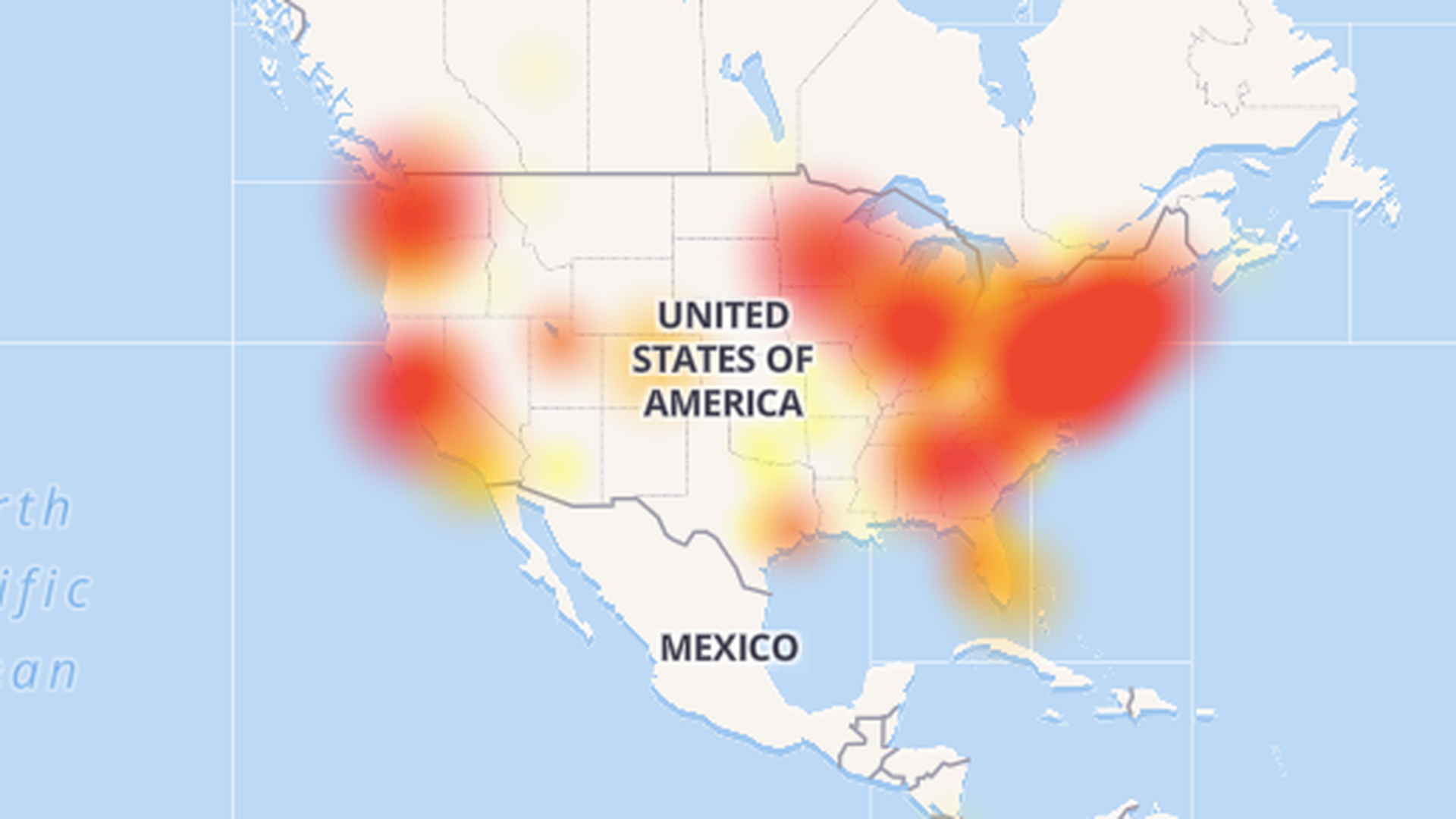 Since this morning, there have been massive Comcast internet outages across the U.S., particularly in big cities like New York, D.C., Portland and San Francisco, according to Level 3's outtage map. Comcast tweeted this morning, "Some customers are having issues with their XFINITY Internet service. We apologize & appreciate your patience while we work to fix."
Why it matters: We have yet to hear any reason for the outages. Spectrum and Verizon customers have also reported outages today, according to BGR, but not at the same rate as Comcast customers.
Go deeper