Comcast and Verizon also considering Fox acquisition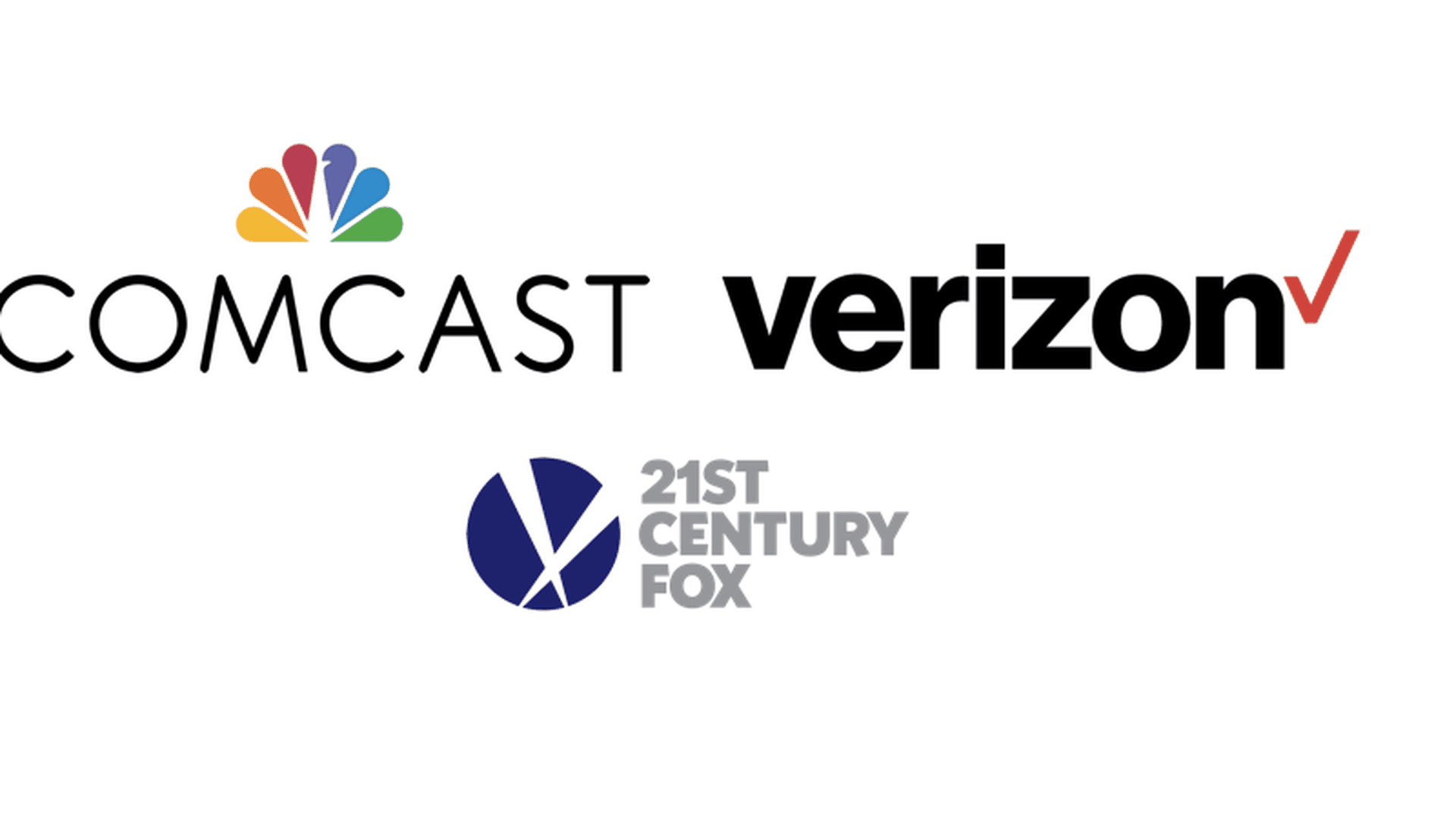 Less than two weeks after CNBC reported that the Walt Disney Company approached 21st Century Fox about an acquisition of its entertainment assets, Verizon and Comcast are both expressing interest, according to reports from The Wall Street Journal.
Why it matters: Some media experts believe that the CNBC story was used a signal from Fox executives to potential buyers that it was interested dumping its entertainment assets to focus on its global news and sports properties. Both Comcast and Verizon have made major investments in content companies in an effort to scale their digital audiences, primarily through video on mobile.
Go deeper: The Fox acquisition would be noteworthy given its size ($50 billion + market cap) and given the regulatory environment a deal would be met with. The DOJ's antitrust division is currently weighing a lawsuit against AT&T's acquisition of Time Warner, and AT&T may take the issue to court.
Comcast owns NBC Universal, and its entertainment assets, and is an investor in several other content companies, like Buzzfeed, Vox and Axios.
Verizon acquired Oath earlier this year, which includes media properties like AOL, HuffPo, Yahoo and more. Oath CEO Tim Armstrong has been vocal about how the merger would give the company the scale in user data it would need to take on Google and Facebook's advertising business.
Fox Chief Executive James Murdoch brushed off any rumors that Fox was concerned about not having the scale to compete with other entertainment brands on last week's earnings call to investors. "We recognize there'll be challenges to navigate the shifting digital landscape; however, we believe the unique strength and scale of these franchises make the next few years a period of great opportunity," Mudroch said. Still, an entertainment business is tough to sustain in an era where on-demand entertainment viewing is dominated by streaming services, particularly Netflix.
Go deeper