Cohn on tax plan: "Trickle down" is a good thing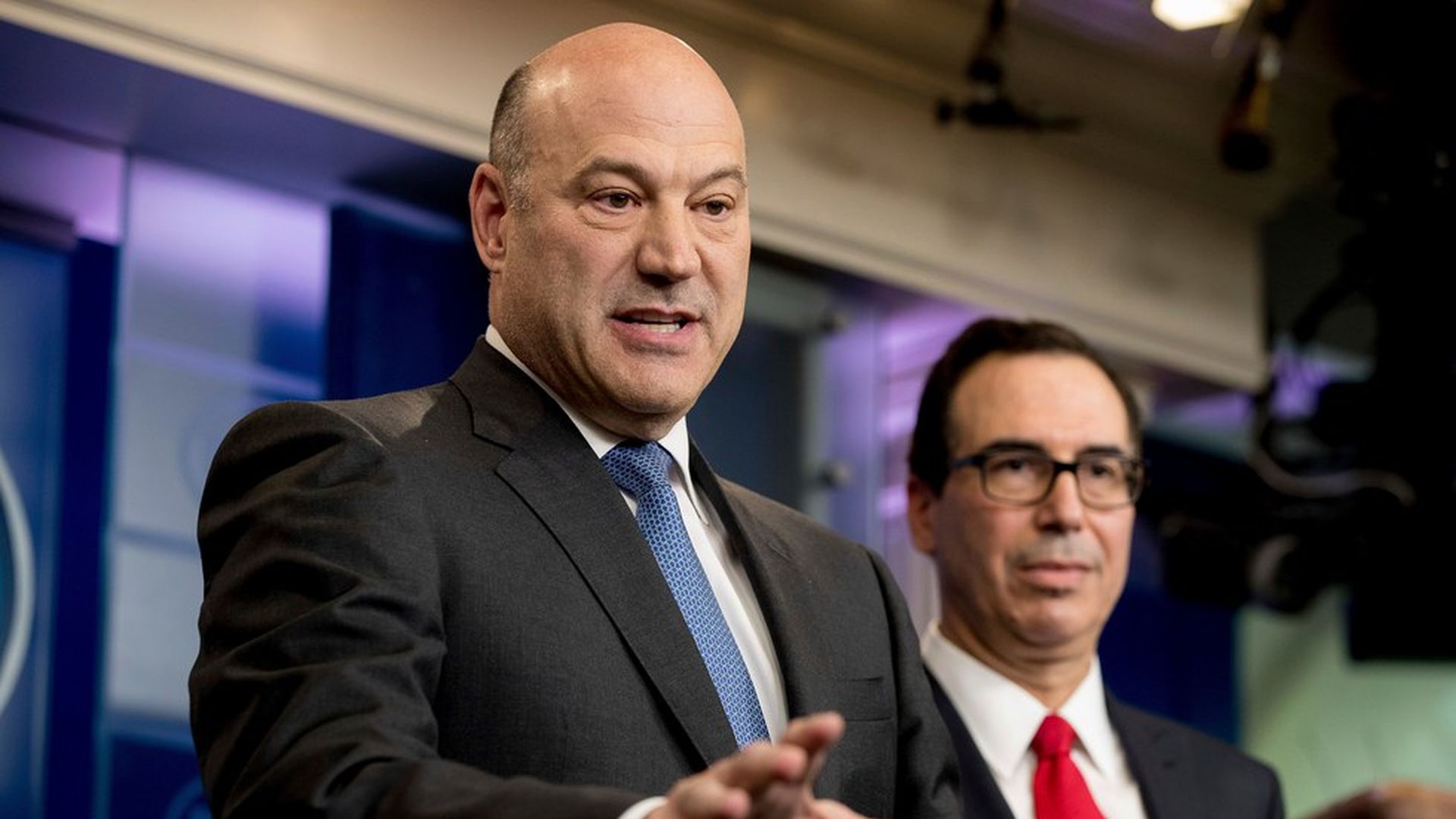 When first rolling out the GOP tax plan, the Trump administration maintained that the wealthy "will not be gaining at all." In recent weeks, Trump's point men on tax reform, Gary Cohn and Steve Mnuchin, have conceded that their plan will benefit the rich, while saying that could actually be a positive.
Why it matters: In their efforts to sell the tax plan, which Trump and GOP leaders are pitching as a "raise" for middle class families, Trump's point men may actually be making things more difficult.
Here's Cohn to CNBC's John Harwood: "The whole trickle down ... is good for the economy," adding, "the most excited group out there are big CEOs, about our tax plan."
Last month, Mnuchin said that while the tax plan does cut rates for the wealthy, it's "very hard" to implement tax cuts without doing so.
Be smart: The claim that this plan is designed to help the rich isn't going away. Steve Bannon said recently of Cohn: "Ask him why they didn't design a tax plan focused on average Trump voters?" And Cohn's Obama era predecessor, Larry Summers, has said, "Look, they're doing what their money wants."
This post has been updated to correct the spelling of John Harwood's name.
Go deeper