Clinton and Sanders' campaign managers think GOP tax plan is good for Dems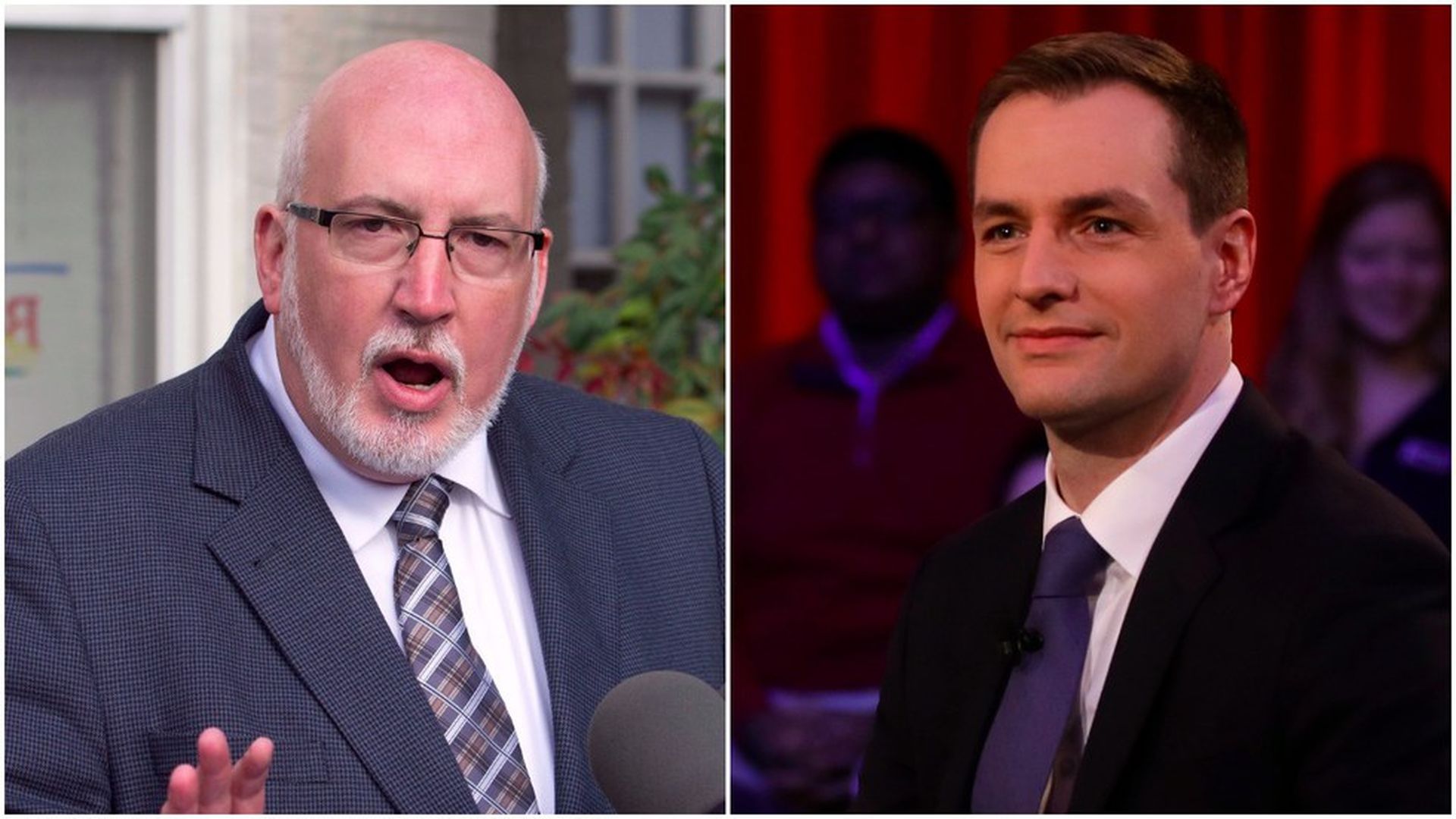 Hillary Clinton and Bernie Sanders' former campaign managers, Robby Mook and Jeff Weaver, argue in a memo obtained by CNN that the GOP's effort to overhaul tax reform has given Democrats a "golden opportunity" to get ahead in "just about every demographic."
Why it matters: Senate Republicans are set to pass their tax bill later today, which would be a major legislative win for the GOP going into the 2018 midterm elections.
What they're saying: "It is quite a feat for Republicans to have designed a bill that could alienate Obama-Trump voters, Romney-Clinton voters and base Democrats all at the same time, but the tax plan achieves exactly this trifecta," they write. "...If Democrats properly seize this issue, they can potentially win over most every swath of the electorate critical to next year's midterm elections."
Mook and Weaver's argument:
The tax measure contradicts Trump's "anti-swamp" rhetoric: "The bill lavishes new tax cuts on the wealthiest Americans and corporations that voters already think do not pay their fair share" by protecting special interests, like the carried interest loophole.
It eliminates the state and local tax deduction (SALT), which will create tax hikes "on suburban households in states like New York, California, New Jersey and Pennsylvania – all places that could well determine control of the House in 2018."
It includes "a sneaky repeal" of the Affordable Cara Act's individual mandate, which would "cause premium hikes averaging 10%."
"The Republican tax plan is the rare piece of legislation that manages to provide something for nearly everyone to hate," they said.
Go deeper