Clarence Thomas's wife wants "pro-Trump daily action items"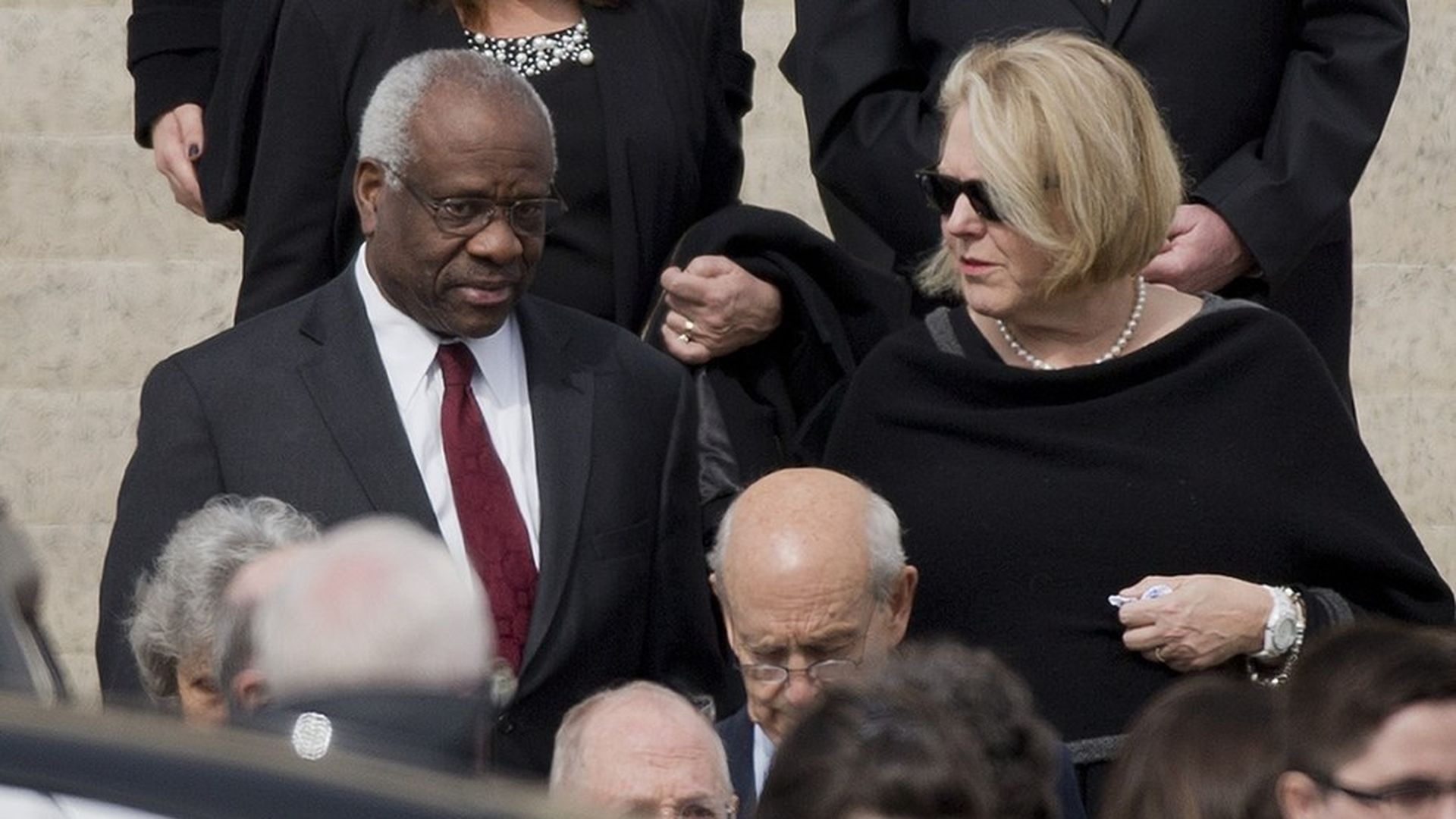 Supreme Court Justice Clarence Thomas's wife, Ginni Thomas, has been looking at ways to rally Trump supporters on issues including the travel ban, according to an email sent Monday and obtained by The Daily Beast's Betsy Woodruff.
"What is the best way to, with minimal costs, set up a daily text capacity for a ground up-grassroots army for pro-Trump daily action items to push back against the left's resistance efforts who are trying to make America ungovernable?"
Why it's awkward: Justice Thomas will be trying to make an objective decision on the legality of Trump's immigration executive order soon. Meanwhile, his wife is stirring up activists who support Trump and his policies. Heidi Li Feldman, a professor at Georgetown Law School, told The Daily Beast that Ginni's email could be enough for lawyers to ask Justice Thomas to recuse himself from the executive order case.
Why it might not matter: Justice Thomas doesn't have to and probably won't recuse himself.
Go deeper