Citizen Trump's last blast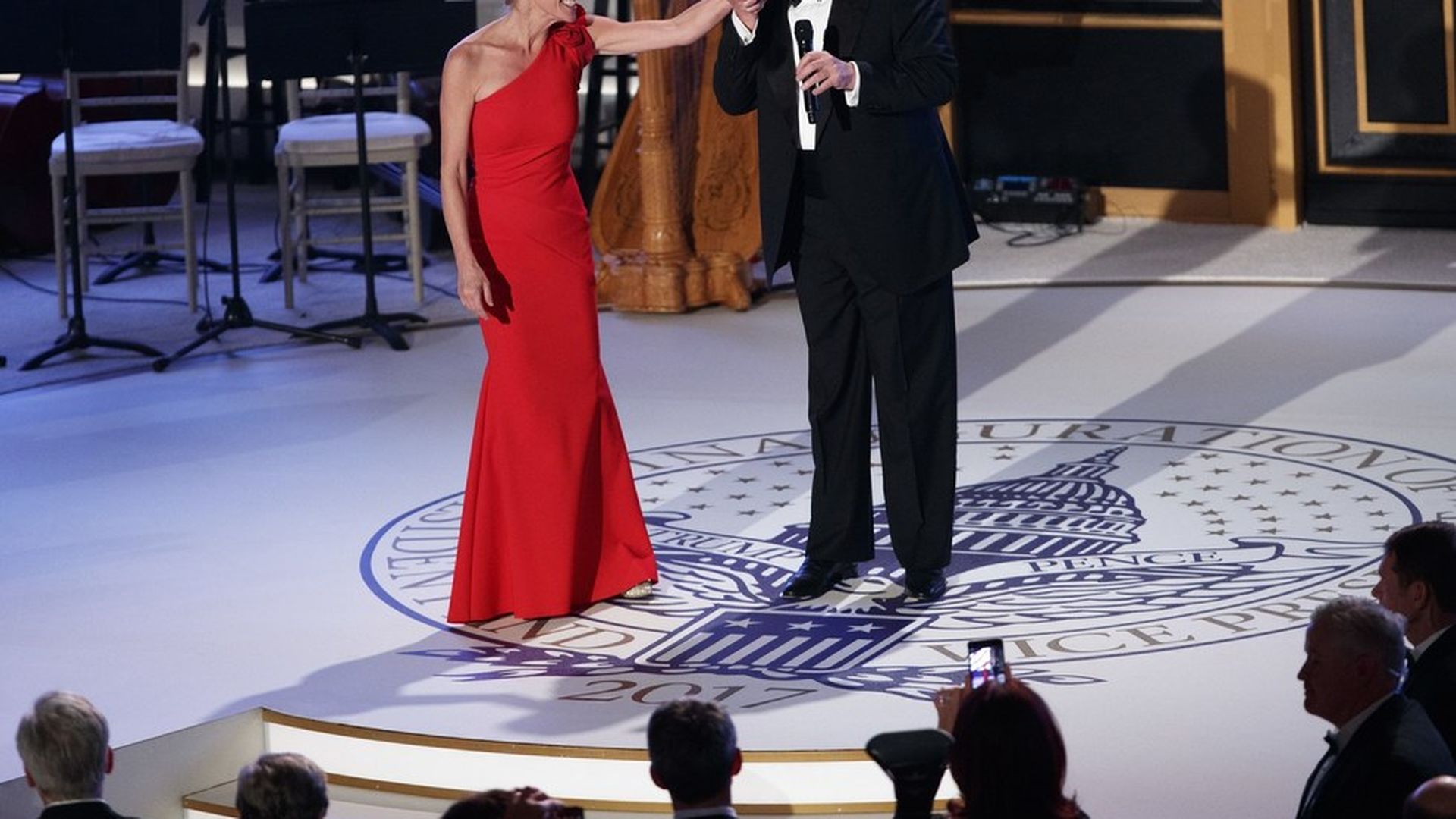 Trump paid tribute to Kellyanne last night at a black-tie, candlelight dinner at Union Station:
There is no den she will not go into. When my men are petrified to go on a certain network I say, 'Kellyanne will you go?' Then she gets on and she just destroys them. So anyway, thank you, baby. Thank you. Thank you.
In a puzzling aside, he vowed to win reelection in 2020 "the old-fashioned way," which I guess is a reference to the popular vote: "We're going to win because we did so well because it was so overwhelming the thing that we did, because it was so beautiful how great our cabinet – all of whom are here tonight – how great our cabinet has performed … There's not a pick that I don't love."
Go deeper