Chuck Todd: "every man and woman for themselves" in Trumpland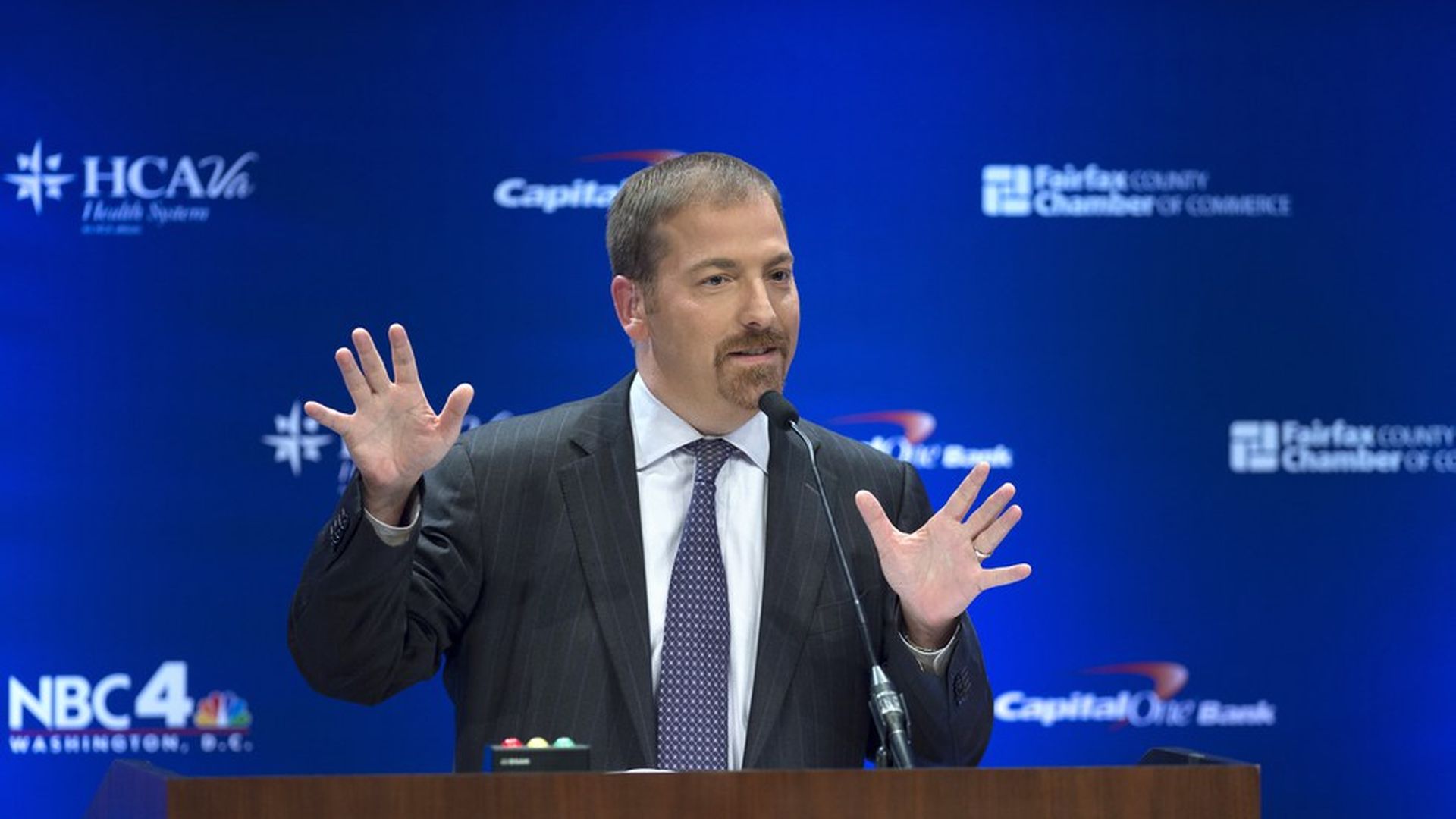 NBC News' Chuck Todd sat down with Axios' Jim VandeHei at the end of Axios and NBC News' roundtable discussion on the economy to talk about how President Trump's agenda is faring as the Russia scandal threatens to suck all of the air out of Washington.
Chuck's suggestion: Trump needs someone to help him calm the waters in Washington — like Howard Baker did for Ronald Reagan during the Iran-Contra affair. "Who is that person that will put their credibility on the line for this president?" he asked, before suggesting: Bob Gates, Ed Gillespie, Mitt Romney, and Jeb Bush — but he doesn't see any of them as wanting to accept a role in the Trump administration.
Some other observations:
Trump's big problem: "It's a White House that doesn't know what it's doing. They have no idea how to make legislation happen. They have no idea how to work with Congress. They came in with no big plan, no big agenda."
The White House right now: "We're at a point where it's every man and woman for themselves. It's not a point where everyone is abiding by that, but it's more and more every day."
POTUS' TV habit: "He showed me his DIRECTV list…he records a lot. If it's not about him, then [channel click noise]. He watches all five Sunday shows every Sunday at some point in time."
How the media covers Russia: "I do think some of my colleagues are spending way too much time worrying about how this story impacts them rather than simply covering the story."
Go deeper