Chronic opioid use is a post-surgery complication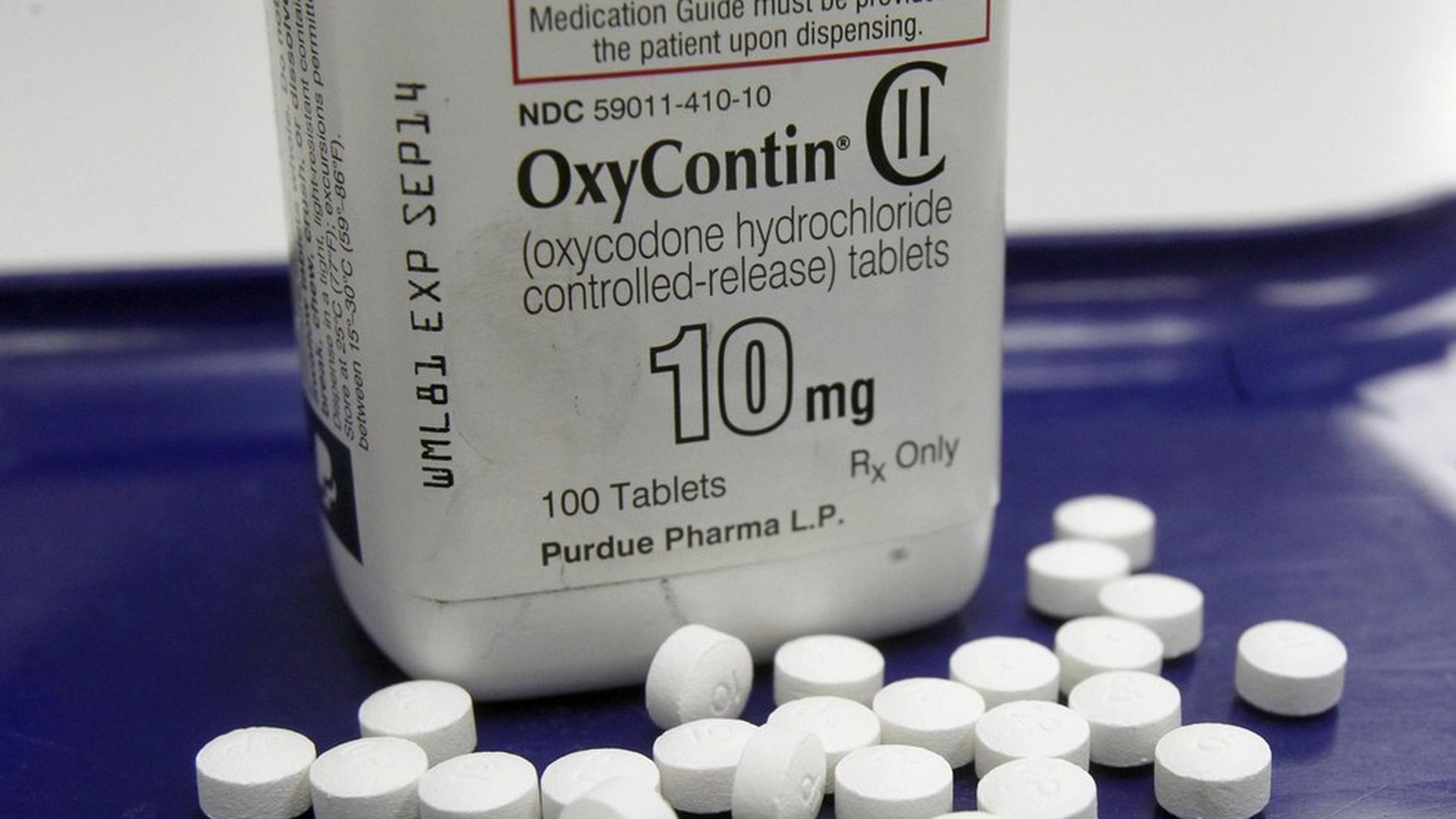 Roughly 6% of people who took opioid pain relievers for the first time following a surgery continued to take the drugs three months later, after pain would typically subside, a new study shows. The researchers estimated that each year as many as 2 million people in the U.S. could begin persistently using the drugs following a surgical procedure.
Why it matters: The U.S. is in the midst of an opioid epidemic — nearly 340 people died each week in 2015 by overdosing on prescription opioid pain relievers. There has been a tremendous amount of attention on opioid abuse stemming from chronic pain management but less is known about how the drugs are used after surgery.
Key stat: Millions of Americans undergo surgical procedures each year and close to 40% of opioid prescriptions are written by surgeons.
"[New chronic opioid use] is a complication of surgery," says study author Chad Brummett from the University of Michigan Medical School. "It is a problem physicians have created but also one physicians can fix."
The details: Reviewing 36,000 insurance claims from patients, the researchers found the 6% of people who continued to take opioid pain relievers months later did so regardless of whether they underwent major operations or minor surgeries. That suggests patients weren't continuing to take the drugs for pain related to surgery. Instead, anxiety, depression, substance abuse and pain disorders were more likely risk factors for chronic opioid use.
Second opinion: "People are getting surgery for a reason and whether the risk of prolonged opioid use outweighs the benefit of the surgery is a discussion for the patient and surgeon to have," says Stanford University professor Eric Sun.
Go deeper