Chinese women's quiet rebellion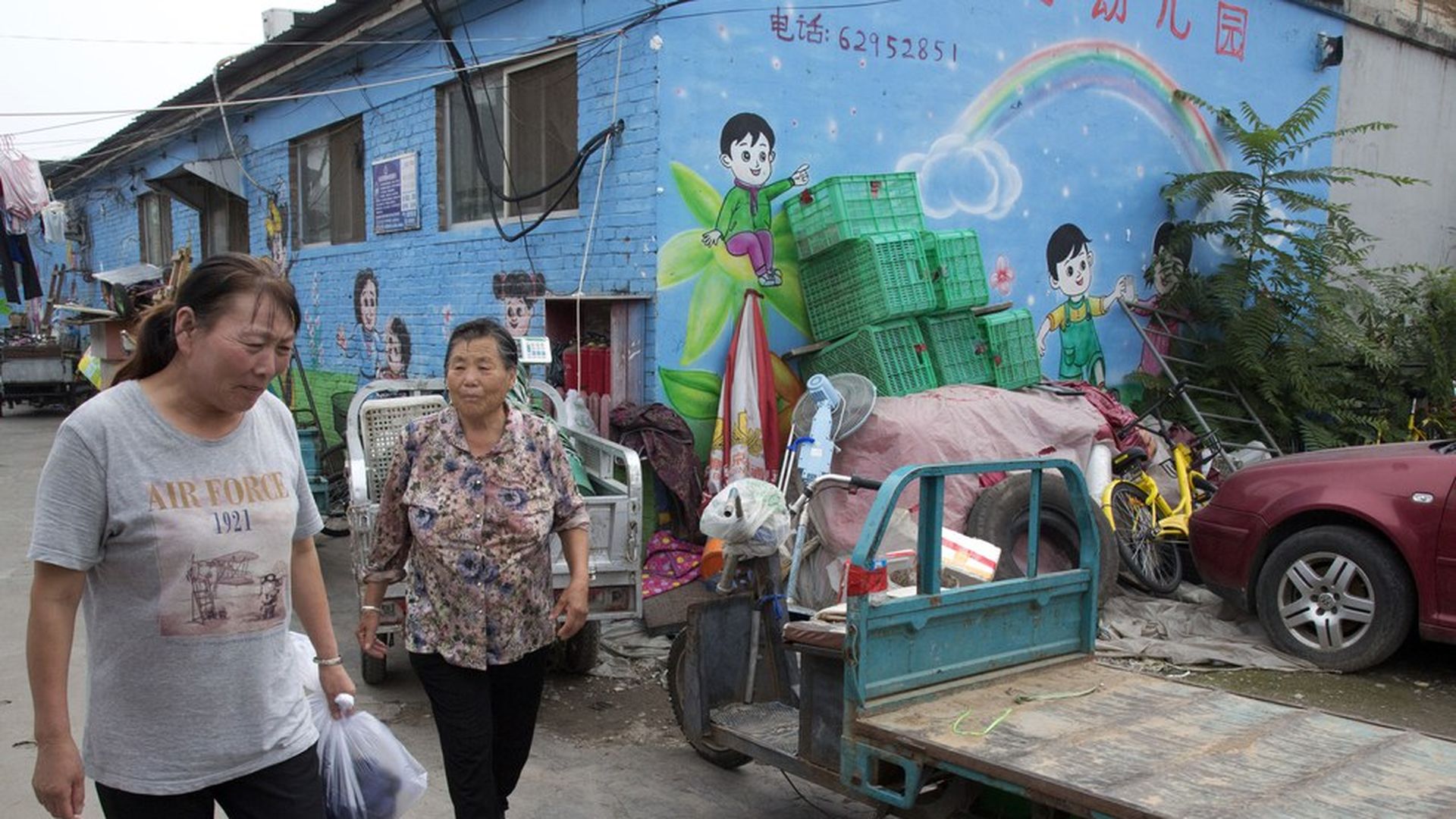 In the 1950s, the communist state called on Chinese women to join the labor force, but as the retreating state plays a smaller role in enforcing female hiring, old gender stereotypes are returning. For educated and financially independent Chinese women, these biases present a unique challenge: fighting old traditions with newfound influence. "Modernity has come to China in many ways, and this is one of them," says Professor Frank Pieke at Leiden University.
The bottom line: Professor Jin Jiang, who studies gender in modern China, told Axios, "once [revolution] happens, it's really difficult to go back … before, women were liberated by the state … but now women have to liberate themselves."
"Women in Chinese society and the Chinese economy are empowered to a degree that is quite unusual even in some western countries," says Pieke. They are part of the one-child policy generation — pampered by their parents as only children and given the same access to education as their male counterparts, he says.
But Chinese women "are run up against some cultural behaviors that make it difficult to express their power," Pieke says. Inequality within their marriages and discrimination in the workplace are two examples, according to Pieke. "Political culture and male-centered social practices have made it difficult for Chinese women to break through the glass ceiling," the Atlantic reports.
"Rather than rebel they find ways to get around [biases]," he says.
"Although the [Chinese] party-state system has successfully incorporated a broader range of backgrounds and viewpoints over time, China lags behind global trends in elevating female leaders," Cheng Li of the Brookings Institute writes.
So women turn to private enterprise to gain access to the leadership roles that are not available to them in government, Pieke says. Fortune reports that China leads Asia with 51% of senior management positions filled by women. Half of the world's self-made female billionaires are Chinese.
The internet has "been a very liberating place" for Chinese women, says Professor Michel Hockx at Notre Dame. From behind the screen, women can post poems and blogs that are received without gender bias, according to Hockx, who studies internet culture in China. Jiang says female business owners have also recognized the power of e-commerce, through which they can run anonymous retail businesses online.
China's divorce rate has doubled with the most recent generation, and Jiang chalks this up to the one-child policy. Women have strong bonds with their parents, so "if they don't like the spouse, they simply go home." But Chinese society can be difficult for divorced women, who find it much harder than divorced men to marry again, Jiayang Fan of the New Yorker reports. This gave rise to mistress-dispellers: consultants who separate men from their mistresses for a steep price. Modern women, Pieke says, have the resources to pay for these consultants and save their marriages from behind the scenes.
Women empowered by equal access to education and economic opportunity have the resources to upend the socio-cultural restrictions of traditional Chinese gender roles, Pieke says."They're saying, 'Why not allow [men] to live in an imaginary world in which they think they are the boss? When, really, we are the ones calling the shots."
Go deeper