Chinese e-commerce boom — bigger than US, UK combined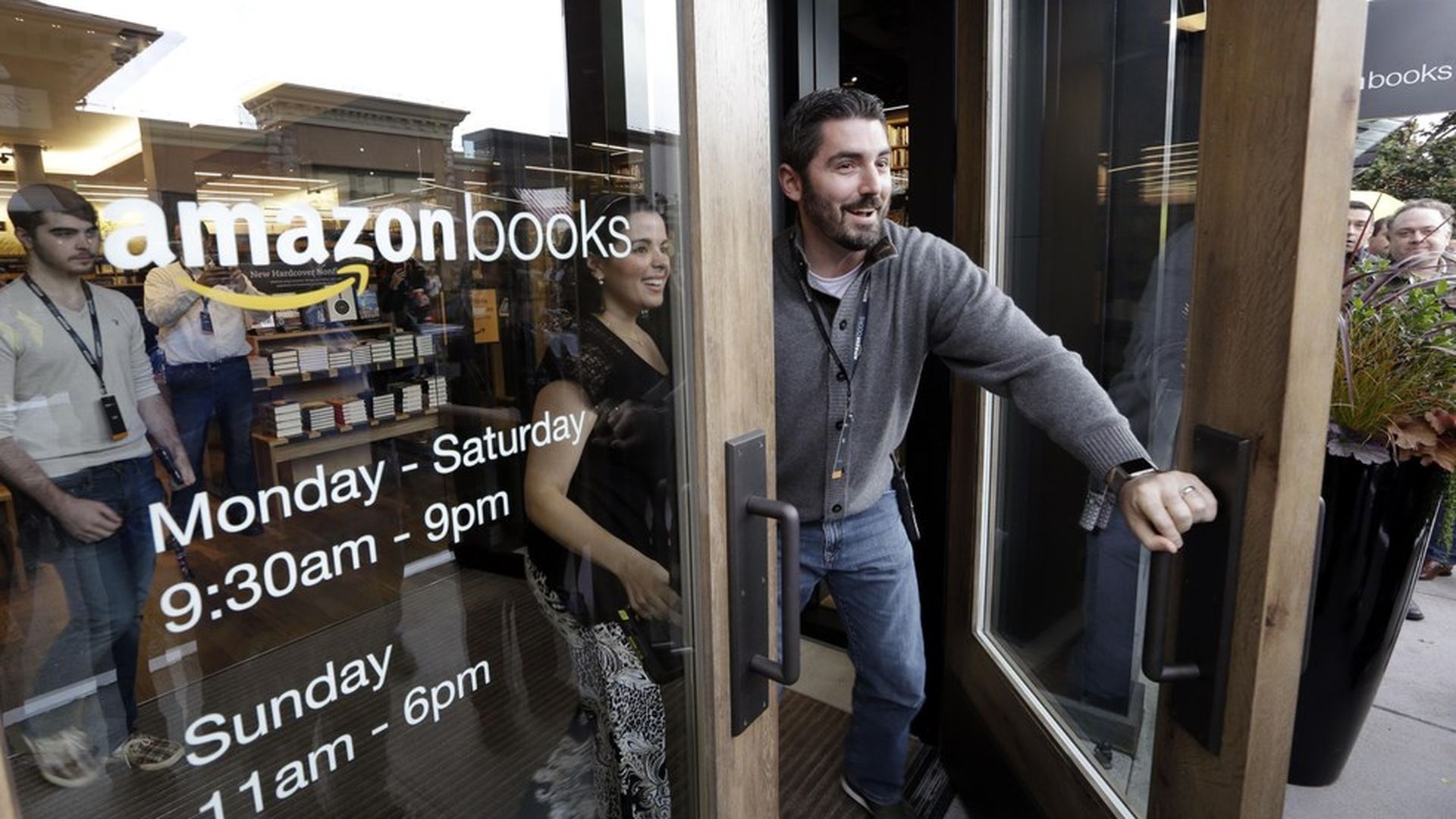 Last year Chinese consumers spent about $750 billion online, outspending both U.S. and UK consumers' online purchases combined, and beyond that, China has been a standout in adopting e-commerce as a driving habit in retail, according to Boston Consulting Group. The rate of growth of e-commerce as a portion of retail in China is particularly striking; it's going to grow twice as fast as the U.S. and UK at about 20% annually.
Why it matters: Retailers dealing with the impending death of the U.S. mall could take a hint from the Chinese marketplace and the habits of its consumers.
Why China is outspending: Digital shopping hit the internet in the 1990s, which coincided with a growth in disposable income in China, whereas in the U.S., shopping in brick-and-mortar stores had already been ingrained as a habit. BCG posits that's why e-commerce habit adoption has been slower in the U.S.
Chinese shopping habits:
More time: On average China's consumers spend about 30 minutes each day on the leading e-commerce marketplace in China, Alibaba's Taobao, about three times as long as the average American.
More socialization: Shopping online is a social experience focused on exploring new ideas and engaging with friends through online marketplace platforms that act as "virtual malls," like Alibaba, which connects sellers and buyers through games, video, news, talk shows, and online communities.
Purchases made on mobile phones in China are far ahead of other countries' (by 2020 mobile e-commerce is expected to make up 74% of total e-commerce in China, outpacing the U.S. growth rate). The products Chinese consumers are buying on mobile phones may shock Americans, too — it's everything from food to luxury vehicles.
America's catching on a bit:
Facebook has added a payment function through its messenger.
Pinterest has added a function to identify products available for purchase that are similar to those that appear in photos of outfits shared on its site, for instance.
But China still has a lot of room left to grow due to its many smaller cities and rural areas that aren't online yet, so it's hard to say if the U.S. and China will go head to head in the e-commerce space just yet.
Go deeper