China's love/hate relationship with Trump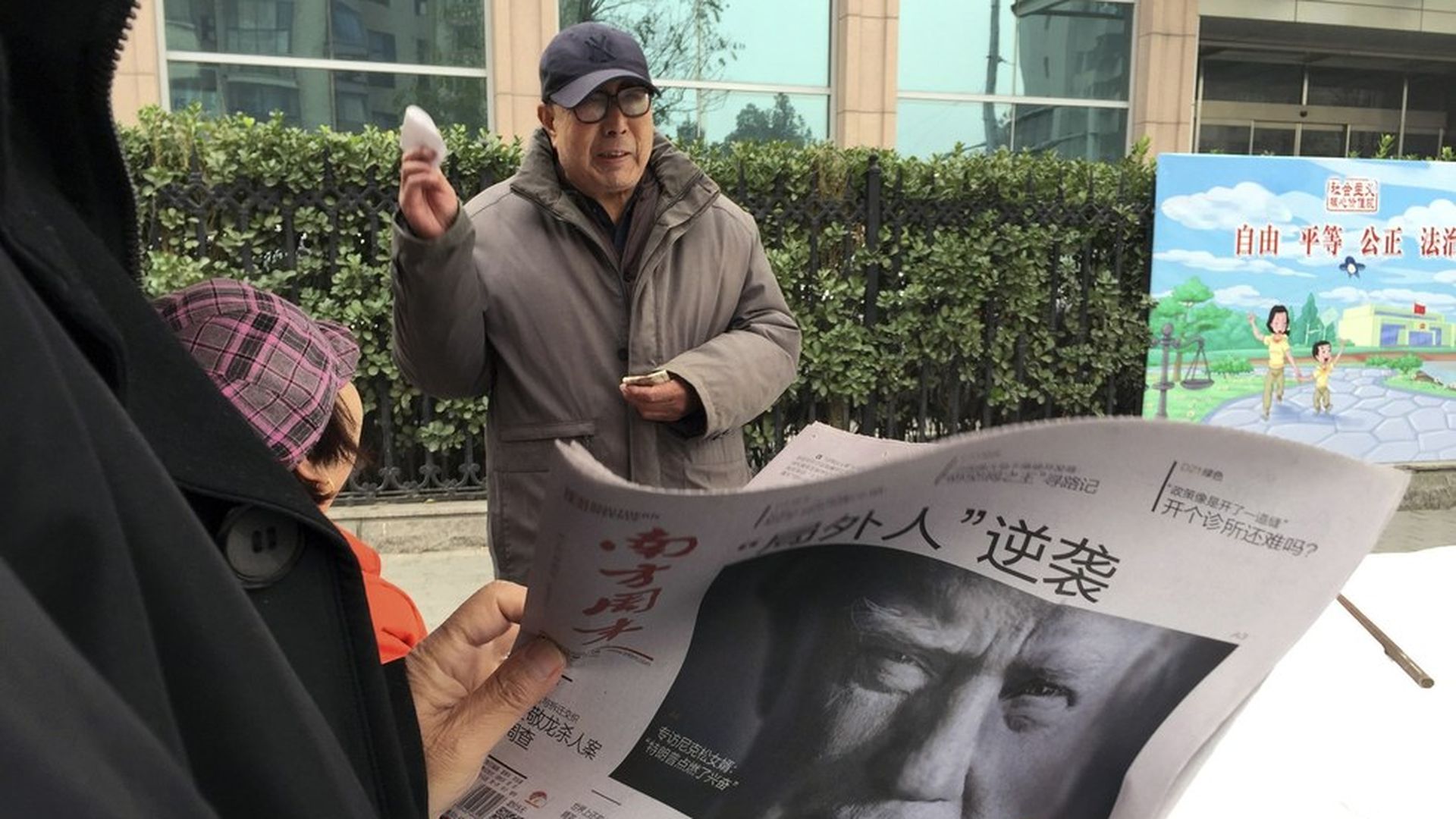 China's state news agencies took different tones on the start of the Trump era this weekend.
People's Daily (via Bloomberg): "Western style democracy used to be a recognized power in history to drive social development. But now it has reached its limits. Democracy is already kidnapped by the capitals and has become the weapon for capitalists to chase profits."
Global Times: "The West seems to be standing at a crossroads, and the world is facing unprecedented uncertainties...The US and Europe had better remain at peace. If they descend into chaos, the rest of the world will suffer."
Go deeper