China's all-powerful Xi has no heir apparent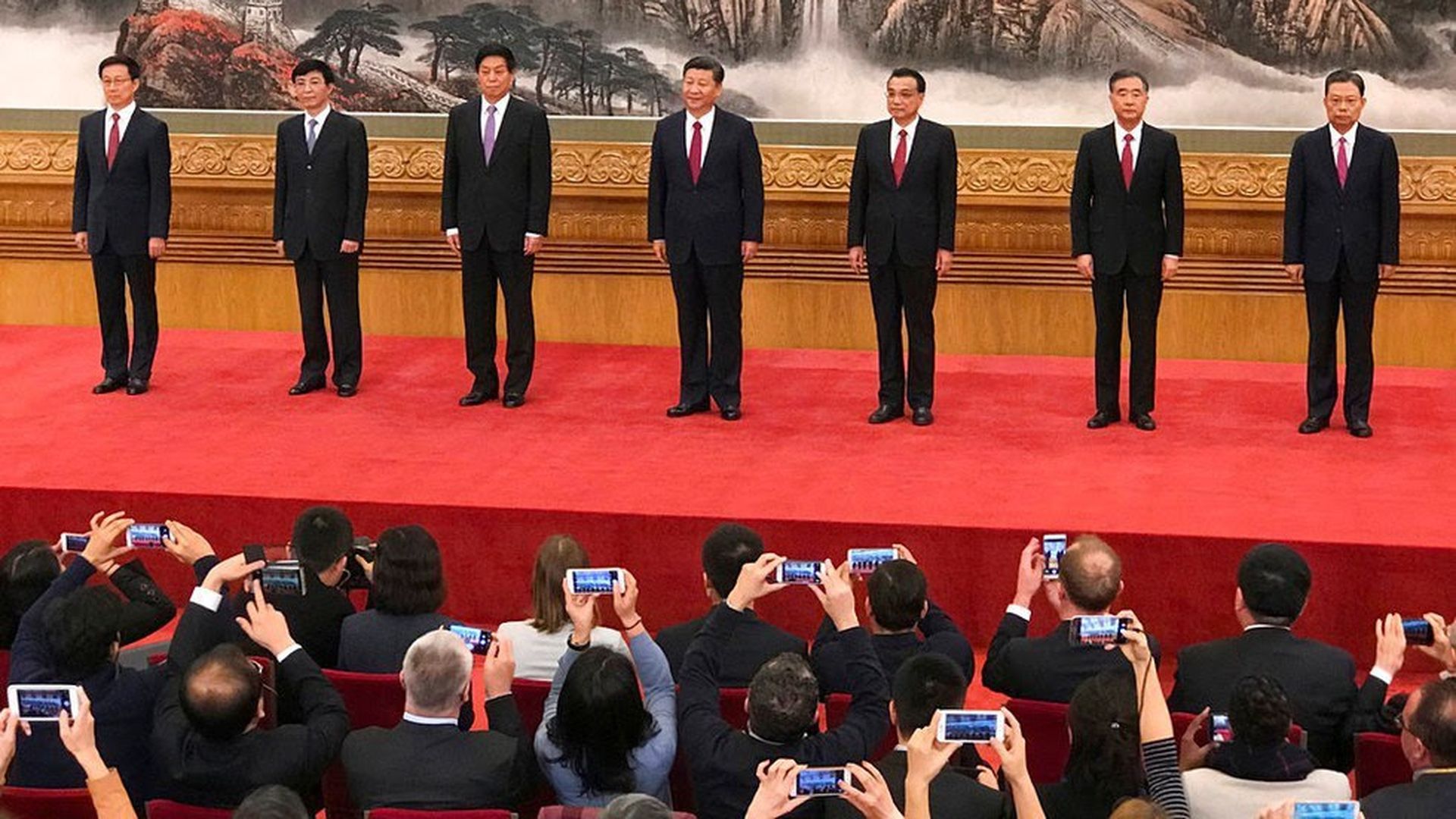 China revealed its Politburo Standing Committee, China's most powerful body, breaking with tradition by not including a clear successor to President Xi Jinping. All members are ages 60 to 67.
Why it matters, via BBC: "The omission cements Mr Xi's grip on China for the next five years and possibly beyond, a day after his name was written into the constitution."
Go deeper