Chaffetz schedules Comey hearing for next week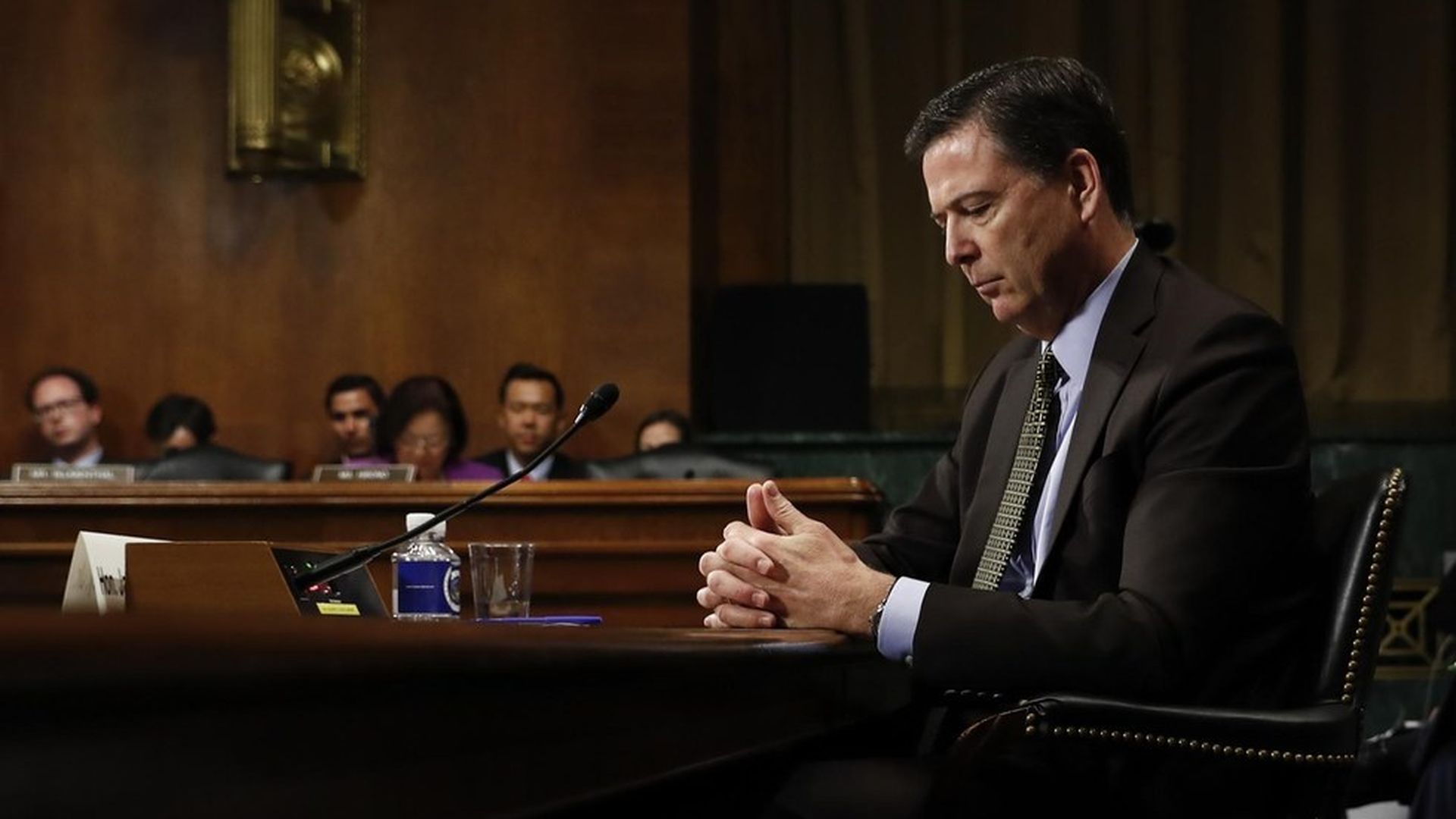 Mark your calendars: House Oversight Chair Jason Chaffetz has scheduled a hearing next Wednesday, and he's inviting former FBI Director James Comey — once he figures out his new phone number.
Chaffetz has already asked the FBI to produce any and all memos it has from Comey's communications with Trump. One of those memos reportedly includes the claim that Trump asked him to stop investigating Michael Flynn.
Split screen: Trump will be in Europe at the time for a NATO summit and a meeting with the Pope.
Meanwhile... Mitch McConnell says the Senate Intelligence Committee needs to hear from Comey in a public hearing as well: "I think we need to hear from him about whatever he has to say about the events of recent days, as soon as possible."
Go deeper