CEOs don't know what to do with Trump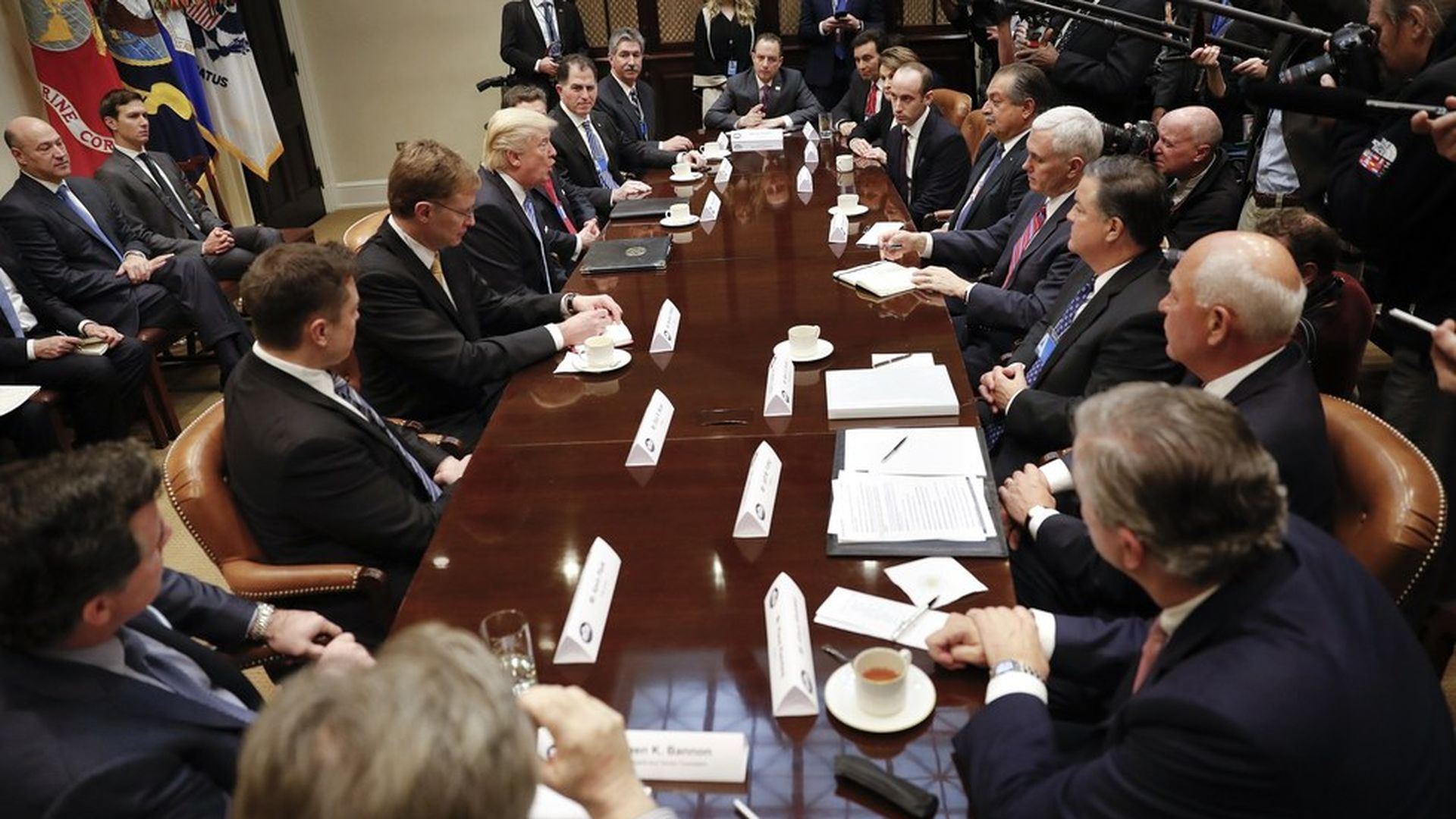 As NYT's Andrew Ross Sorkin said, "For years, chief executive officers lived in fear they would become a target of the activist investor Carl Icahn. Now, they live in dread of a different and somewhat more unexpected kind of activist: President Donald J. Trump."
On one hand: CEOs of big companies are stoked for Trump's regulation slashing, corporate tax cutting approach to boosting the economy.
On the other: They fear Trump's market-crashing tweets.
The victims: Since November 9, Trump has gone after Boeing and Lockheed Martin for their expensive planes, as well as Carrier, Ford, Fiat Chrysler, GM and Toyota for moving jobs out of the U.S.
The biz meetings: Trump met today with Ford CEO Mark Fields, General Motors CEO Mary T. Barra and Fiat Chrysler CEO Sergio Marchionne to talk about creating more jobs in the U.S. He also met with 12 CEOs of major corporations on Monday, discussing his plans to cut 75% of business regulations.
Between the lines: Trump knows what businessmen want, but he also knows their tricks. He has set up several panels to get input from top execs, which is reassuring for companies. But his threatening Twitter tendencies terrifies them, which is possibly why several companies, including Amazon and SoftBank, have preemptively announced their plans to add jobs in the U.S.
Go deeper