Cellular internet service in Puerto Rico now available via Project Loon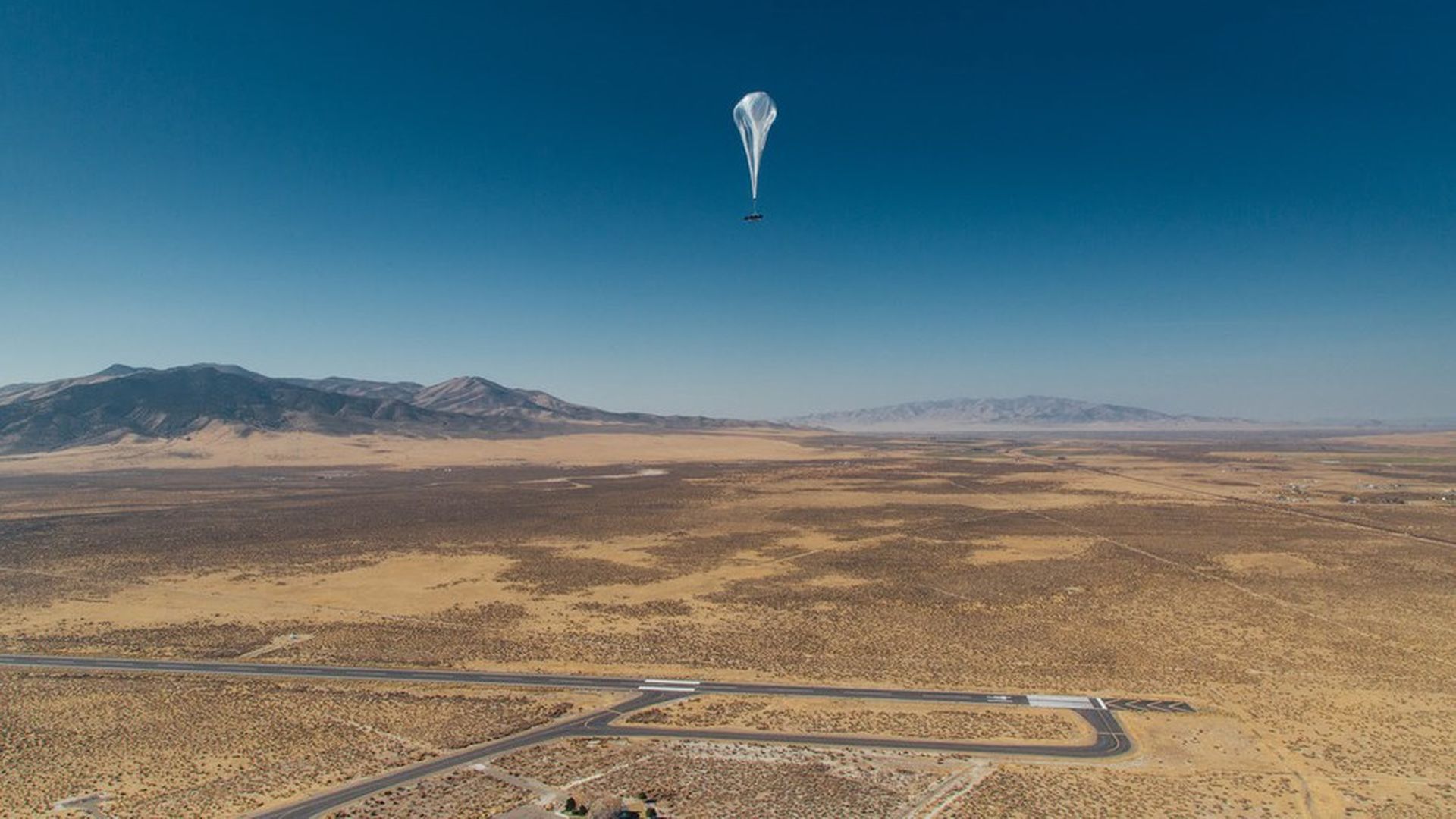 AT&T and Alphabet said late Friday that they have begun to offer limited mobile Internet service using the Google parent company's Project Loon balloons.
Apple is issuing a cellular settings update that will allow iPhones to activate the currently unused Band 8 to access the Loon-based service. It's the second time Project Loon has been activated to assist with an emergency (the first was in Peru) and the first time Loon has been used in the U.S. The FCC earlier granted temporary approval for Loon to operate in Puerto Rico.
Why it matters: Connectivity and power remain major challenges for Puerto Rico and communications are seen as a necessary starting point for other parts of recovery and rebuilding to move forward. Without cellular service, even first responders and humanitarian groups are forced to use pricey satellite phones.
"We've never deployed Project Loon connectivity from scratch at such a rapid pace, and we're grateful for the support of AT&T and the many other partners and organizations that have made this possible," the Loon team said in a blog post.
In general, Loon is designed to bring Interest service to remote and rural areas not easily served with cell service, though aid groups say they are excited to have more options for disaster relief efforts.
What's covered: Project Loon supports basic internet communications including text messaging, basic web access and e-mail. AT&T said there is no added cost to its customers for the service.
The downside: Because they are solar powered, the Loon balloons only offer service during the daytime.
Separately, AT&T said Friday that more than 60% of the population in Puerto Rico and 90% of the population in the U.S. Virgin Islands has cell service.
Go deeper