CBO may have just blown up the health care bill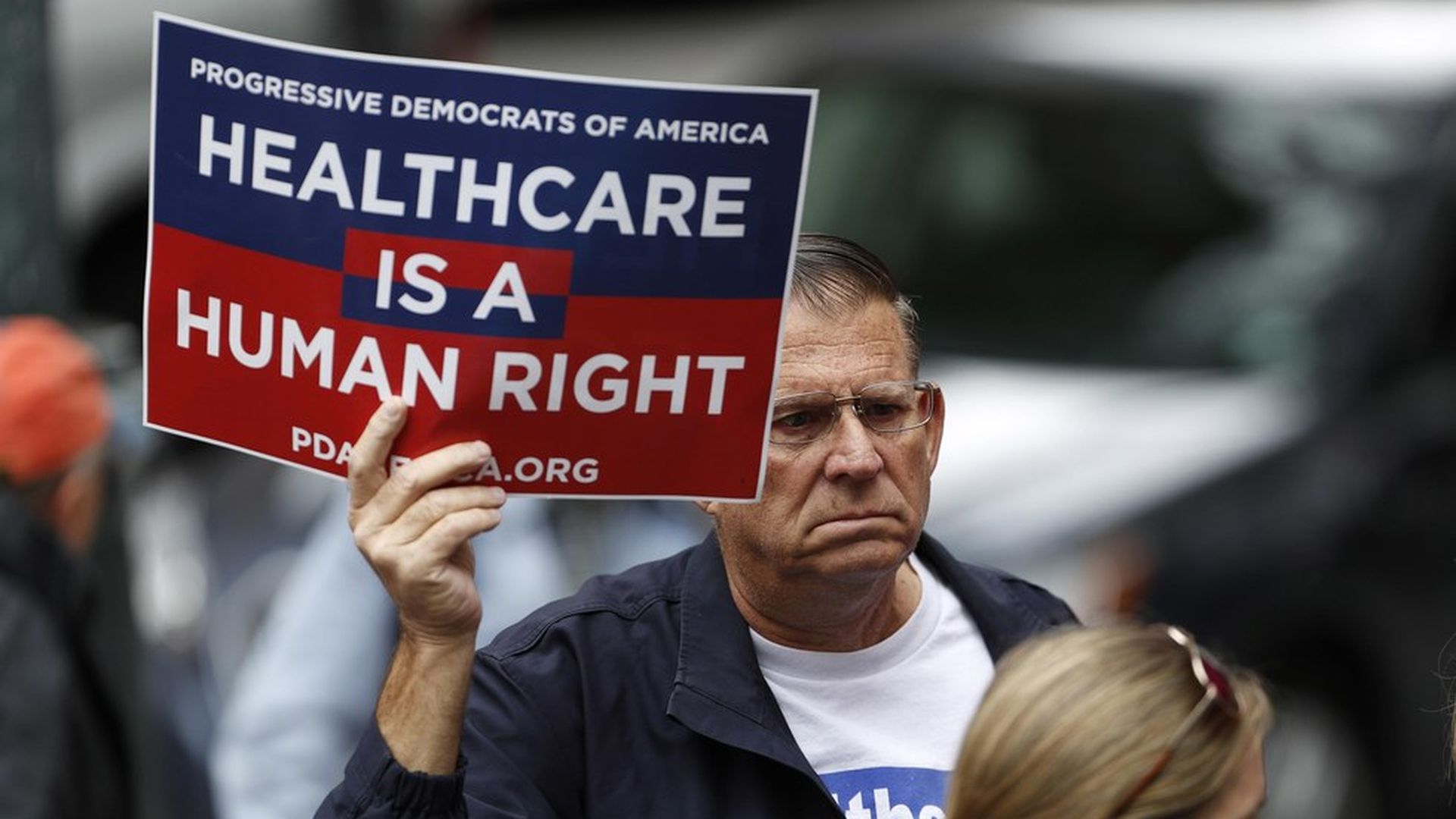 Unless Senate Majority Leader Mitch McConnell can change some of his members' minds pretty quickly, it's looking like he might not have the 50 votes he'd need for a procedural motion that would bring his health care bill to the floor. The CBO's estimate that 22 million more people would be uninsured under the Senate bill was a steep — and maybe fatal — setback.
The proof: Sen. Susan Collins tweeted that she'll vote against the procedural motion to bring up the bill on Wednesday. Others have been making noise, too. If enough Republicans vote against it, the whole effort could end right there.
What the senators are saying:
"CBO says 22 million people lose insurance; Medicaid cuts hurt most vulnerable Americans; access to healthcare in rural areas threatened." — Collins' tweet
"I'm not voting to get on it unless it changes before we get to it." — Rand Paul, per The Hill
"I have a hard time believing I will have enough information to support a motion to proceed this week." — Ron Johnson, to reporters
"Today I don't have enough information, I don't have enough data in terms of the impact to my states to be able to vote in the affirmative." — Lisa Murkowski, on CNN
"In this form, I will not support it." — Dean Heller, at Friday press conference
Who else to watch: Shelley Moore Capito, who said Medicaid "obviously is the area of greatest concern for me," per Caitlin Owens. Rob Portman, who hasn't said how he'd vote. And, of course, the conservative holdouts: Ted Cruz and Mike Lee.
Yes, but: Thanks to the CBO's estimates about the bill's deficit reduction, McConnell has about $200 billion he can spend to add funding to appease various Republican holdouts — like Capito, Portman, and Cory Gardner, who are holding out for more opioid treatment funding. "It's beginning to look a lot like Christmas," one GOP aide told Caitlin.
"Deficit reduction number gives McConnell the flexibility he needs to get the bill across the finish line," said Stanford's Lanhee Chen, a member of the Axios board of experts. "That's what matters."
Go deeper