Carrier moving jobs to Mexico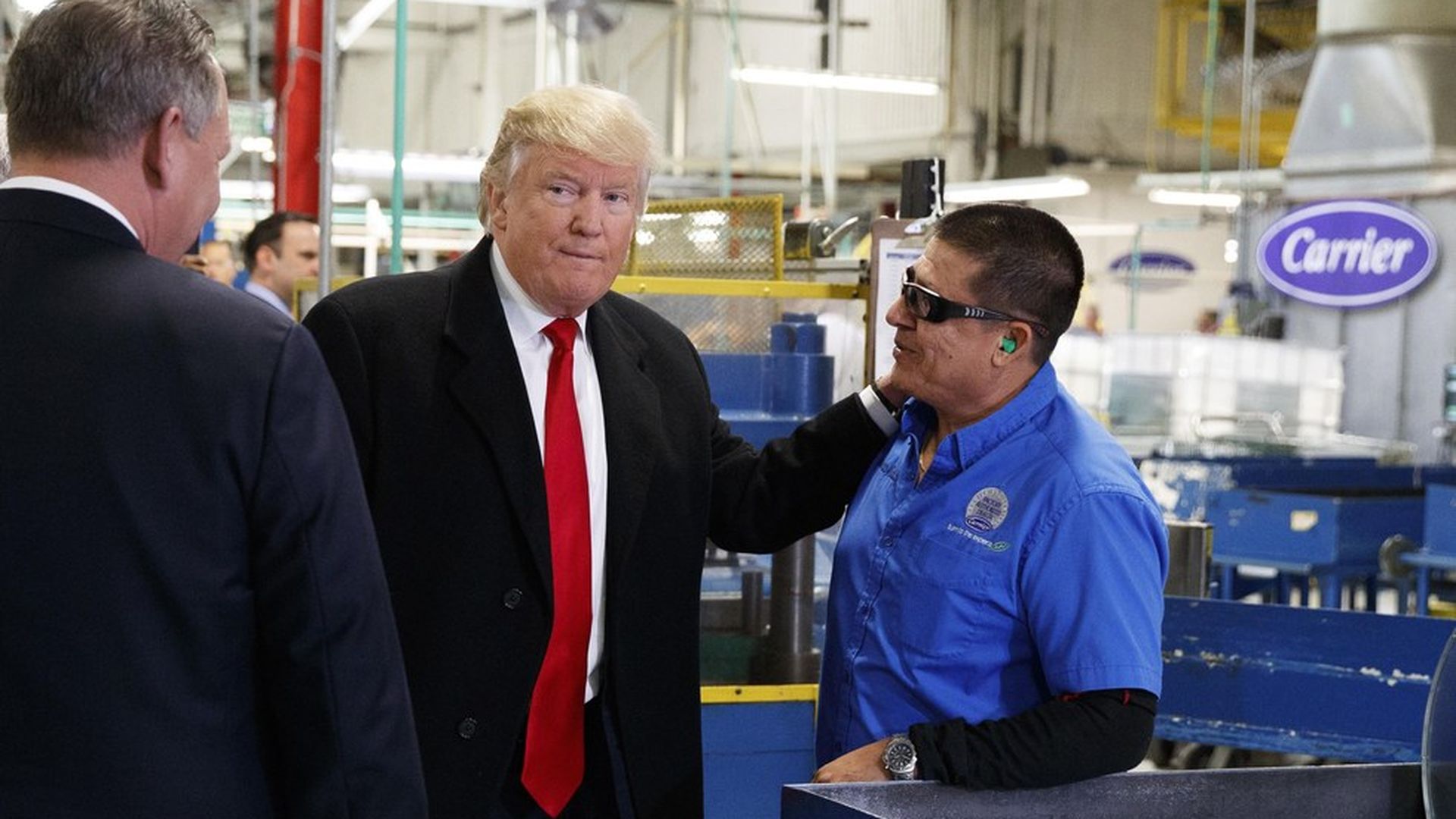 Carrier, the heating and air-conditioning manufacturer, is laying off more than 600 employees from its Indianapolis plant next month, the same plant Trump vowed to keep on American soil, per CNBC. Those manufacturing jobs will go to Mexico, where labor is significantly cheaper.
Why it matters: Trump heralded the November deal as proof he'd live up to his pledge to protect U.S. jobs. And this comes just a day after Ford announced that it will move production of its Focus model to China, just months after pressure from the Trump administration resulted in its cancelling plans to move to Mexico.
Refresher on the deal: Carrier, a unit of United Technologies, would receive up to $7 million in exchange for agreeing to employ at least 1,069 people at the facility for 10 years, rather than moving it abroad in search of cheaper labor, as originally planned. Carrier also vowed to invest $16 million into the plant. But just a month after the deal was made, CEO Greg Hayes said the $16 million would be invested in automation.
Update from WH Press Secretary: Spicer told reporters Friday that the lay offs at Carrier were announced last year, and the company will maintain the 1,069 job quota it agreed to in its deal with Trump.
This post was updated on June 23 at 2:54pm to reflect Sean Spicer's briefing comments.
Go deeper