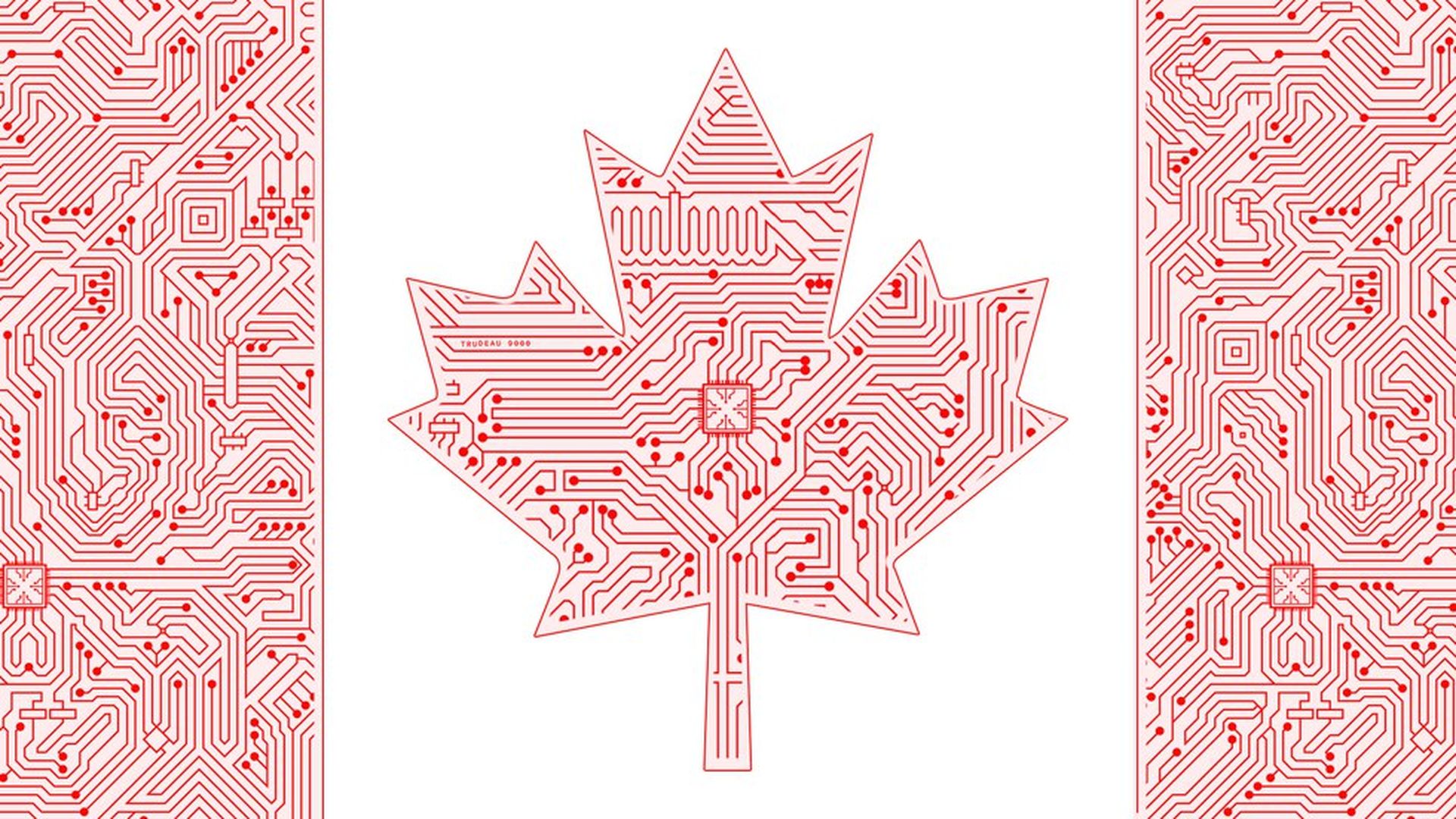 When it comes to high-skilled immigration, the U.S.'s loss could be Canada's gain. Canada recently launched a Global Skills Strategy visa program to make it easier for its companies to bring in foreign workers with specific technology or business skills. The program allows firms to have a position pre-approved and get visas within two weeks — a stark contrast to the months-long U.S. visa process.
Why it matters: The Trump administration has moved to restrict the number of immigrants coming into the U.S. on work visas, which worries big tech and consulting firms that use the H-1B visa program to fill technical and specialized jobs. Canada's government is seizing the moment to provide an option for engineers, executives and other tech talent who may no longer qualify for an H-1B visa or who simply don't feel comfortable staying in the U.S.
Open for business: Navdeep Bains, Canada's Minister of Innovation, told Axios that Canada wants to be open to ideas, open to trade, and "more importantly, we want to be open to people" in order for companies to grow. Bains stopped short of framing the program as a way to poach talent from Silicon Valley, instead saying that the government is "open to whatever region has talent."
"Diversity is a point of pride for us. It's a competitive advantage."
"Go North": Canada has tried to lure Silicon Valley talent through its Go North program that launched late last year, which touts the country's 71,000 tech companies that account for 5.6% of total employment — more than the U.S. The program is largely aimed at Canadian ex-pats, many of which have settled in the San Francisco Bay area, Seattle and London.
A number of ex-pats left Canada's nascent tech scene 15 years ago and are surprised at how much the startup ecosystem has grown since then, said Chris Plunkett of Communitech, a public-private organization that runs a startup accelerator in Waterloo that has helped match workers with companies. "With the political situation with Trump and Brexit, you are seeing people really miss Canada," said in a phone interview between meetings in London. "You are seeing our Prime Minister (Justin Trudeau) be more of a symbol."
Not just tech talent: In addition to finding coveted tech workers like software engineers, Canada's new Global Skills visa is hoping to attract people with specific business experience to help pre-IPO companies scale. While the Toronto-Waterloo corridor is home to many startups, there are few big corporations to sell into and to hire expertise from. Blackberry was the primary tech anchor for years, and though a recent burst of startup activity has attracted some attention, for these companies need to move to the next level the region needs more high-growth business expertise, Plunkett said.
Go deeper: TechCrunch has a detailed look at the Canadian tech scene.
Go deeper