California Dems ignite debate on Trump's mental health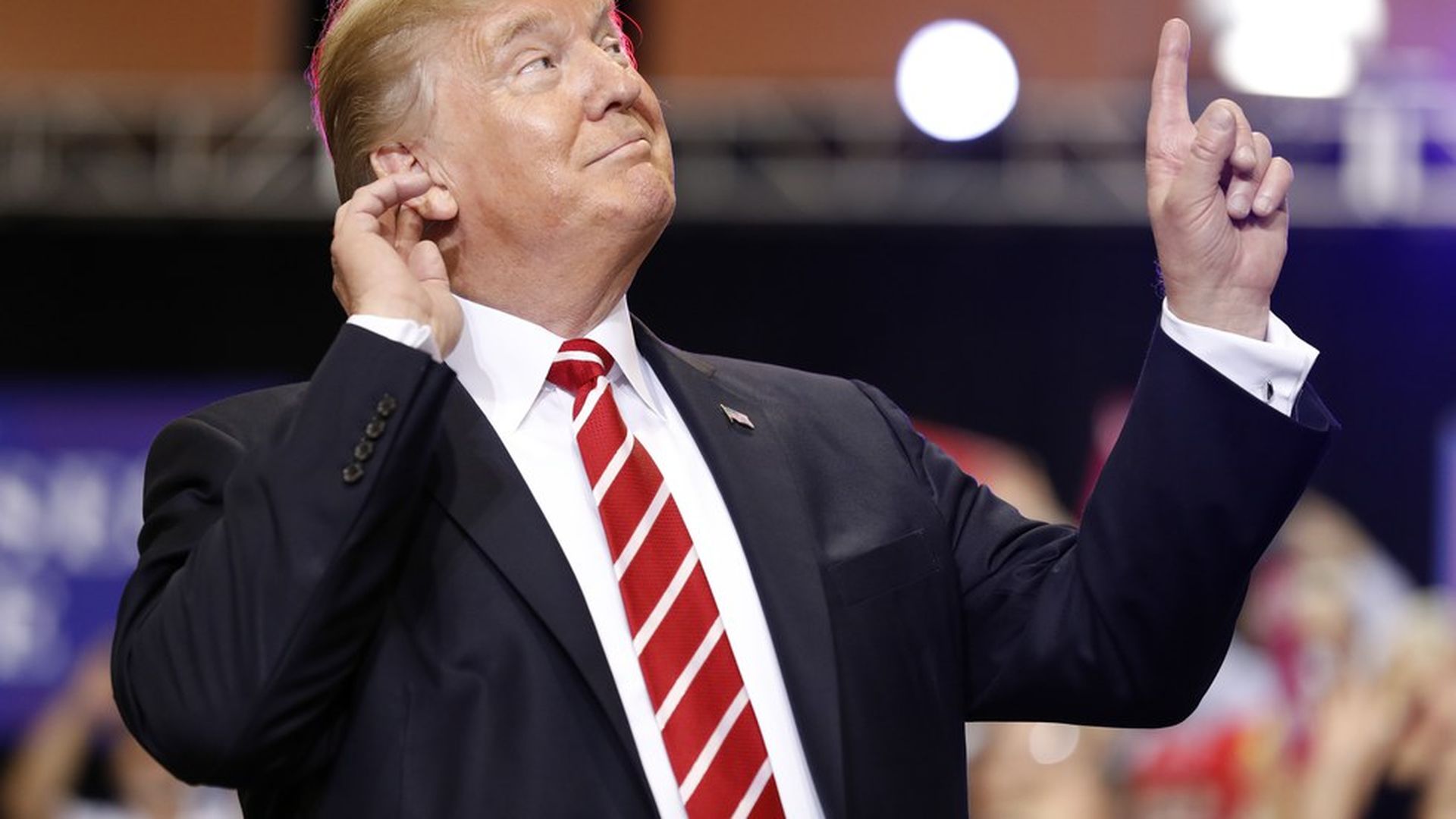 Trump's stability has been called into question in recent weeks, most notably by GOP Sen. Bob Corker and former Director of Intelligence James Clapper. But now, California Dems are seizing on the opportunity to magnify an issue that until recently has received little pickup: the notion that Trump may not be mentally fit for office, per Politico.
"[Trump] has demonstrated that his mental capacity and his erratic behavior are issues we need to be concerned about for our national security," Rep. Jackie Speier told Politico. "And I think I'm not the first person that's talked about it. I'm just the first person that's been public about it."
What they're saying: Rep. Ted Lieu has called for new legislation requiring a psychiatrist to be present at the WH. And last week, Rep. Zoe Lofgren introduced a congressional resolution urging Trump to undergo medical and psychiatric evaluations. Rep. Jackie Speier has also called for invoking the 25th Amendment, which enables the vice president and Cabinet to remove a president who is unable to fulfill his duties.
Some Democrats are concerned their moves could backfire, and fear that igniting the mental health debate could alienate them. Veteran strategist Roger Salazar, former spokesman for Bill Clinton and Al Gore said, "It doesn't take a rocket scientist to figure out Trump is out of his mind. There's no question he is unfit for office. But I'd rather Democrats focus our energies on beating him and his allies at the ballot box."
Go deeper