Busy day for Trump and Xi begins with welcome ceremony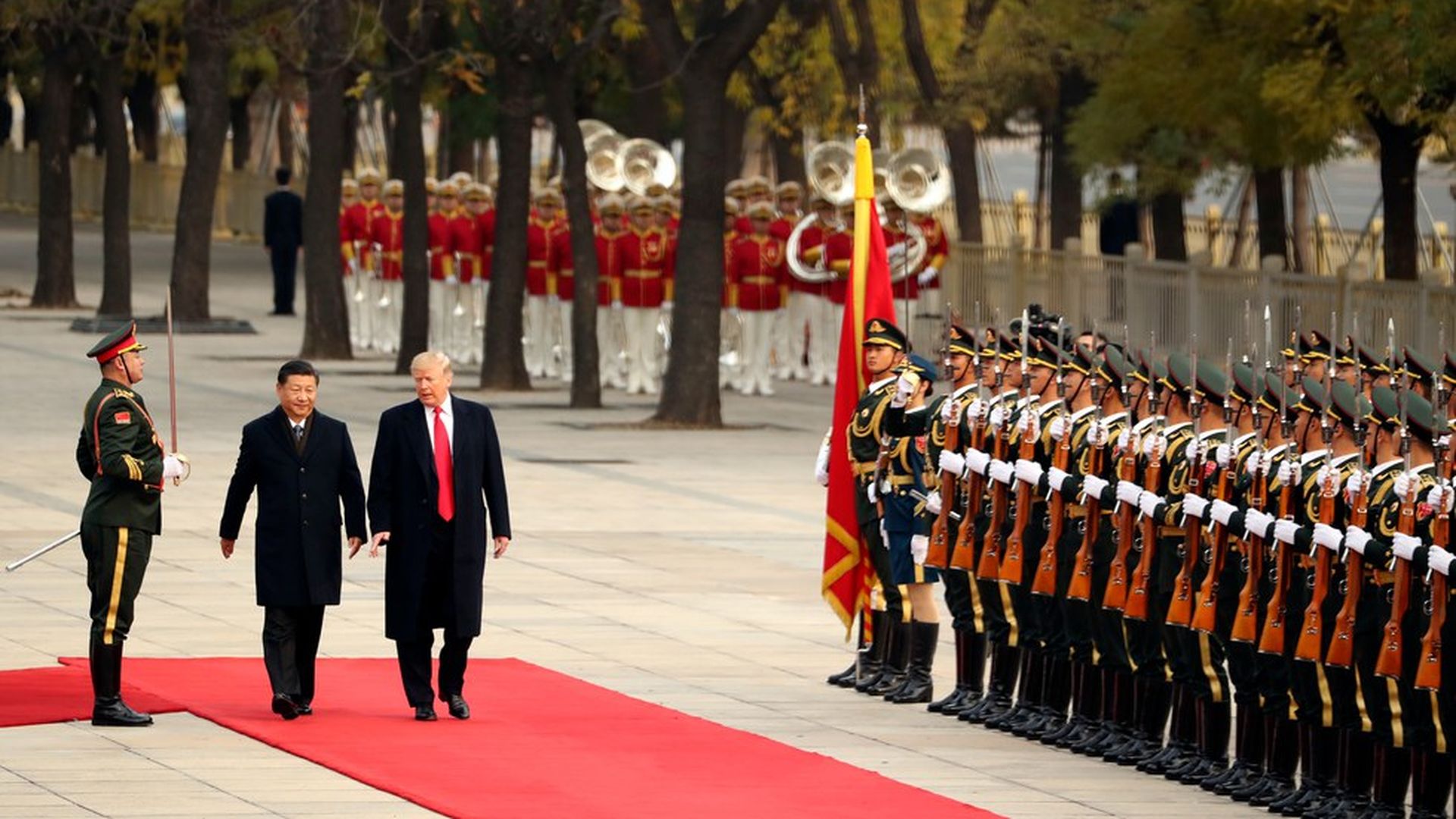 Chinese President Xi Jinping rolled out the red carpet (literally) for President Trump and First Lady Melania Trump during a formal welcome ceremony at the Great Hall of the People in Beijing on Thursday morning local time. Upon his arrival, a Chinese military band played the U.S. and Chinese national anthems, while ceremonial cannon fire exploded in nearby Tiananmen Square. The ceremony follows their tour of the Forbidden City and trip to the Chinese Opera Wednesday.
What's next: Trump will participate in a bilateral meeting with Xi later today, where North Korea and trade will likely top the agenda. The two will also deliver a joint press statement before a state dinner in Beijing later this evening.
Trump's overall goal for his China visit, per the White House: To send a clear message that, for bilateral economic relations to be sustainable over the long-term, China must provide fair and reciprocal treatment to U.S. firms and cease predatory trade and investment practices. It must also do more to exert pressure on North Korea.
Go deeper: Trump's Asia itinerary
Photos from the welcome ceremony: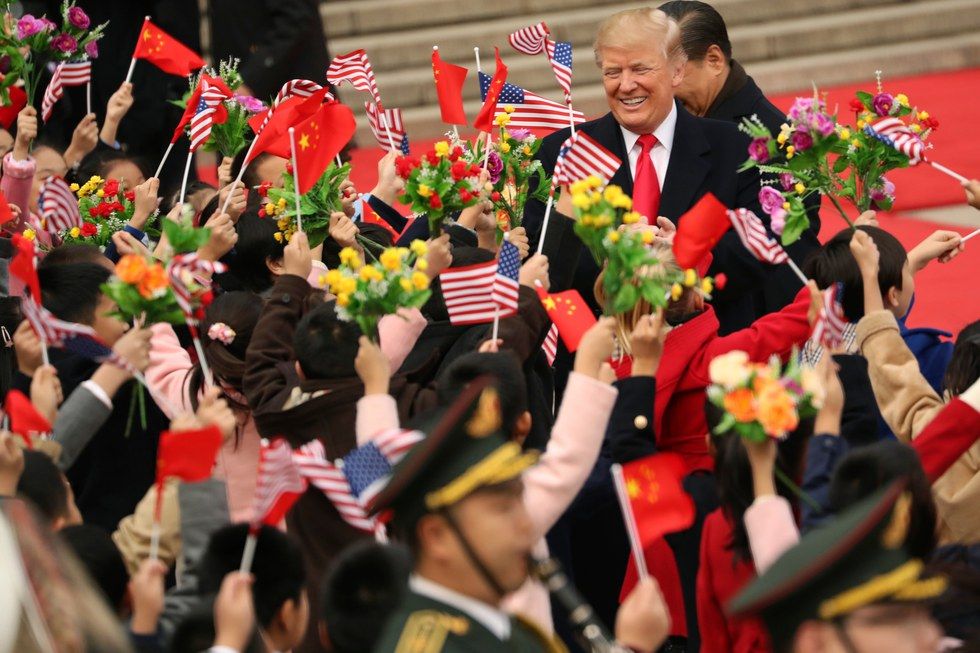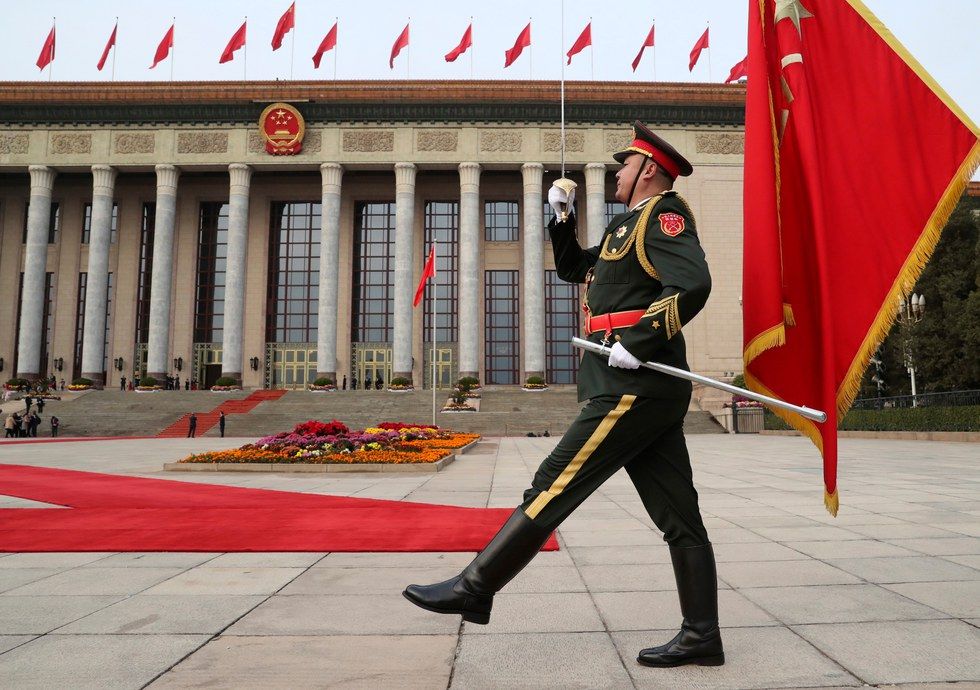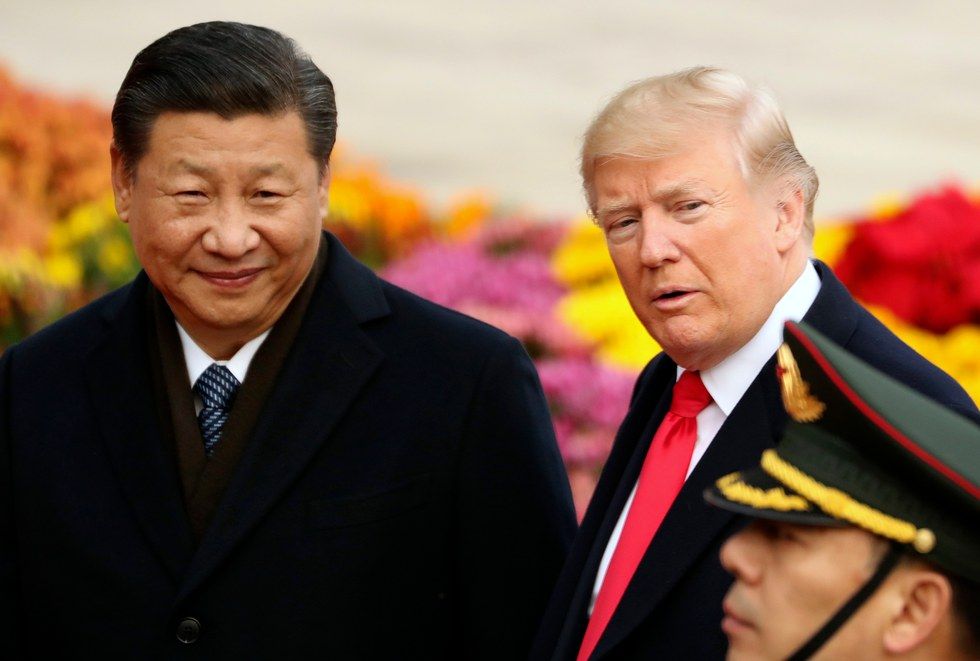 Go deeper