Budget director defines "Trumpeconomics"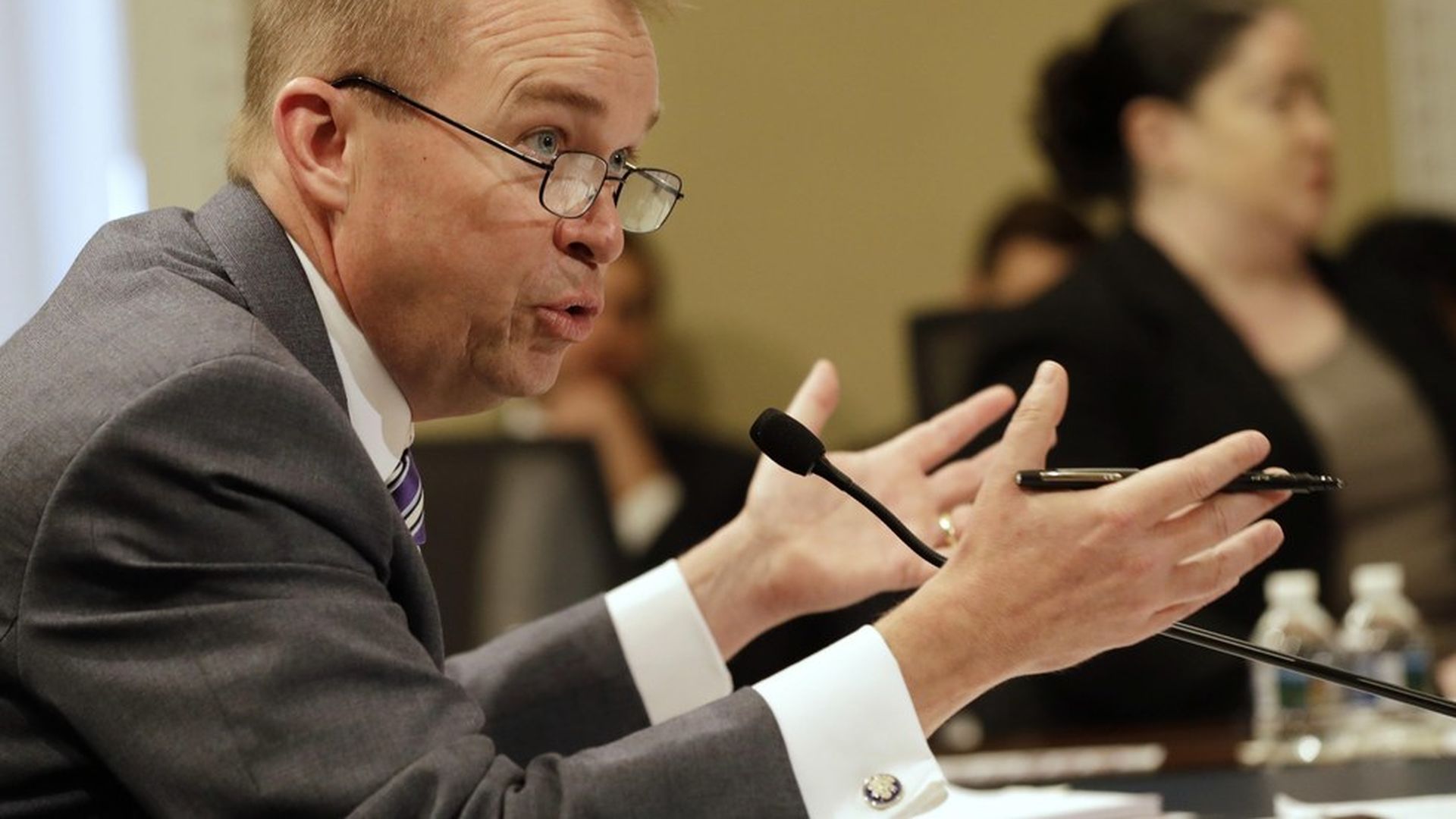 Budget Director Mick Mulvaney testified before the House Budget Committee Wednesday, and defended Trump's FY18 budget, which he calls the "Taxpayer First" budget. Mulvaney repeatedly insisted that the government has a "moral obligation" to balance the budget since the U.S. is $20 trillion in debt. "Everybody around this table owes the government $60,000," he lamented.
3% economic growth: "Trumpeconomics is whatever achieves 3%," said Mulvaney. "How pessimistic do you have to be to assume that 3%... is somehow unreasonable? What does that say about the previous administration? What does that say about the CBO?"
Balanced budget: "I believe it's impossible" to balance the budget without touching entitlements or "mandatory spending."
Trump's priorities: "The budget is nothing more than a collection of [Trump's campaign] promises. That's how we wrote it."
Compassion: Mulvaney repeated the statement he made yesterday, "The White House will no longer measure compassion by the number of programs we have or the number of people on those programs."
Medicaid and Social Security: Mulvaney said these are the two programs in mandatory spending that the budget department didn't touch. "We are not going to kick any deserving person off of any meaningful program."
On cuts to the corporation for public broadcasting: "I can assure you, Big Bird makes more money than everyone in this room."
Go deeper