Broadcom plans to move to U.S., praising GOP tax reform proposal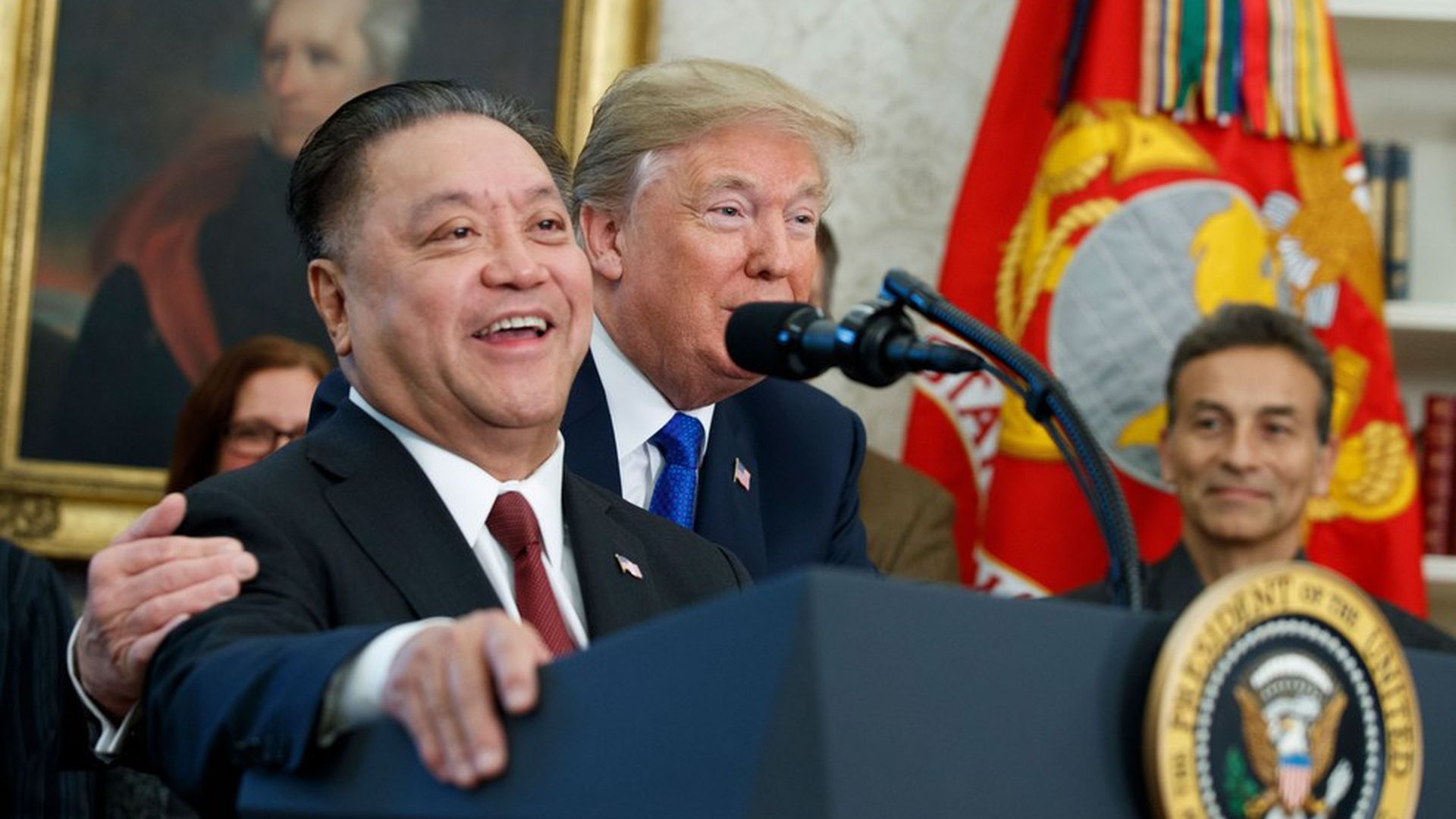 Singapore-based chip manufacturer Broadcom is moving operations back to the U.S., pending shareholder approval, President Trump announced Thursday. The company, whose corporate headquarters is in San Jose, said the newly released GOP tax reform proposal will make it easier to do business in the U.S., although it also said its move will happen even if the proposal doesn't pass.
Why it matters: Trump claimed credit for Broadcom's decision, saying in his Oval Office announcement that his administration is working to make the U.S. business climate attractive " so that more and more companies like Broadcom come back to our shores, grow their businesses and credit more and more American jobs."
Broadcom CEO Hock Tan said in a statement said the move would bring $20 billion in annual revenue to the U.S., in addition to $4 billion in research and $6 billion in manufacturing.
What to watch: Becoming a U.S.-based company has other benefits for Broadcom, whose $5.5 billion acquisition of U.S. company Brocade is still under review by the Committee on Foreign Investment in the United States (CFIUS). Broadcom could skirt that review by becoming a U.S.-based firm, the Washington Post notes.
History lesson: The modern Broadcom is actually the result of Singapore-based Avago Technologies buying Irvine, Calif.-based Broadcom and keeping the name of the American entity. The original Broadcom was one of the biggest tech companies to emerge out of Orange County, Calif. It was founded in 1991 by two Henrys from UCLA, Henry Nicholas and Henry Samueli. Nicholas was pushed out as CEO amid allegations of accounting irregularities as well as personal drug use.
Go deeper