Britons broke the anti-elite fever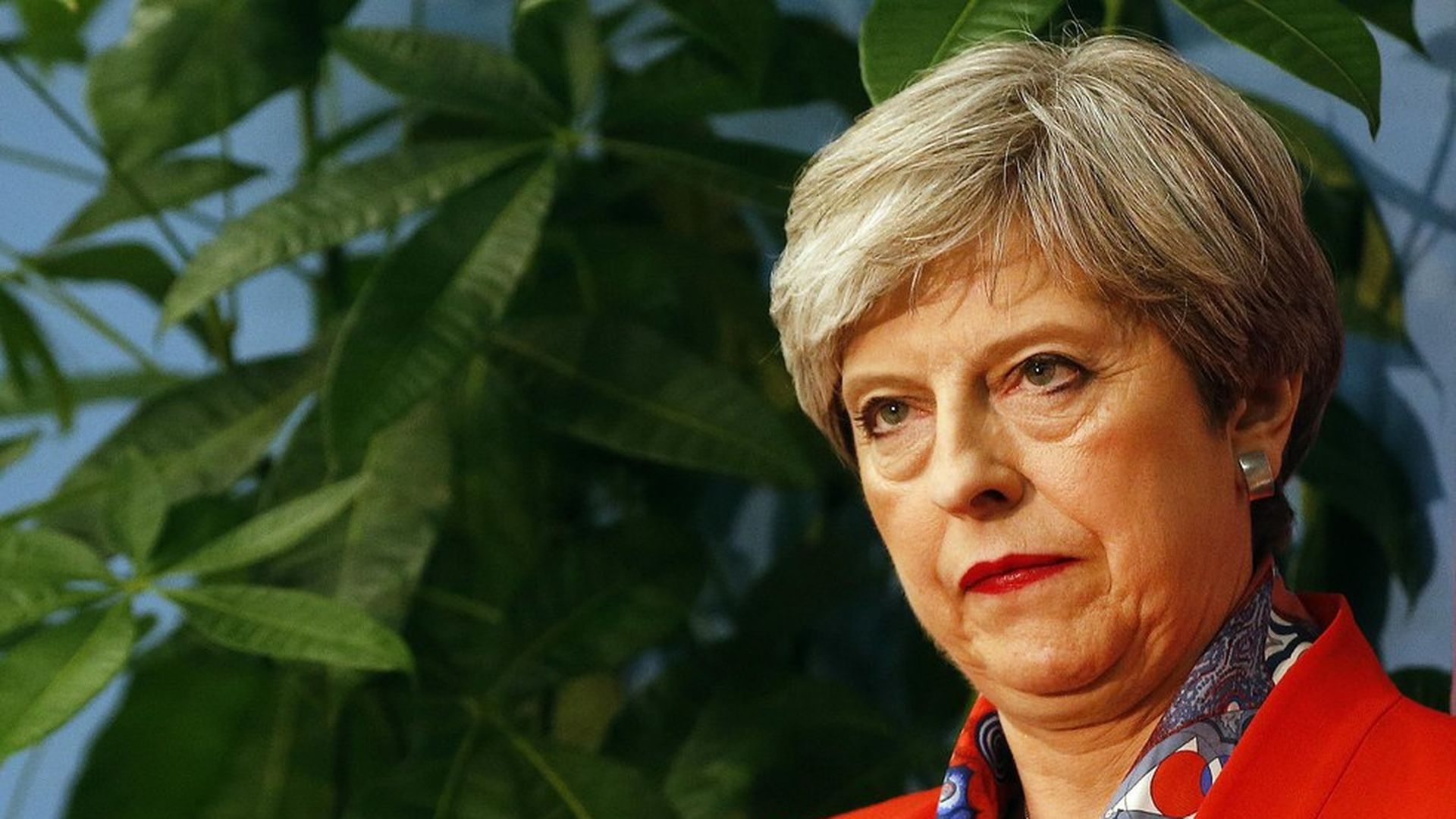 The U.K.'s repudiation of Theresa May marks a definitive break in the wave of anti-establishment politics that for more than a year have roiled Brazil to the Philippines, and the U.S. to Austria. European elections have now spurned the trend in three straight elections in the Netherlands, France and the U.K.
What the British decided: May called a snap election explicitly to strengthen her hand for a hard exit from the European Union. In decisively denying her that mandate yesterday, U.K. voters loudly rejected her approach.
What they did not decide: The British did not choose to reverse Brexit — Labour leader Jeremy Corbyn is not a Europhile. In the most extreme case, a new British government could seek to remain in the single European market, while still leaving the EU.
What comes next: Elections are scheduled in the fall in Germany and Austria, and Italy may hold one, too. But while extremist and anti-establishment politics are not dead, they no longer seem to threaten the major institutions created in the aftermath of World War II.
In the U.S., previously fringe politics remain strong under President Trump, who, despite his ever-deepening problems, remains the country's most influential single politician. Former FBI director James Comey stood up boldly to Trump in Senate testimony yesterday, calling him a liar, but it remains to be seen if that will exert lasting impact on his administration.
Yet the fever of those politics appear now to be halted at Brexit and Trump's November election. The French have most decisively chosen to work within the existing system: In parliamentary elections that begin Saturday, French voters are expected to give President Emmanuel Macron the country's greatest parliamentary majority since the 1960s.
Heather Conley, an analyst with the Center for Strategic and International Studies, told me that, notwithstanding the rejection of the Netherlands' Geert Wilders, France's Marine Le Pen, and the greater ambitions of May, the lesson of the three elections is that Europeans remain restless — "unhappy with the status quo and seeking change, but they don't know what that change should be... They don't like the world we're in but are divided" on how to proceed, she said.
Go deeper