British leaders condemn Trump's anti-Muslim retweets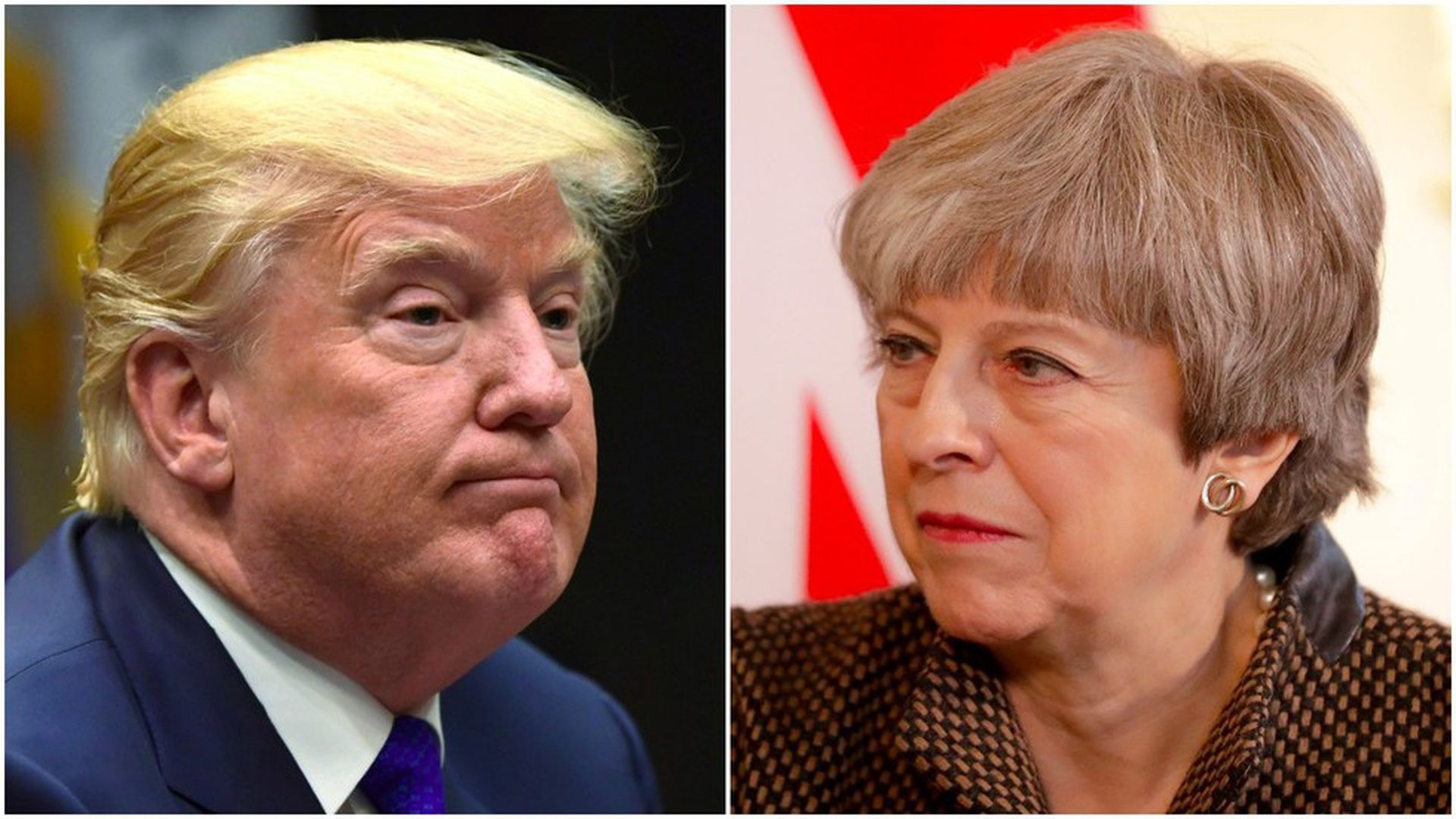 A spokesman for U.K. Prime Minister Theresa May condemned President Trump's decision Wednesday to retweet anti-Muslim hate videos from British far-right leader Jayda Fransen, stating that U.K. citizens "overwhelmingly reject" the prejudiced rhetoric of the far-right.
It is wrong for the president to have done this.— Office of the U.K. Prime Minister Theresa May
More outrage from the U.K.:
Mayor of London, Sadiq Khan tweeted: "Britain First is a vile, hate-fuelled organisation whose views should be condemned, not amplified."
Leader of U.K. Labour Party, Jeremy Corbyn tweeted: "I hope our Government will condemn far-right retweets by Donald Trump. They are abhorrent, dangerous and a threat to our society."
The Muslim Council of Britain said in a statement that the retweets were "the clearest endorsement yet from the U.S. President of the far-right and their vile anti-Muslim propaganda. We cannot give such bigotry a free pass."
U.S.-based Council on American-Islamic Relations said in a statement that Trump is "clearly telling members of his base that they should hate Islam and Muslims ... Trump's posts amount to incitement to violence against American Muslims."
Labour MP David Lammy tweeted: "The President of the United States is promoting a fascist, racist, extremist hate group whose leaders have been arrested and convicted. He is no ally or friend of ours. @realDonaldTrump you are not welcome in my country and my city."
The other side:
White House press secretary Sarah Sanders told reporters: "Whether it is a real video, the threat is real ... The threat has to be talked about and that is what the President is doing in bringing that up."
White nationalist leader David Duke tweeted: "He's condemned for showing us what the fake news media WON'T. Thank God for Trump! That's why we love him!"
Go deeper