Bringing the internet back to Puerto Rico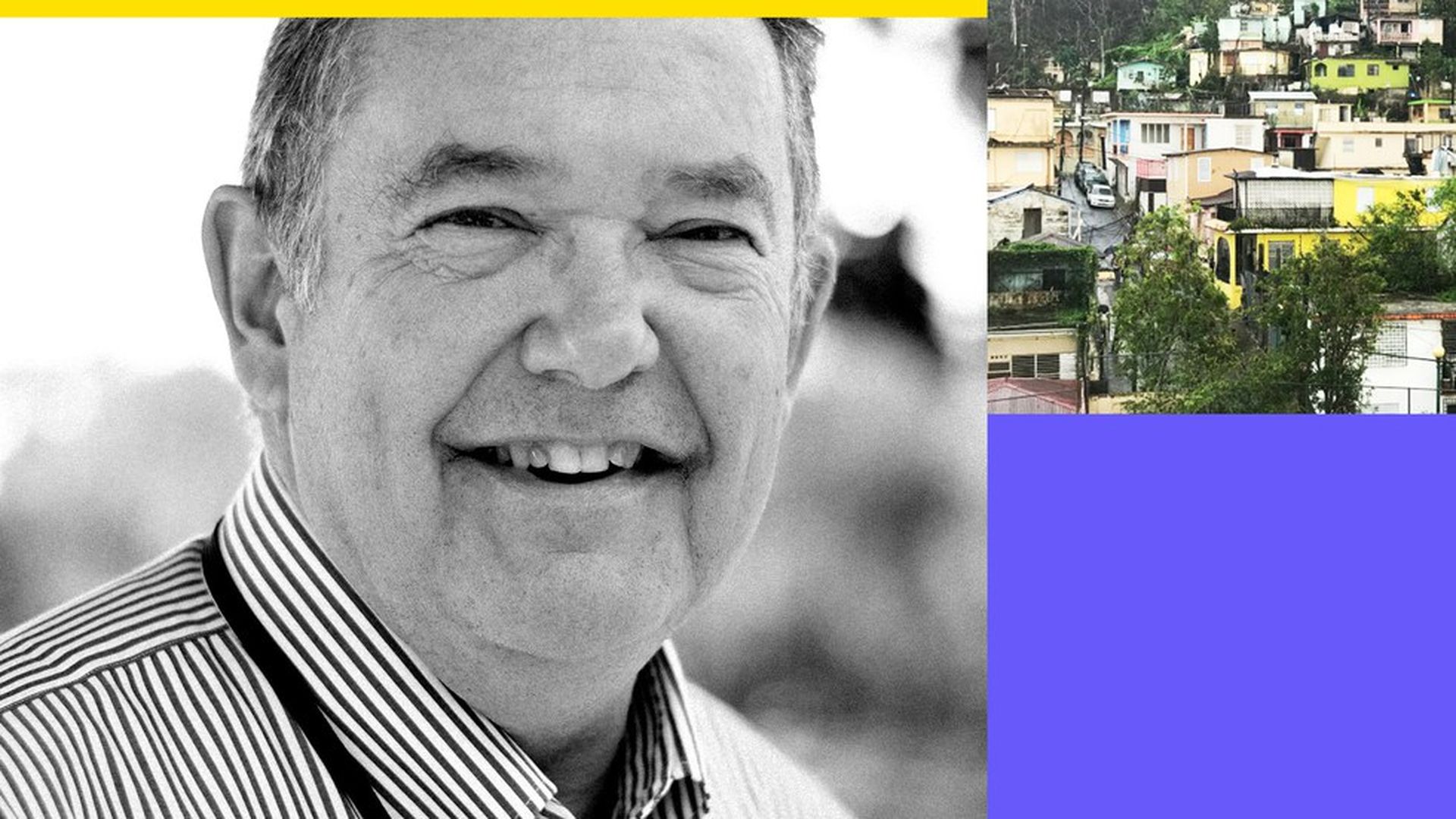 Few people have heard of NetHope, but lots of people have benefited from its work. The group acts as the tech arm for a consortium of 53 major global charities, working with tech giants to restore communications in the wake of natural disasters. These days, of course, NetHope is focused on Puerto Rico and other places devastated by recent hurricanes.
"You can't really get food, water, shelter where it needs to go if you can't communicate, certainly not at scale," NetHope global programs head Frank Schott told Axios. The group has dozens of people on the ground, including volunteers from some of the biggest companies in tech.
The bottom line: The extensive devastation of the electric grid is making things especially challenging, though the U.S. government and big companies are pitching in on efforts to restore cell service and internet connectivity.
Axios spoke to Schott about NetHope and the unique challenges facing Puerto Rico. Here are the highlights:
Just how bad are things?
"They are probably much worse than what we are seeing in the press," Schott said, noting that much of the island has been without power for nearly three weeks. "The absence of electricity makes it hard to maintain perishable foods so there is a food problem. There is a lack of clean water...The longer that goes on the more trouble that will be."
Garbage is piling up and the rainy season isn't over yet, which could lead to problems like water-borne diseases. "It's a problem that has the potential to get a lot worse."
What makes the situation in Puerto Rico different from past disasters?
"What's unique about Puerto Rico is that the electric grid was basically wiped out," Schott said. "Most emergencies [involve] repairing any power outages and standing back up electricity and power in a few places. In this case power is a challenge everywhere."
The other is that, since Puerto Rico is a U.S. territory, NetHope finds itself working alongside the Federal Emergency Management Agency.
What do you make of Google offering to bring its internet-serving Loon balloons?
"It's massively interesting and we encourage that kind of activity," Schott said. "Even if it doesn't make a big difference for this emergency, it does position us well for follow-on emergencies."
You have workers from Facebook, Google, Cisco not only working together but living side-by-side in rented houses. How's that going?
"They get along great," Schott said. "The magnitude of the challenge to rebuild Puerto Rico is not anything any single company would be able to do on their own. It's almost collaboration out of necessity."
Go deeper